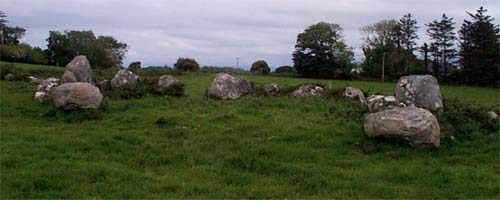 Megalithic monument in Carbad townland, northwest of Killala.
Ok, back on the road again. Next stop was marked megalithic tomb on the map, and is in a field right by the road. It turned out to be a probable court cairn - though it is hard to say. Two circles joined by some sort of structure in the middle. The picture above is looking into the south circle where a number of stones may be missing. There is a tractor road through the middle of the monument. The north circle is cut by the rough road/track which runs by/through the monument.

Looking south along the monument from the second circle.

The stones were not especially big, and seemed to be a hard sandstone with plenty of quartz, quite possibly gneiss, as found in the Ox Mountains in Sligo. Off to the next stop 1 km up the road.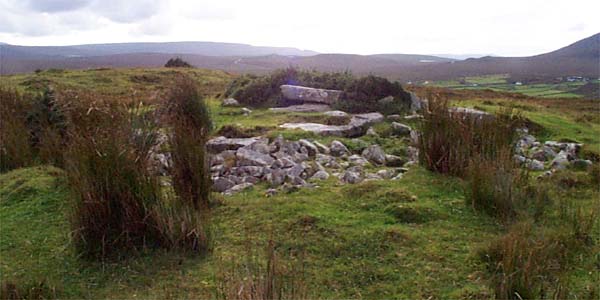 A megalithic monument at Belderg, west of the Ceide Fields.