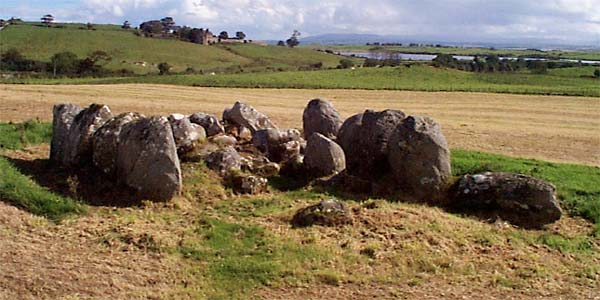 A wedge tomb/cairn/monument at Rathfran.
Mullaghnacross/Rathfran Wedge

Barely a kilometer up the road is this wedge monument. It is right beside the road, so access couldn't be easier. The stones used in the construction of this monument were pretty big - the boulders on either side are as tall as me - scraping six foot. This monument seems to be in pretty good condition - roofing of chamber and cairn stones are missing, but most of the other stones are in place. This one is facing west.

About 100 meters further up the road is another monument - but this time in ruins. Only a few stones remain, up on the ditch - and if it hadn't been marked on the map I'd have missed it.