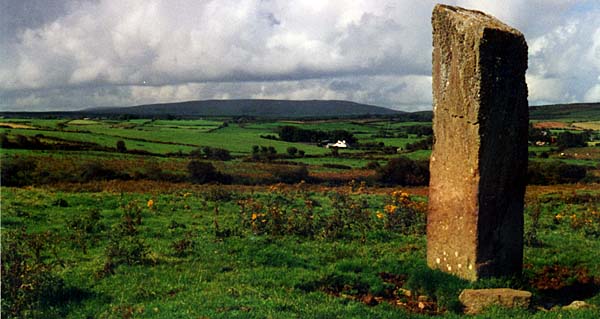 The imposing Breastagh Ogham Stone. Shreeloga Hillcan be seen in the distance.
Home

Guided Tours

Map

Email

Ballina Dolmen

Carbad court cairn

Rathfran wedge

Still in the same area, south of Carrowtrasna and west of the Rathfran Circles, the Breastagh Stone is probably one of the better known Mayo standing stones. It is about 9 -10 feet tall, set back from the road in a field. The ogham script runs up both edges of the east face of the stone. I'll add a translation of the script when I find out what it says. Well worth a visit. As with the other monuments on these few pages, there is a good view of Shreeloga hill and cairns to the west of this monument.

A closer shot of the stone, showing the ogham script.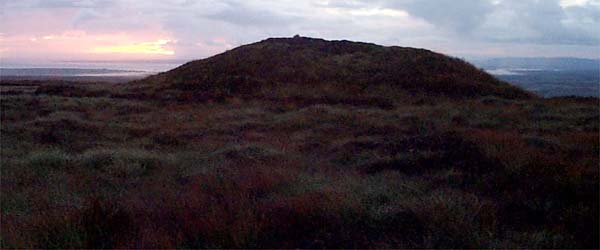 One of the cairns on Sreeloga Hill.