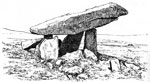 Two illustrations of Kilclooney dolmen from Borlase's Dolmens of Ireland.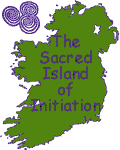 The Kilclooney Megaliths
This very impressive portal dolmen, Kilclooney is located up the boggy fields behind the church in the small village of Kilclooney, north of Ardara in County Donegal. It is easy enough to find as there is a track that leads up the bog from the left side of the church. Dolmens are thought to have been built to mark boundries of tribal territories in the neolithic period and are often found in valleys near streams. The monument was probably much larger, and would have had a long cairn trailing back from the massive capstone. The second smaller dolmen is likely to have been a secondary smaller chamber within the cairn of stones.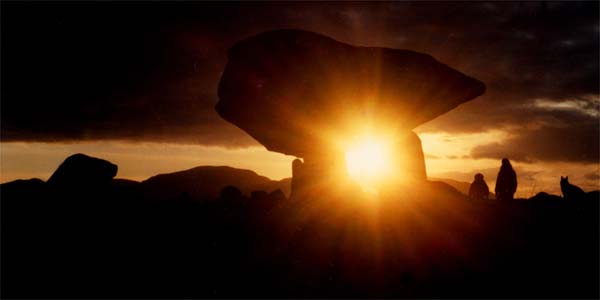 A dramatic photo of the winter solstice sunset shining through the Kilclooney dolmen. © Leo Regan.
The most impressive aspect of this monument is the massive size of the capstone, which looks far too big to be supported by the orthostats. The stones are of Donegal granite, a very hard stone and well able to bear the huge weight. There are two other megalithic chambers nearby. One, a fine court cairn of which the massive chamber survives, is shown below. The other monument is a smaller unclassified structure, possibly the remains of a wedge.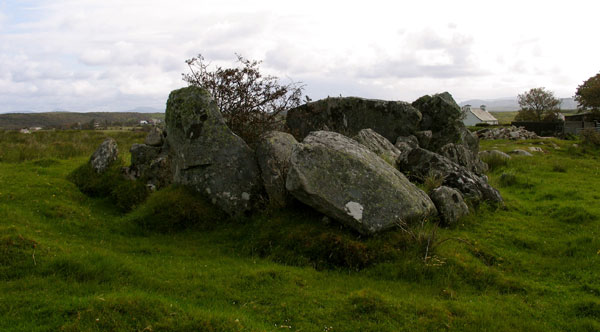 The court cairn at Kilclooney is about 700 meters from the dolmen.
These three monuments belong to a pre bog neolithic landscape when the land was more fertile and suited to cattle farming. All the monuments are easy to access, and close to the road. Well worth a visit in you are in the area.