'Early in the year l914 Cliffoney and its surroundings was awakened from its slumberings by the arrival in the village, to minister as a curate, of that great priest and patriot, the ever memorable and never to be forgotten Rev. Fr. Michael O'Flanagan.

His eloquent address and manly bearing had an inspiring effect and soon he became the idol of the entire half parish. He went about amongst the people, sympathising in their sorrows and making himself acquainted with their difficulties and trials. Soon he discovered their steadfast loyalty to their faith but humble submission to landlord and alien rule.'
Patrick McCannon, B.M.H. W.S. - 1,383.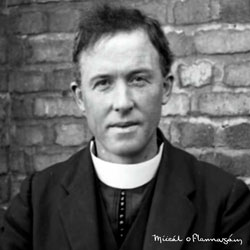 Before going to Rome I had arranged with the Bishop to take my annual three weeks vacation immediately after I had finished in Rome instead of the following summer. I intended to pay a visit to Greece, and come home through the Balkans, Austria and Germany.
Towards the end of the Lent, however, I received a letter from the Bishop asking me to return to Ireland as soon as I had finished my course of sermons. This was the first hint I got that some unfriendly influence was being used against me with his lordship. However I did not attach much importance to it at the time.
I returned directly to Ireland though Turin and the Mont Cenis Tunnel. The Bishop was in Roscommon for a conference when I arrived. I had a conversation with him that evening. He volunteered no explanation of his withdrawal of the vacation, and I did not ask for any.
He told me about a heavy debt with which the college in Sligo was then burdened, and asked me to go to America to collect money to pay it off. I explained to him the way in which I got the money for Loughglynn, and told him that I would be willing to go if he gave me the same freedom of action with regard to the means of procuring the money that his predecessor had given me. To this he readily consented.
I told him, however, that owing to the great heat of the American summer, and the consequent slackness of all activity, I did not propose to leave Ireland until the following September.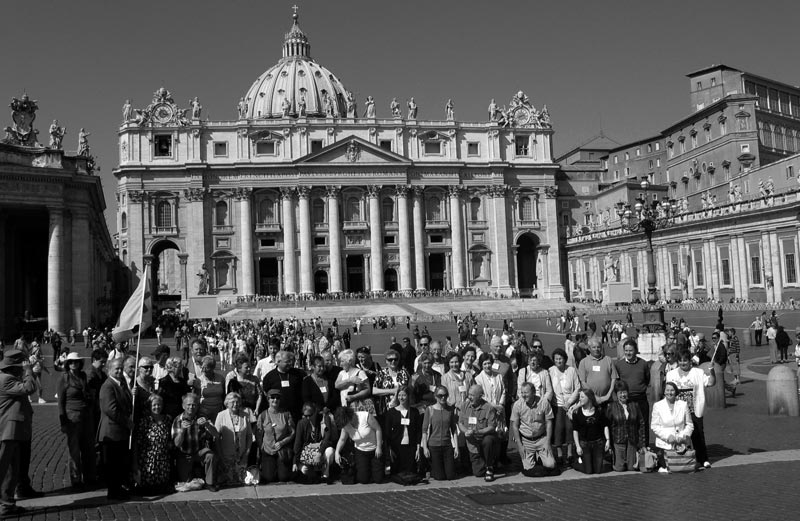 Before leaving Rome, Fr. Dolan had intimated to me his intention of procuring for me an honorary degree of Doctor of Divinity in recognition of the sermons I had preached in Rome. He told me that it was usual in Rome, before conferring a degree of this kind, to get the consent of the Bishop of the recipient.
He predicted, however, that Dr. Coyne would refuse his consent, founding his predicant, I presume, mainly on his experience with Cardinal Bourne. He then told me the story of how he procured the title of Monseigneur for Father Benson. Fr. Benson had preached for Fr. Dolan on two or three occasions. He was a priest of the Archdiocese of Westminster, and Cardinal Bourne was his Bishop.
The Cardinal was on terms of friendship with Fr. Dolan and was often entertained as a guest at San Silvestro, when visiting Rome. On one of these occasions Fr. Dolan mentioned to him his project of getting Fr. Benson made a Domestic Prelate by the Holy Father, and asked for the Cardinal's consent. The Cardinal was quite willing and promised to write as soon as he returned to London.
After his return, Fr. Dolan wrote to him reminding him of his promise.
The Cardinal replied that there were many priests in Westminster who had done more than Fr. Benson for the Archdiocese, and that it would be an invidious thing to select him from among them for such an honour. Fr. Dolan answered that it was not for anything Fr. Benson had done in Westminster but for what he had done in Rome that he wished to procure the honour, and asked the Cardinal if he had any reason to give why Fr. Benson should not be honoured for his preaching in Rome, to please give it.
The Cardinal did not reply, and Fr. Dolan went straight to Pope Pius X. and got Fr. Benson made a Monseigneur without any further consent from his Bishop.
I did not imagine at the time that Elphin would be such an accurate copy of Westminster, hence, when I found Dr. Coyne in such a reasonable frame of mind, I asked him to give his consent to the honour that Fr. Dolan had proposed to procure for me.
Dr. Coyne not merely expressed himself as willing to give his consent, but said that he would regard it as an honour to himself and his diocese, to have such a title conferred upon one of his priests. He went away, however, without giving the necessary written consent, and some months afterwards, I wrote to him about it, on two or three occasions but he did not reply.