'Early in the year l914 Cliffoney and its surroundings was awakened from its slumberings by the arrival in the village, to minister as a curate, of that great priest and patriot, the ever memorable and never to be forgotten Rev. Fr. Michael O'Flanagan.

His eloquent address and manly bearing had an inspiring effect and soon he became the idol of the entire half parish. He went about amongst the people, sympathising in their sorrows and making himself acquainted with their difficulties and trials. Soon he discovered their steadfast loyalty to their faith but humble submission to landlord and alien rule.'
Patrick McCannon, B.M.H. W.S. - 1,383.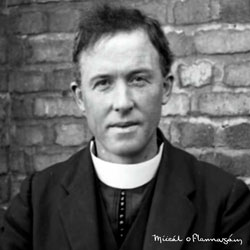 Before going to Rome I had arranged with the Bishop to take my annual three weeks vacation immediately after I had finished in Rome instead of the following summer. I intended to pay a visit to Greece, and come home through the Balkans, Austria and Germany.
Towards the end of the Lent, however, I received a letter from the Bishop asking me to return to Ireland as soon as I had finished my course of sermons. This was the first hint I got that some unfriendly influence was being used against me with his lordship. However I did not attach much importance to it at the time.
I returned directly to Ireland though Turin and the Mont Cenis Tunnel. The Bishop was in Roscommon for a conference when I arrived. I had a conversation with him that evening. He volunteered no explanation of his withdrawal of the vacation, and I did not ask for any.
He told me about a heavy debt with which the college in Sligo was then burdened, and asked me to go to America to collect money to pay it off. I explained to him the way in which I got the money for Loughglynn, and told him that I would be willing to go if he gave me the same freedom of action with regard to the means of procuring the money that his predecessor had given me. To this he readily consented.
I told him, however, that owing to the great heat of the American summer, and the consequent slackness of all activity, I did not propose to leave Ireland until the following September.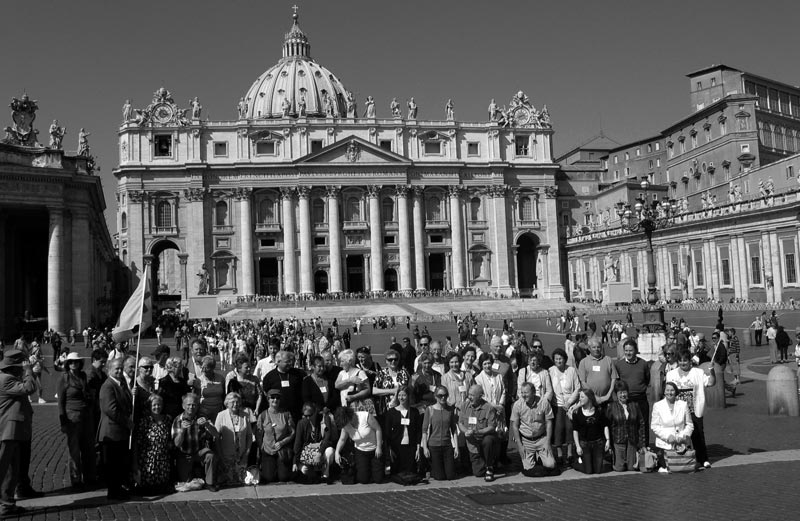 Before leaving Rome, Fr. Dolan had intimated to me his intention of procuring for me an honorary degree of Doctor of Divinity in recognition of the sermons I had preached in Rome. He told me that it was usual in Rome, before conferring a degree of this kind, to get the consent of the Bishop of the recipient.
He predicted, however, that Dr. Coyne would refuse his consent, founding his predicant, I presume, mainly on his experience with Cardinal Bourne. He then told me the story of how he procured the title of Monseigneur for Father Benson. Fr. Benson had preached for Fr. Dolan on two or three occasions. He was a priest of the Archdiocese of Westminster, and Cardinal Bourne was his Bishop.
The Cardinal was on terms of friendship with Fr. Dolan and was often entertained as a guest at San Silvestro, when visiting Rome. On one of these occasions Fr. Dolan mentioned to him his project of getting Fr. Benson made a Domestic Prelate by the Holy Father, and asked for the Cardinal's consent. The Cardinal was quite willing and promised to write as soon as he returned to London.
After his return, Fr. Dolan wrote to him reminding him of his promise.
The Cardinal replied that there were many priests in Westminster who had done more than Fr. Benson for the Archdiocese, and that it would be an invidious thing to select him from among them for such an honour. Fr. Dolan answered that it was not for anything Fr. Benson had done in Westminster but for what he had done in Rome that he wished to procure the honour, and asked the Cardinal if he had any reason to give why Fr. Benson should not be honoured for his preaching in Rome, to please give it.
The Cardinal did not reply, and Fr. Dolan went straight to Pope Pius X. and got Fr. Benson made a Monseigneur without any further consent from his Bishop.
I did not imagine at the time that Elphin would be such an accurate copy of Westminster, hence, when I found Dr. Coyne in such a reasonable frame of mind, I asked him to give his consent to the honour that Fr. Dolan had proposed to procure for me.
Dr. Coyne not merely expressed himself as willing to give his consent, but said that he would regard it as an honour to himself and his diocese, to have such a title conferred upon one of his priests. He went away, however, without giving the necessary written consent, and some months afterwards, I wrote to him about it, on two or three occasions but he did not reply.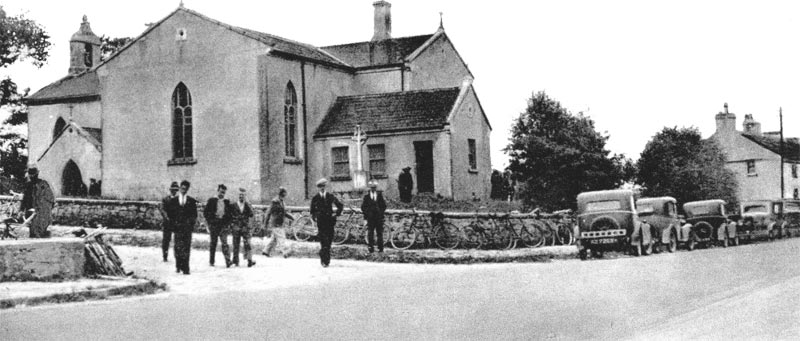 In the middle of July he transferred me to Cliffoney, Co. Sligo. He told me that there was a considerable debt upon the Parish Church and that he expected me to assist the Parish Priest, who was in delicate health, to pay it off. He also said that there was a struggling Lace Class there which I might be able to foster.
Apart from the sadness of leaving the place which I had spent two years learning to love, and the inconvenience of breaking up house and settling down again seventy miles away, I was delighted with my change to Cliffoney. I was going to a district of wonderful natural beauty and full of historical associations.
My parish lay between beautiful Benbulben on which Diarmuid O'Duibhne died, and the Bay of Donegal with the island of St. Molais lying in its waters. The road passing through the parish led from Donegal where Michael O'Clery and his companions wrote the great Annals of Ireland, through Cooldreibhne where Columcille and Finian contended in prayer...... through the town of Shells guarded by the upright corpse of Owen Bell, King of Connaught.
It was a district with which I had become acquainted during my student days, and visited afterwards during the four years that I was attached to Summerhill College, Sligo.
My great college friend, Malachy Brennan, was a native of Cliffoney, and I had spent a few weeks with him at his father's house before my ordination. We had climbed together all the mountains, and swam in most of the inlets of the sea in those old days.
But Malachy's father was now dead, his mother and sister, Margaret, had gone to live with him in Caltra, Co. Galway, where he was Curate, his brother Jack was a priest in Brooklyn, and Dolly, was a clerk in the Post Office in London. The strange looking name of Harrison had replaced that of Brennan over the door of their shop.
What with loneliness for Roscommon and sadness for the departure of the Brennans, the sea and the mountains had lost all their attraction for me on that first drive to Cliffoney. I always loved the mountains and the sea, but above all I loved the mountains and the sea of northern Sligo, because they seemed to me then, and still seem to me, more beautiful than any I had seen anywhere else.
Only once in my life did I hate them, and that was the day I went to take up my position as Curate of Cliffoney.
My predecessor Fr. Scott, had rooms in the house popularly known as the 'Hotel', situated on the northwest corner of Cliffoney crossroads. The landlord of the house, brother of the Parish Priest I had left in Roscommon, occupied rooms in the building along with his tenant. The situation did not appeal to me.
I rented one of the lodges at Mullaghmore. It was three miles from Cliffoney and the double journey of three miles was added to most of my sick calls and stations, but it was just beside the sea and that brought up for everything. It was there I learned the pleasure of swimming at night.
Every night just before going to bed, I put on an overcoat and a pair of slippers, and marched down to the head of the Pier. When one goes out swimming at night, at least in Mullaghmore at that time of the year, every stroke starts thousands of little phosphorescent lights shining in the water, with the result that one feels surrounded by a halo like the picture of a saint. I kept up this practice of swimming at night until I left Mullaghmore about the middle of November.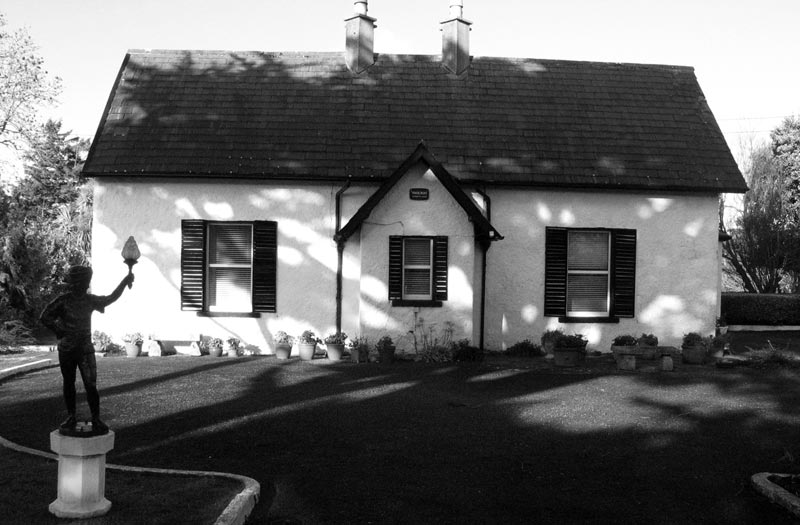 Mrs. Hannan, sister of the Archbishop of Tuam, owned a beautiful Cottage next her own home on the side of the road just half a mile north of Cliffoney crossroads. In former years the curate of Cliffoney lived in it.
The last curate that the people remembered there, was Fr. Patrick Hanly, the great Parish Priest of my native parish of Castlerea, a man who when at his best, was the greatest preacher and the greatest orator I ever heard. But in recent years the house had come into the possession of the local doctor.
In November the doctor who had been there, moved to another district and I took the house. The Parish Priest, Fr. Shannon, always said mass in Mullaghmore on Sundays, leaving two masses in Cliffoney to me. He had done this even during the time when I was living in Mullaghmore.
The convenience of living in Cliffoney under these circumstances, together with the attraction of a fine garden and the companionship that was available in Cliffoney, overcame my desire for a night swim, so I moved up to Mrs. Hannan's Cottage.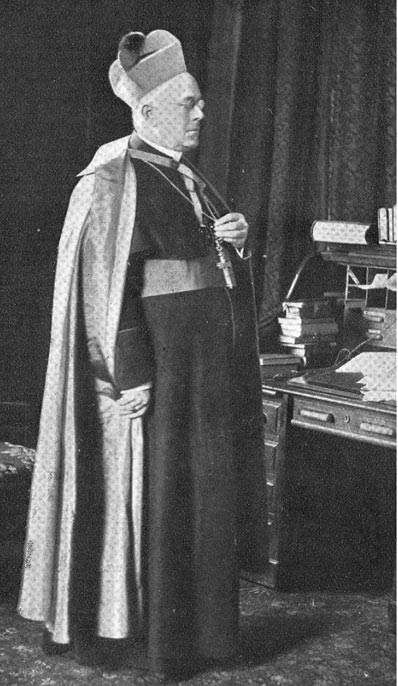 Shortly after going to Cliffoney I called to see the Bishop to find out why he did not answer my letters. He was reading his Breviary in the garden when I spoke to him. At first he tried to put me off by telling me that he was surprised that a man like me should ask for such a thing. He thought I was above desiring anything of the kind.
To tell you the truth, I did not mind it very much. Long ago I had made it a practice not to seek for any position of honour. But I had not gone the length of refusing those that seemed to come my way of their own accord. I felt that if I had got the title I would be more than likely sorry.
The people would commence calling me by the cold title of 'Doctor' instead of the affectionate term 'Father' which is reserved for those who do not leave the ordinary ranks. But although I did not care for the title I was anxious if possible, to find out why the Bishop refused his sanction.
When he found that I was not above such things, he said that there were other priests in the Diocese who had got higher places on the Prize List in Maynooth than I had, and that he would be criticised if he passed them over and an honour of the kind on me.
He finally invited me in to tea without giving me a decided answer.
After tea I followed him out into the corridor and told him that I wanted a definite answer. I said that if he was not going to give permission that I wished at least to have the satisfaction of receiving a definite refusal. Then he lost his temper, and began to give out.
He said that when he was changing me from Roscommon he was anxious not to send me to a country district, and he tried to place me in some of the Deanery towns, but that none of the Vicars would have me. Then he told me that he wished to bring me to Sligo to his own house, and he was informed that he would not be safe from insult at his own table if I were present at it.
I replied that I knew well to what he referred, that he referred to a remark I made nine years before to Dr. Clancy, when he attempted to give us a lesson in loyalty to the King of England at his own table.
I told Dr. Coyne that if he used his dinner table as an opportunity for giving expression to political opinions that were offensive to me, and if he would consider it an insult for me to give expression to the opposite opinions, he certainly was right that he would not be safe from insult at his own table if he had me at it.
I reminded him that when a few months earlier he wanted me to go to America to collect for his College he was very agreeable about giving me permission to accept the honour from the Pope, but now that the new law had been made that prevented me from going, he had changed his attitude.
He replied that even before the new law had been made he had made up his mind not to let me go. He asked me did I know that my late Parish Priest had him bombarded by letter and interview, for six months to get me out of Roscommon.
He also said that he been told that I had grumbled because I had been sent to Cliffoney, and complained that it was poor reward for all the money I had made for the diocese in America.
This was quite untrue because my principle consolation on leaving Roscommon was the fact that I was sent into the country. I would have preferred any mission in the diocese to a Deanery town, and would prefer any of the Deanery towns to the Bishop's own palace.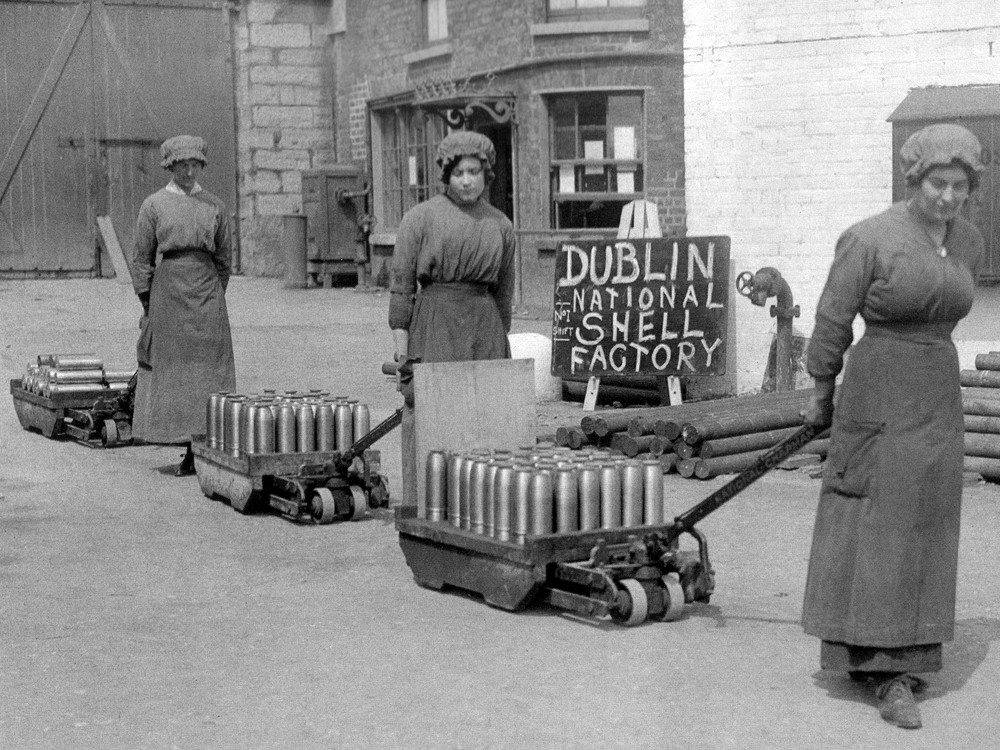 The Bishop's use of the word 'bombardment' is a reminder that the War had broken out. That the Bishop's attitude towards the War was the direct opposite to mine I had inferred from various sources.
Early in the War he had lent his motor car to carry into the recruiting station, some of the poor unfortunate dupes who had been induced to join the Army. The honour of riding in the Bishop's motor car was to be a sign to them of the high and holy cause for which they enlisted.
One day at dinner he expressed great anxiety about the Germans, and said that if they were not beaten in a short time, he thought themselves and the English might agree to fight the war out in Ireland. I merely remarked that I thought Sardinia might be a better place owing to its milder climate.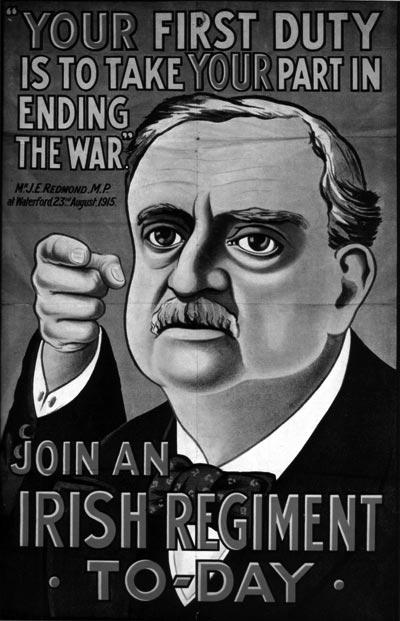 The names of Cardinal Logue and John Redmond, and all the principal leaders in Church and State confronted the young men of Ireland in front of every Post Office and every Police Barracks, urging them to rush to the colours and save Ireland from the fate of Belgium.
The newspapers were full of the most lurid accounts of every kind of oppression and murder, said to have been committed by the Germans in their advance through Belgium. Burning Catholic Churches, and maltreating Nuns were two of the principle things used to rouse the zeal of the innocent Irishmen.
One of the recruiting posters which I remember well represented St. Patrick standing in front of one of the half ruined churches of France, appealing to the young men of Ireland to come and save it.
Every Irish member of Parliament with one exception, either supported this campaign or remained silent. All the principle newspapers and publications, daily, weekly, and monthly, with a very few honorary exceptions joined in the same campaign.
No prominent voice in Ireland was heard to warn or steady the young men of the country until 1915, a year and a quarter after the war broke out, when the Bishop of Limerick wrote his famous letter of protest against the treatment in Liverpool of a body of young emigrants from Ireland.
To bring the danger home all the more to the minds of the Irish people, the police were sent out along the coast warning the people to be prepared to fly with their possessions inland, as soon as they saw the Germans landing, and to burn anything that they were unable to bring with them. Rumours were circulated through the country that barbed wire fences were being erected here and there along the coast to assist in preventing these German invasions.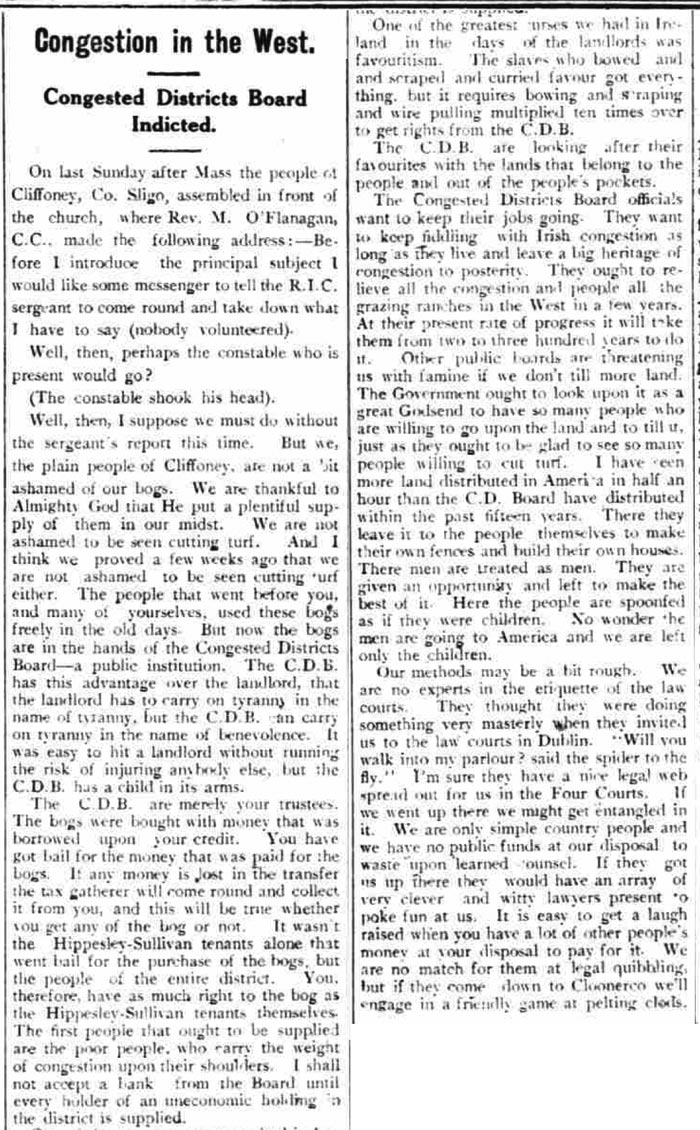 From the start I told the people in Cliffoney that there was no danger of a German invasion. I told them that these things were only done to frighten them so that their sympathy would go strongly with England in the war, and as a result that the young men would feel encouraged to join the army.
I told them that if the Germans were able to make a landing at all, it was easier and better for them to land in England, and absolutely impossible for them to land in Ireland. To bring an army into Ireland large enough to make any impression would require an Armada.
If the Germans were able to succeed in getting a few dozen of their fastest cruisers into the Atlantic, it would pay them better to spend their time raiding English commerce rather than land a few thousand troops in Ireland.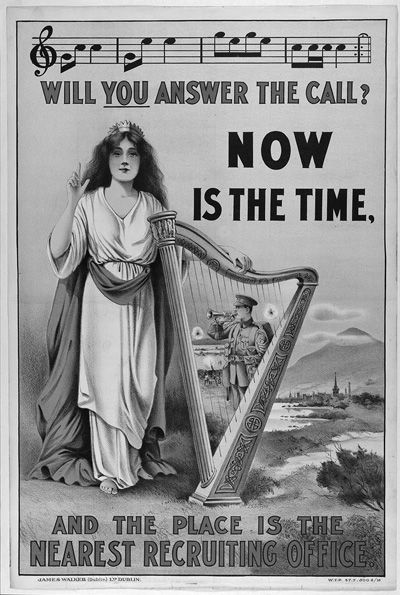 As for the German atrocities, I knew that when England first invaded Ireland she brought with her Gerald Barry in order to write up, or rather, write down, the Irish and show what savages they were. Hence, I was not at all surprised that as soon as England found herself at war with Germany she started to represent the Germans as a race of cruel monsters.
Of course none but a race of heartless monsters could possibly go to war with such an aimable old gentleman as John Bull.
That is the game that England always plays against her enemies. The Germans were the cruellest people in the world. Their one great desire was to get hold of Ireland. And when they took hold of Ireland their great delight would be to burn the churches and exterminate the people.
No matter what England did in the past, she was now fighting to prevent others doing the same. Indeed she was only waiting for an opportunity to make amends for her own past. 'When the Devil was sick, the Devil a Saint would be'.
It was as much as I could do to prevent the people of Cliffoney from being carried away. When the Mayor of Sligo, Alderman Jinks, and his band of recruiting sergeants came to Cliffoney the great bulk of the people stood to listen to them.
However, they were unable to get up any enthusiasm, and they got very few recruits. One recruit they got was Tom Hannan, a son of Mrs. Hannan. Tom was a bold dragoon, and I was in occupation of the house intended for him by his mother.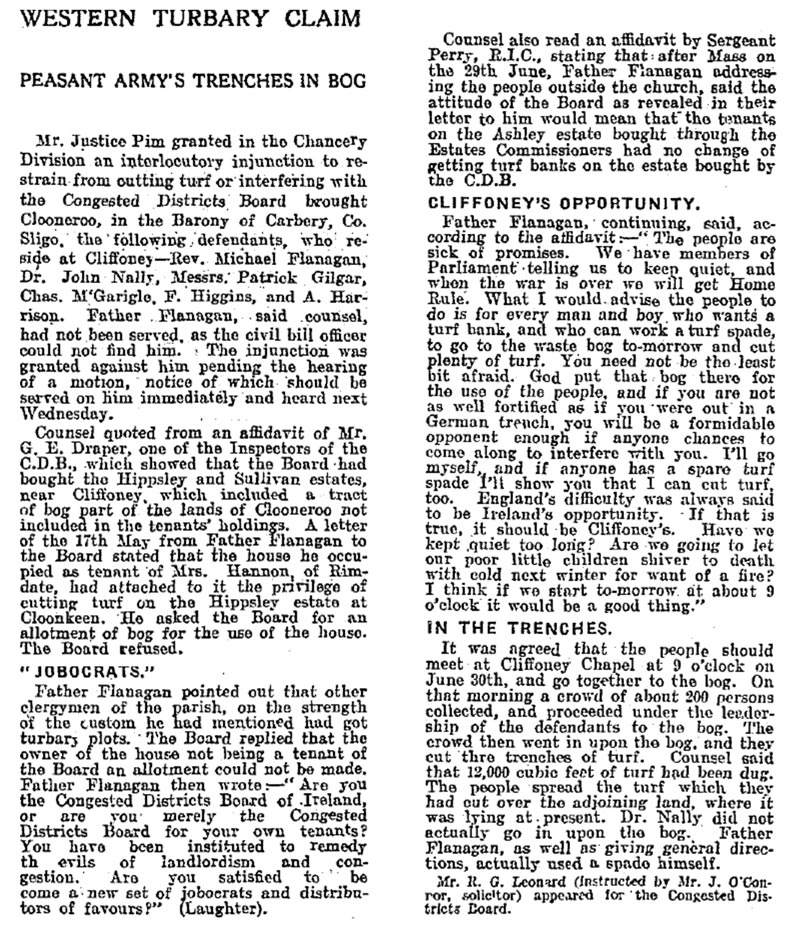 It was Mrs. Hannan that first told me about the Bog. The Congested Districts Board owned a bog in Cliffoney. She told me that it gave accommodation to the Parish Priest, and the Parson. That it also gave accommodation to Mrs. Hannan, but that it attached no bog to Tom Hannan's house.
This was an opportunity for me to do a good turn to Mrs. Hannan. If I could get the Board to give a turf bank to the house in which I was living, Tom could have the house and the turf bank afterwards, when he returned from the war. I, therefore, wrote a letter to the Congested Districts Board asking for this.
I want to make it perfectly clear that if the Board had granted my request it would have been no advantage to me, but rather the reverse, and therefore, I did not ask it in any selfish spirit. Fr. Scott, my predecessor, who owned no turf bank got a supply of turf from the people. If there was no turf bank attached to my house I would get the same.
But if I got the turf bank attached to my house the people might expect me to get the turf cut for myself. Hence, in looking for the turf bank I was thinking of the interests of Mrs. Hannan and her son, and not at all of my own.
However, as soon as the people heard that I was applying for a turf bank they came to me and explained their grievances about the Bog. It was only then that I learned the truth.