The Art of Padraig Conway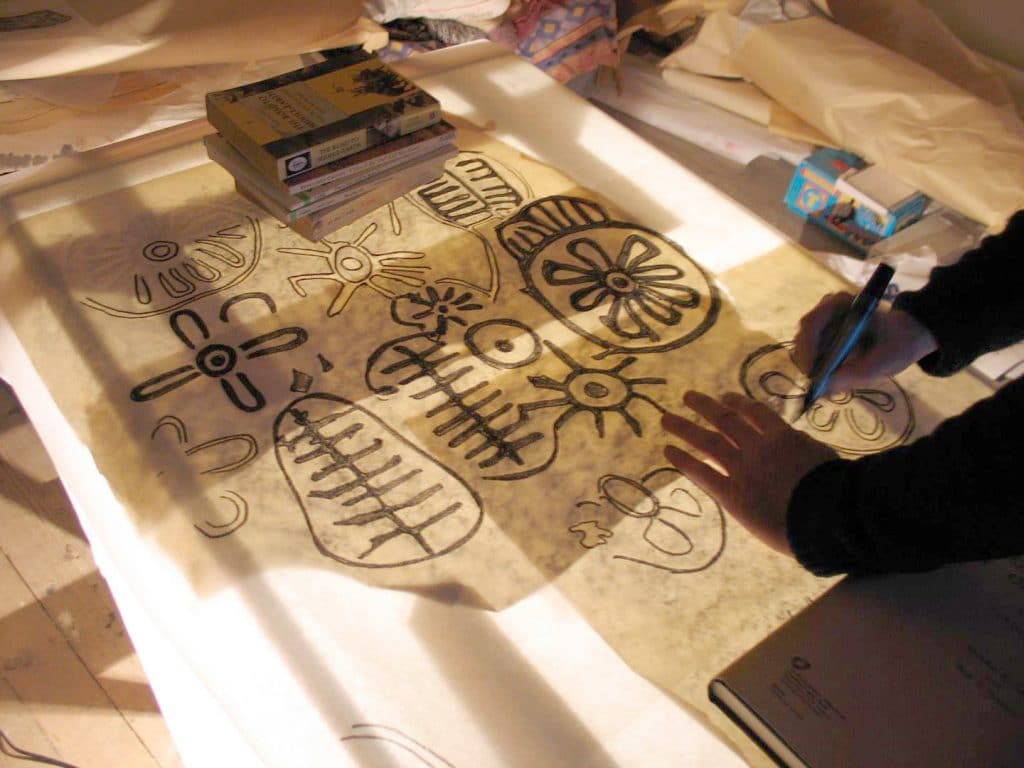 Padraig Conway is a mid-career artist and master printmaker based in Galway. The enigmatic language of the ancient petroglyphs of Europe and especially Ireland are the basis for much of the explorations he has undertaken and he has revisited the artworks contained at Loughcrew many times over the years.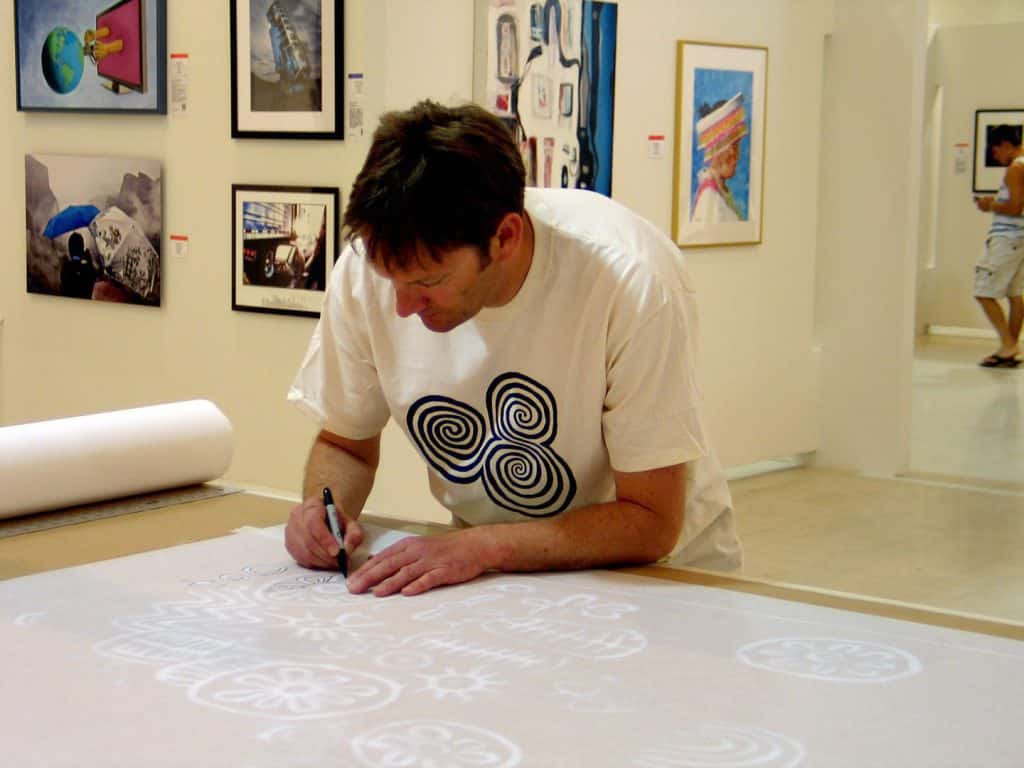 In his recent work as a printmaker, he engages in traditional methods of making, utilising papers and presses. He has abandoned the use of graphic inks in order to highlight the embossed markings which he transfers to paper. This is also a means of preserving the integrity of the visual source from which he derives the markings and to transform arcane symbolism derived from ancient structures into contemporary expression.