Benwisken
The beautiful and dramatic mountain of Benwisken is a part of the Dartry Mountain range in the ancient kingdom of Carbury in north Sligo. The peak of Benwisken blocks the entrance into the Gleniff valley, a huge glacier-formed hollow in the north side of the mountain range with the mysterious Diarmuid and Grainne's cave in the cliffs to the rear. The rock is Dartry limestone, and the peak of the mountain was sculpted like the frozen crest of a wave by the passing glacier.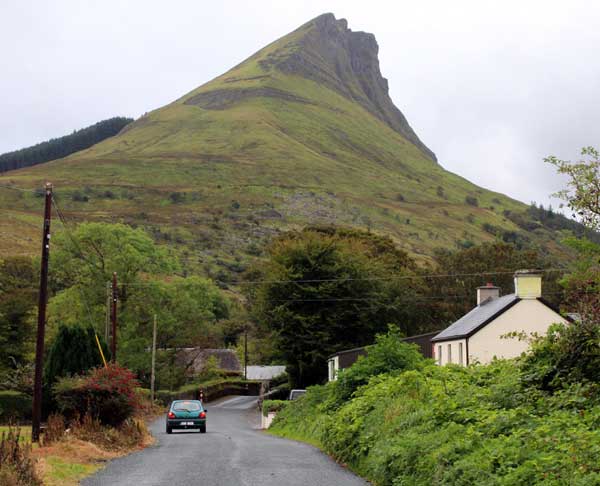 The peak of Benwisken is 514 meters above sea level. The tip of the mountain looks like the edge of a knife, or perhaps a wizard's hat from a distance. The southern slopes within the Gleniff Horseshoe are fairly gentle, and this is the easiest way to climb the peak. The cliffs to the north side of Benwisken are amazingly steep and jagged. There are many ancient sites scattered about the base of the mountain: medieval cashels, stone walls, megaliths, and the church founded at Keelogues by St. Molaise of Inishmurray.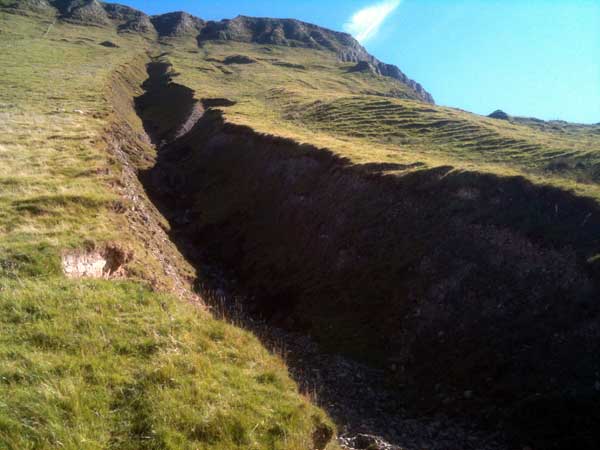 The mountain is covered with a mantle of blanket bog that holds water like a sponge. The top of the mountain is covered in sink holes and swallow holes, where water drained down into the stone, carving out the gallerys and tunnels behind Diarmuid and Grainne's cave.