The earliest antiquarian reports stated that Newgrange had a fallen pillar-stone in the chamber, although no evidence has come to light since. It may be that it was a dislodged section from a roof corbel. Cairn L at Loughcrew has a pillar in its chamber, known as the Whispering Stone or Speaking Stone, and it is likely that the chamber cairn were constructed around this special standing stone. The Loughcrew Whispering Stone is struck by a beam of light from the rising sun on the November and February cross-quarter days, a truly amazing sight to behold.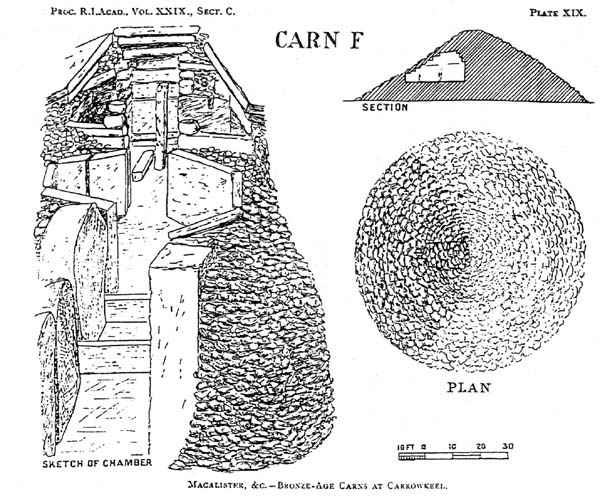 More sections and dimensions of Cairn F (not visible today) from 1911.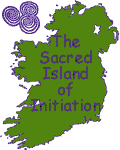 In 1911 the chamber was completely cleared of all the loose stones and corbel flags. The inner structure of this cairn is an amazing piece of architecture, as can be seen from the excavation drawings. This chamber is approaching the scale of the larger cairns in the Boyne Valley. Today the passage and chamber of Cairn F are completely caved in and choked with cairn material. The sight of this majestic structure left in such neglect presents a sad sight to the visitor. The passage is about 8 meters long from entrance to backstone. The first set of recesses are 3 meters across, and the second larger set are 4.5 meters across. The capstone is estimated to be over 5 meters above the floor. The passage and chamber are aligned due north across Cairn E, in the direction of the Deerpark monuments on the northern side of Lough Gill.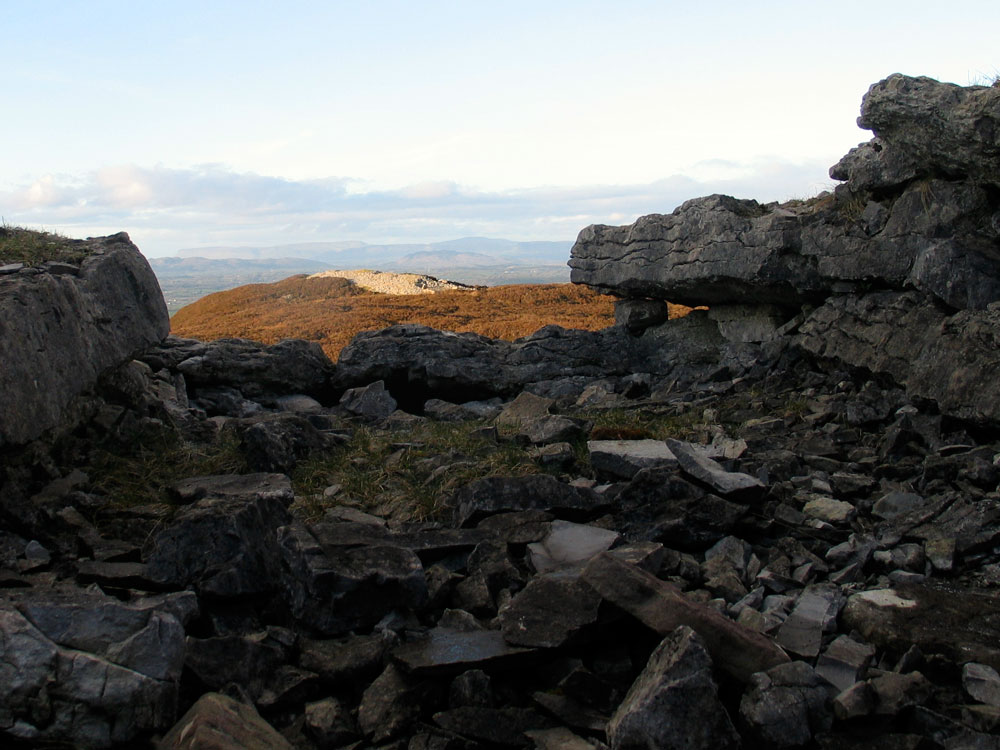 Looking north from the ruined chamber of Cairn F, across Cairn E.
This makes this Cairn F one of a small group of Irish cairns concerned with the pole star. This northern position marker was used to measure the angle of the lunar standstill to Knocknarea from Cairns E & K and the summer solstice sunsets at Cairns E & G. Another possible function is to observe the pole star at noon during solar eclipses.