The Stirring Rock
The megaliths at Carrowkeel are part of a cross-country spiritual energy grid. Thie main line, a monster of a ley passes north of Carrowkeel, the Garavogue line as I call her, bounded between Aideen's dolmwn on the Hill of Howth and Queen Maeve's cairn on Knocknarea. The Bricklieve line is tied into the Garavogue by Kesh cairn, the Pinnacle, which is due south of the highest summit of the Sliabh da Ean monuments.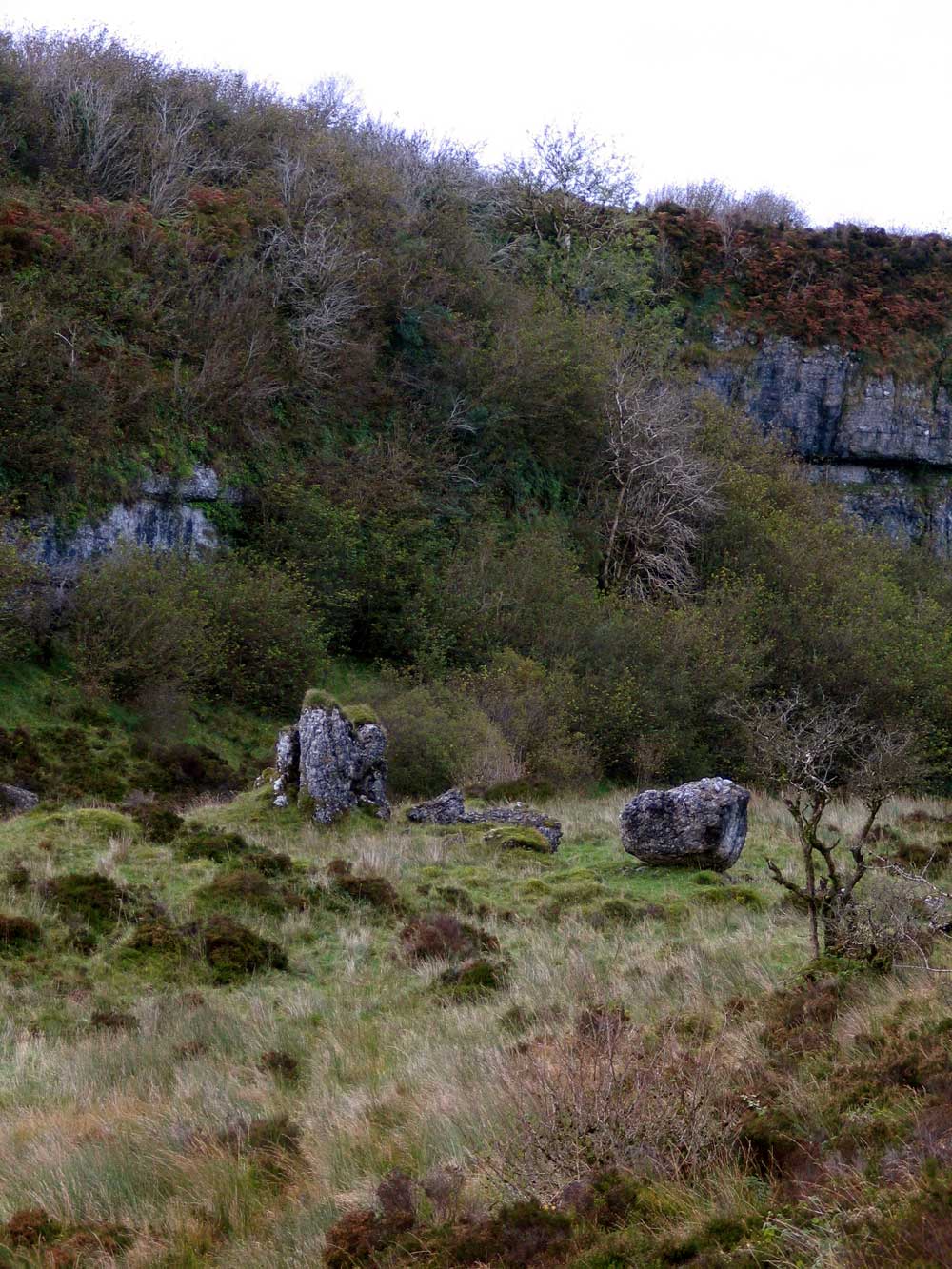 Cairns H and G, with the possible remains of a dolmen in the foreground. Some strange experiments with lights going on! Picture © Leo Regan
This was the only cairn the excavators found with its entrance open, but the passage was blocked by a fallen stone not far in. They entered the chamber from above by removing tons of roofing flags and stones, supposedly with the aid of dynamite, and are responsible for the present state of the monument. The cairn proved to contain a pentagonal chamber at the end of a curved or bent passage, which may be a forerunner to the western passage at Knowth.
Looking into the entrance of Cairn H on the full moon.
Cairn H is aligned to the sunsets sometime between the equinoxes and the summer solstice and is probably aligned to the setting of one of the minor lunar standstills.