The Mound of the Hostages
The oldest visible building at Tara is a small chambered cairn on the summit of the hill which is known as the Mound of the Hostages. The name comes from some of the many mythological stories associated with the monument. The mound is a chambered cairn or passage-grave and was built during the mid-neolithic around 3500 BC, with continual re-use throughout the Bronze age which followed the stone age farming era.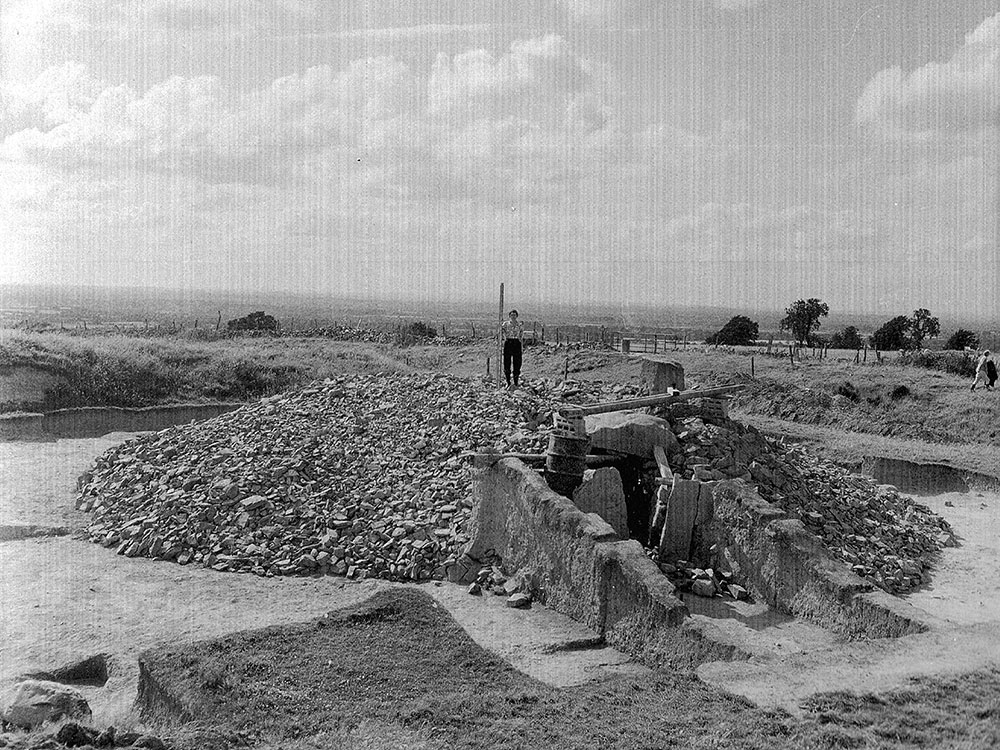 While the Mound of the Hostages remained unopened it was the subject of many fantastic and mythological stories, and was considered to be a major sidhe or entrance into the Otherworld. The monunebt was excavated by both Seán P. Ó Ríordáin beginning in 1952 and completed by Ruaidhrí de Valera in 1959, following Ó Ríordáin's sudden death.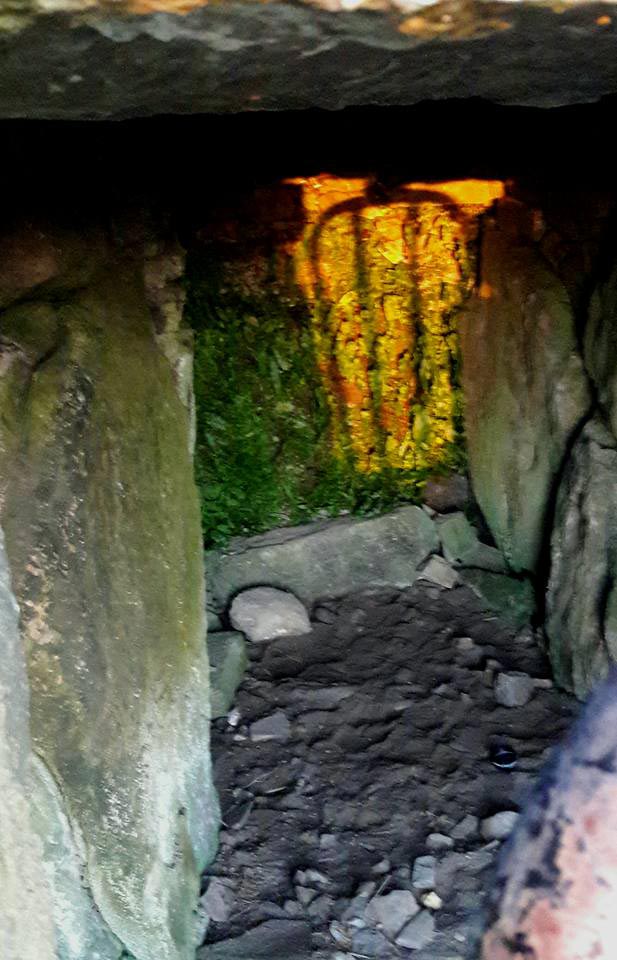 The passage within the Mound of the Hostages is four meters long and is oriented to the southeast, to the sunrises on Samhain and Imbolc, the November and Feburary cross-quarter days. The same alignment is found at Listoghil, the central monument at Carrowmore in County Sligo and a number of monuments at Loughcrew.