The Carrowmore Circles.
County Sligo is home to the largest and oldest collection of stone circles and dolmens known from neolithic Ireland. These are found at Carrowmore, a collection of burial monuments at the centre of the Cuil Iorra peninsula three kilometers west of Sligo town.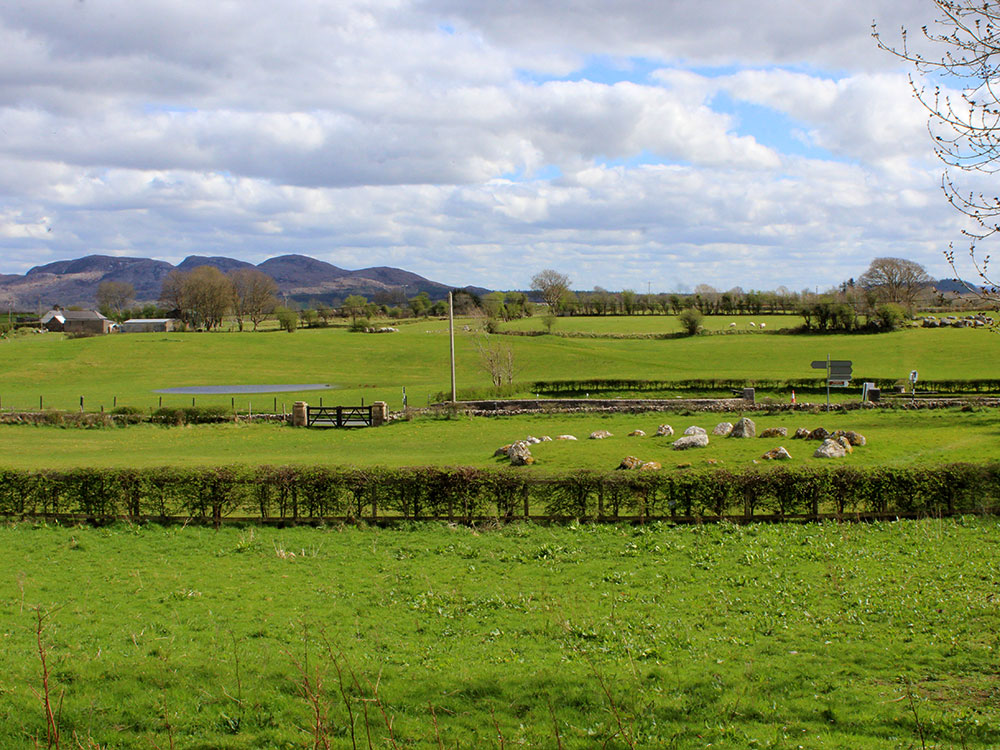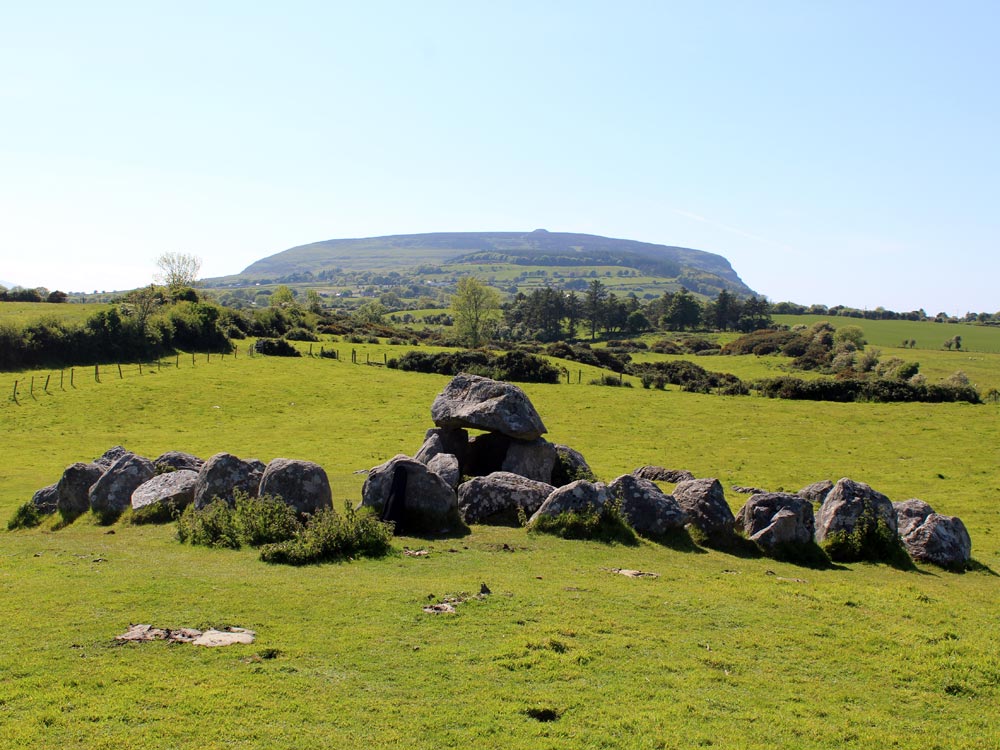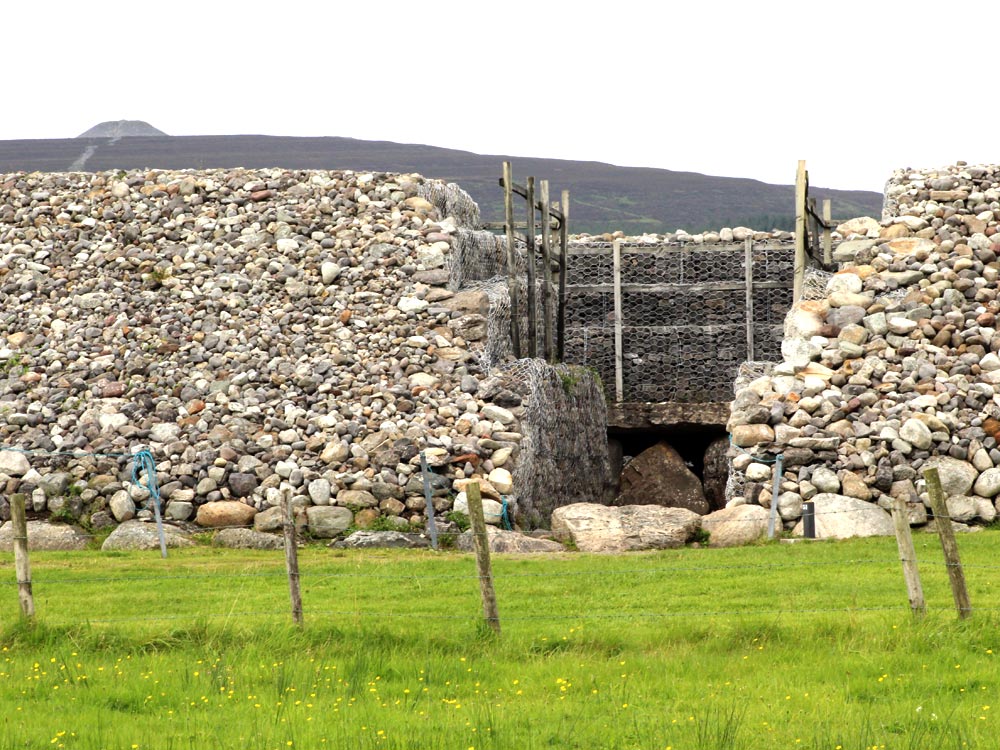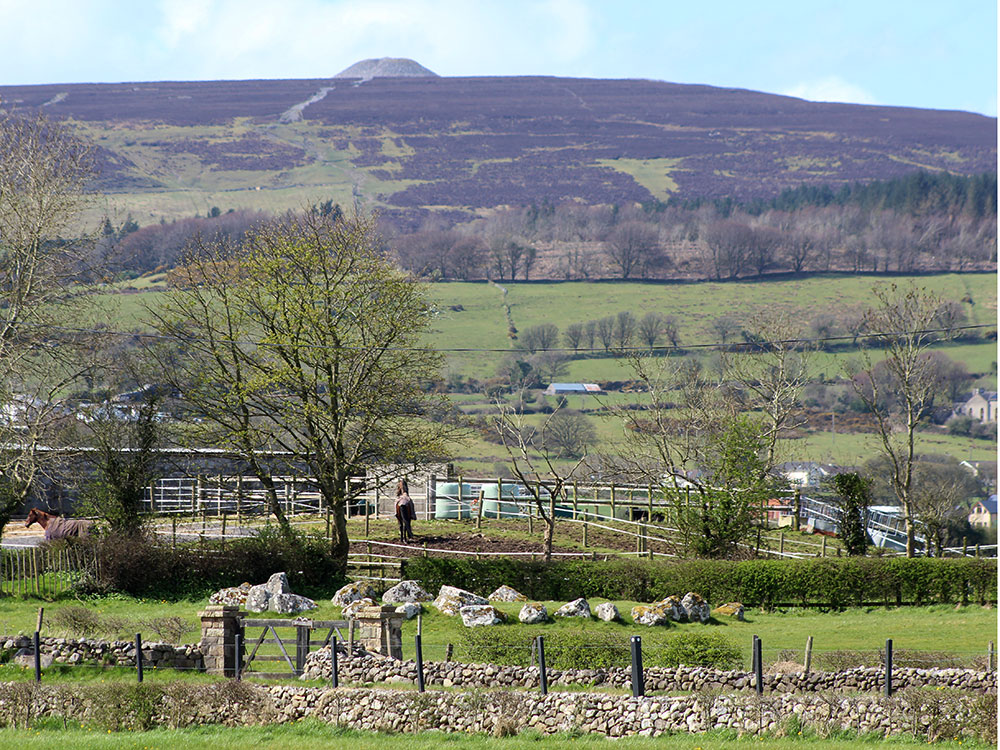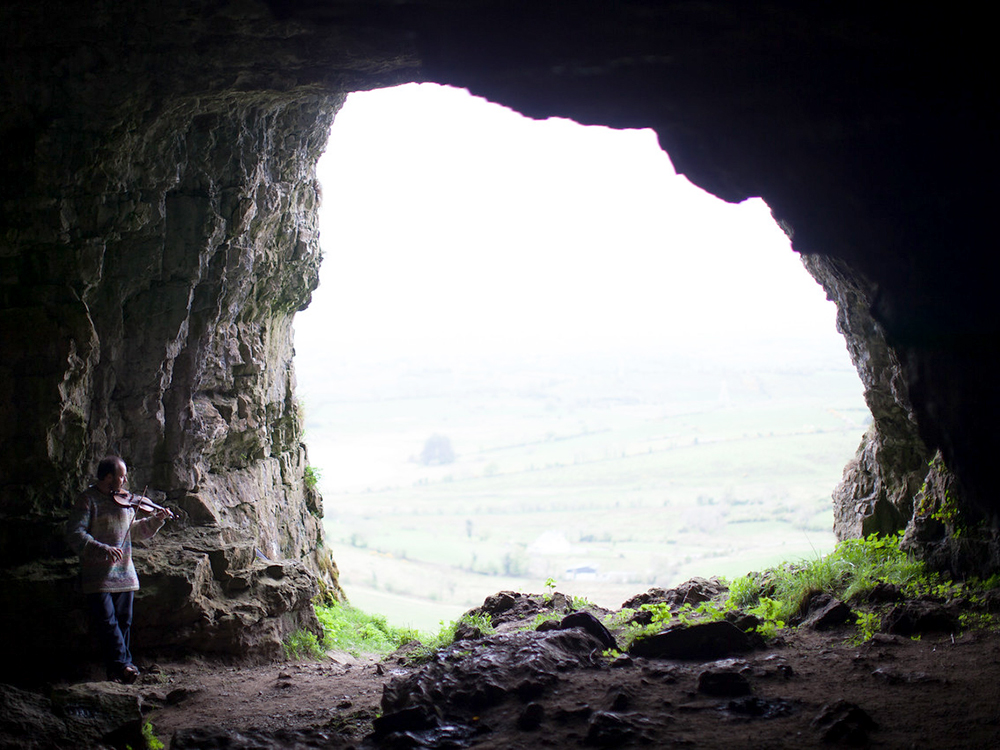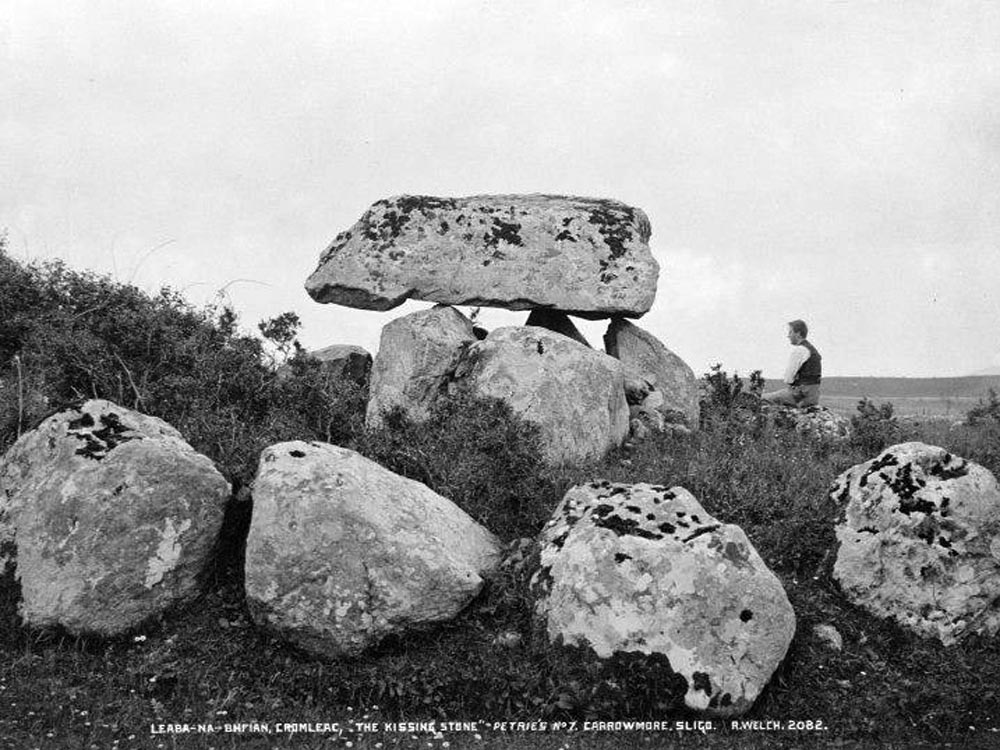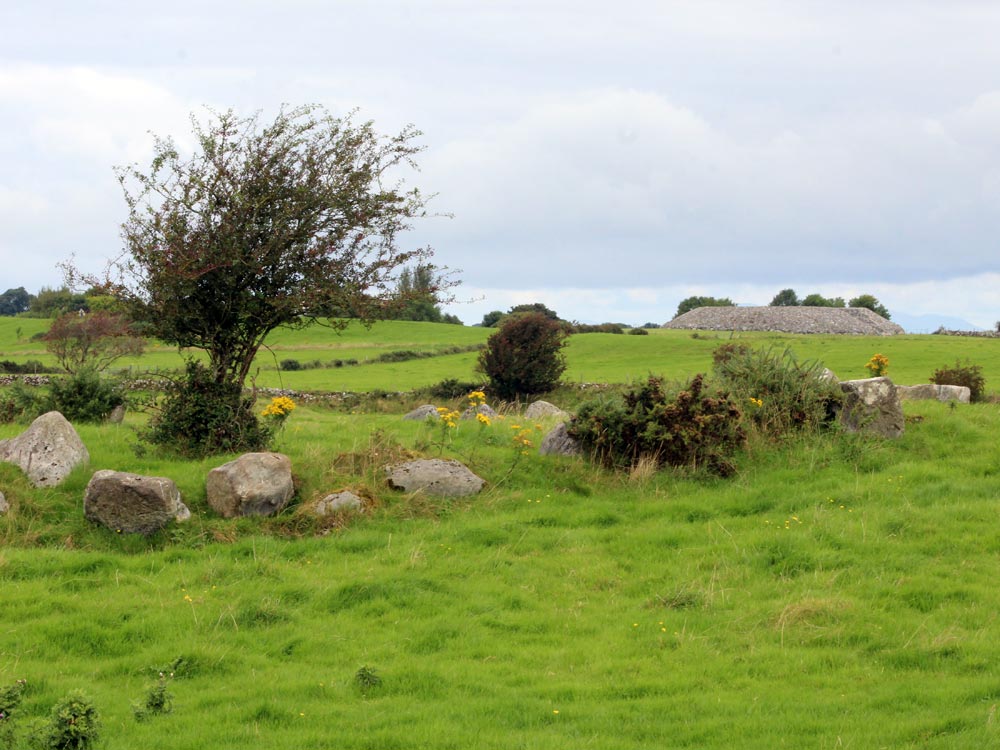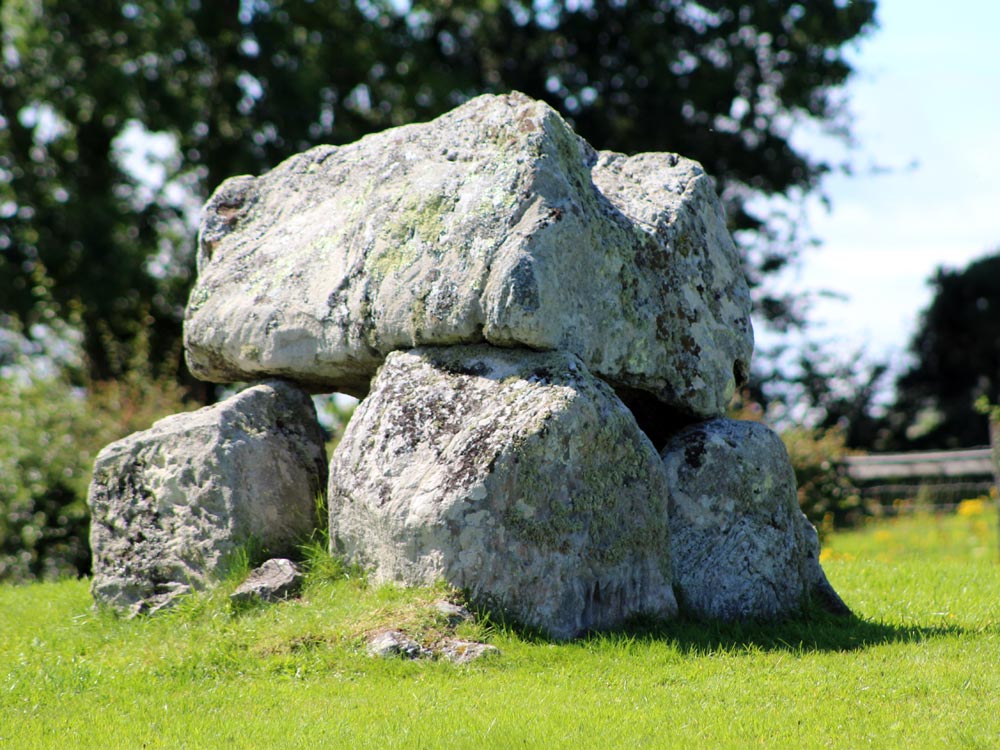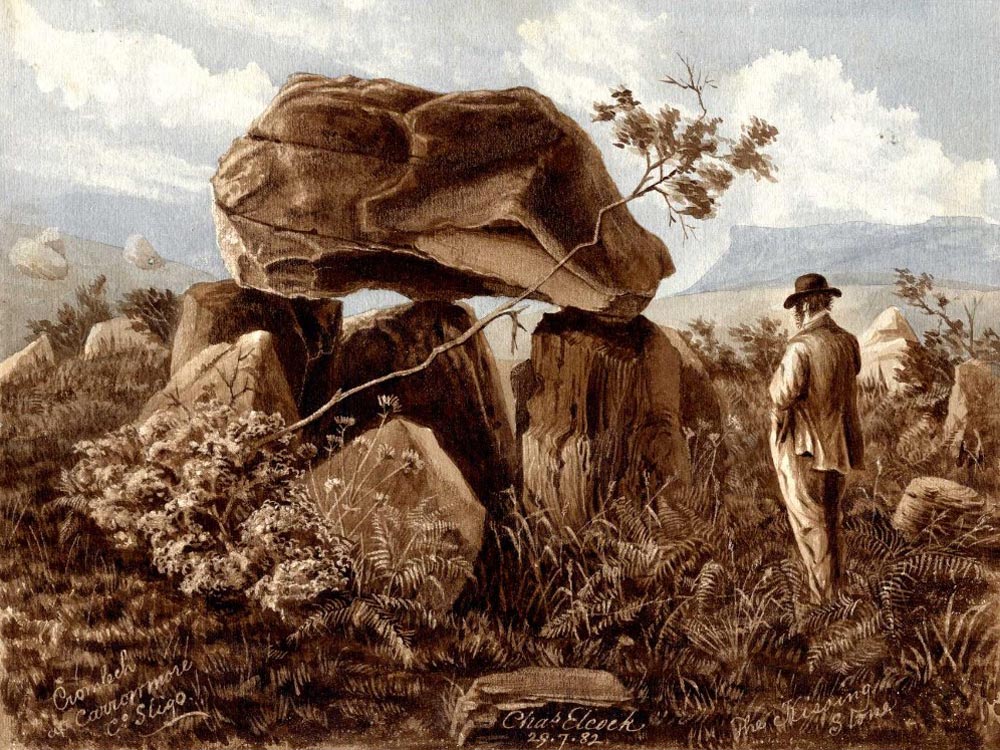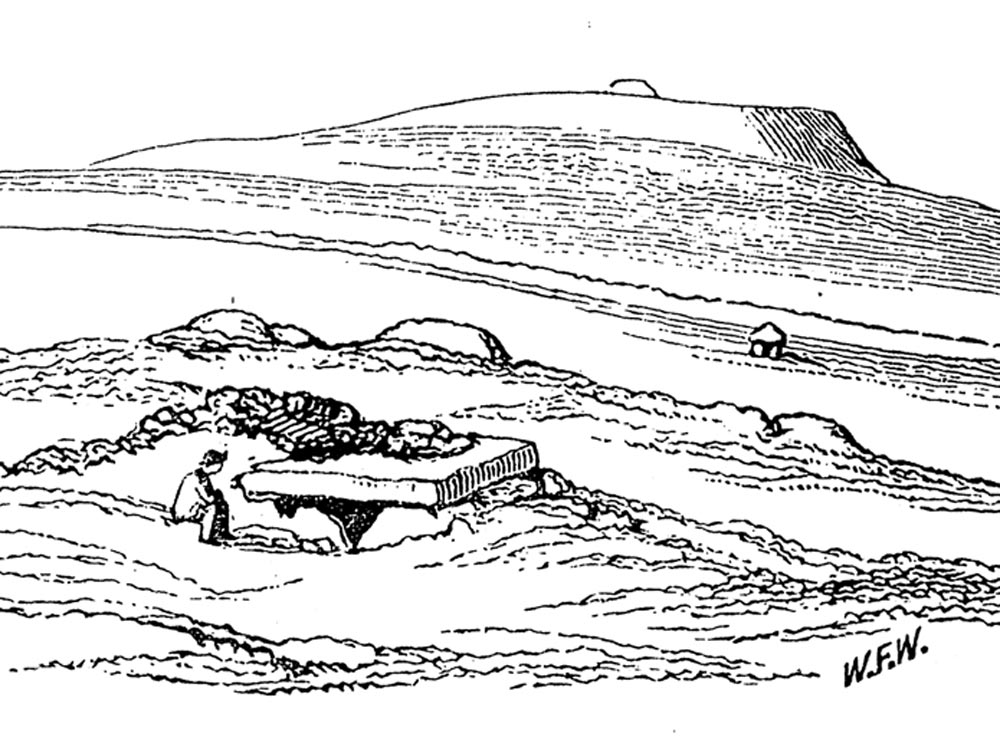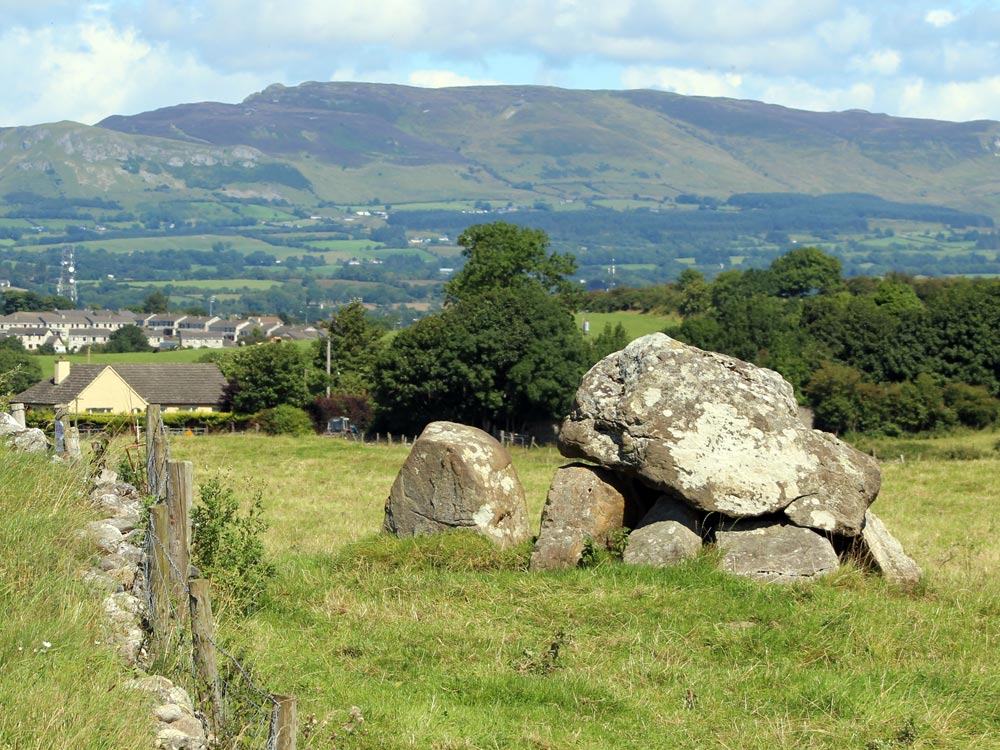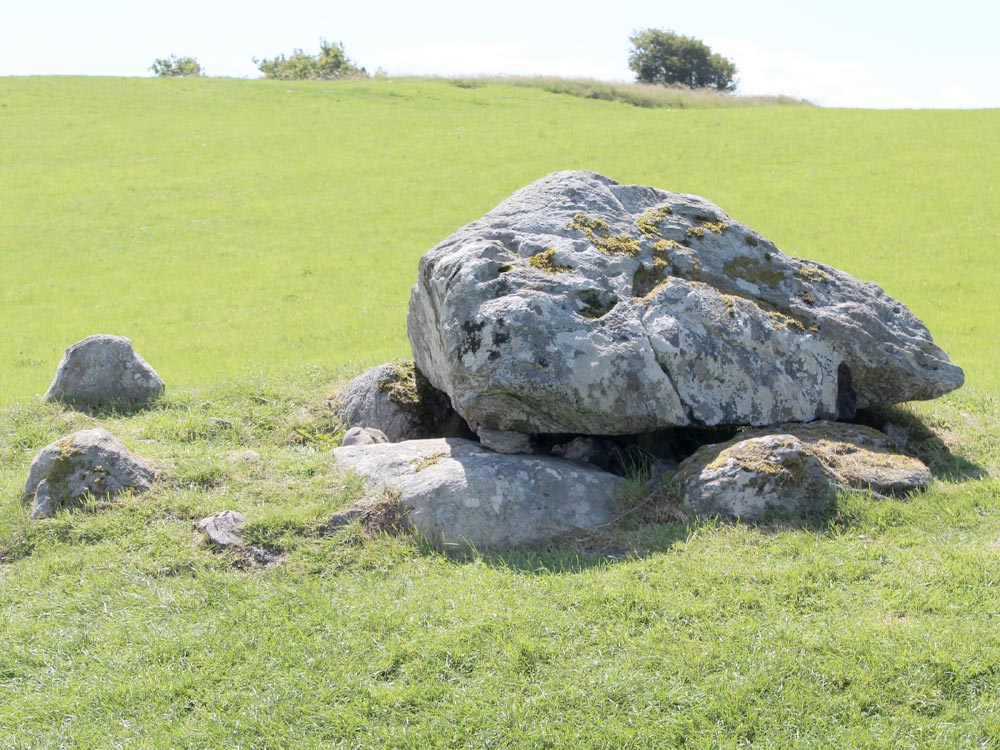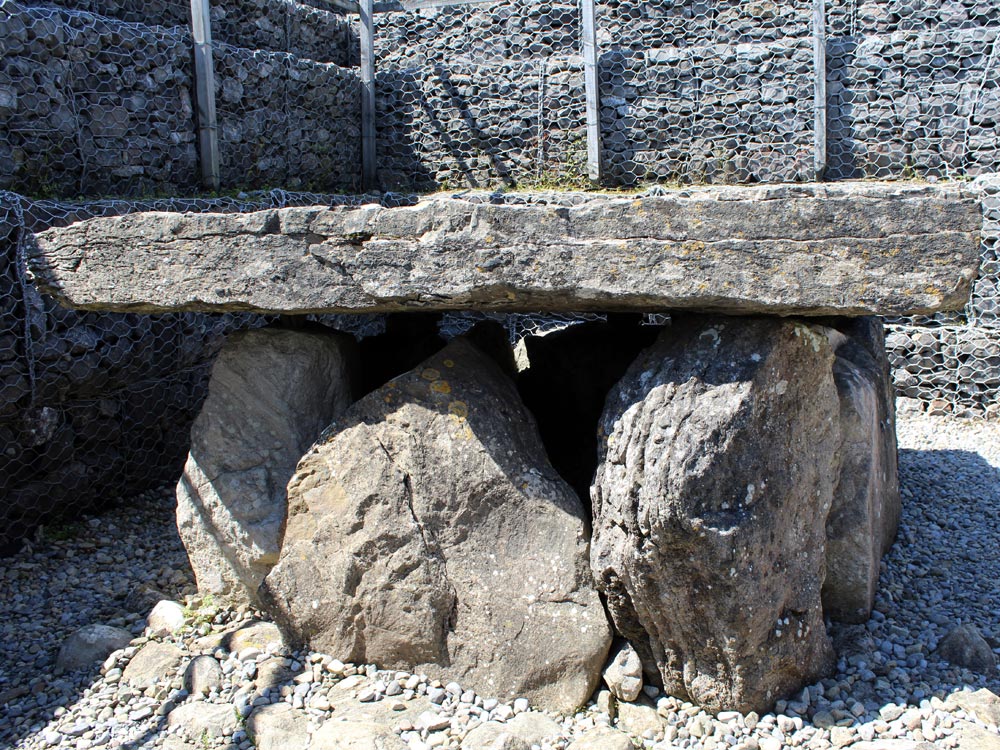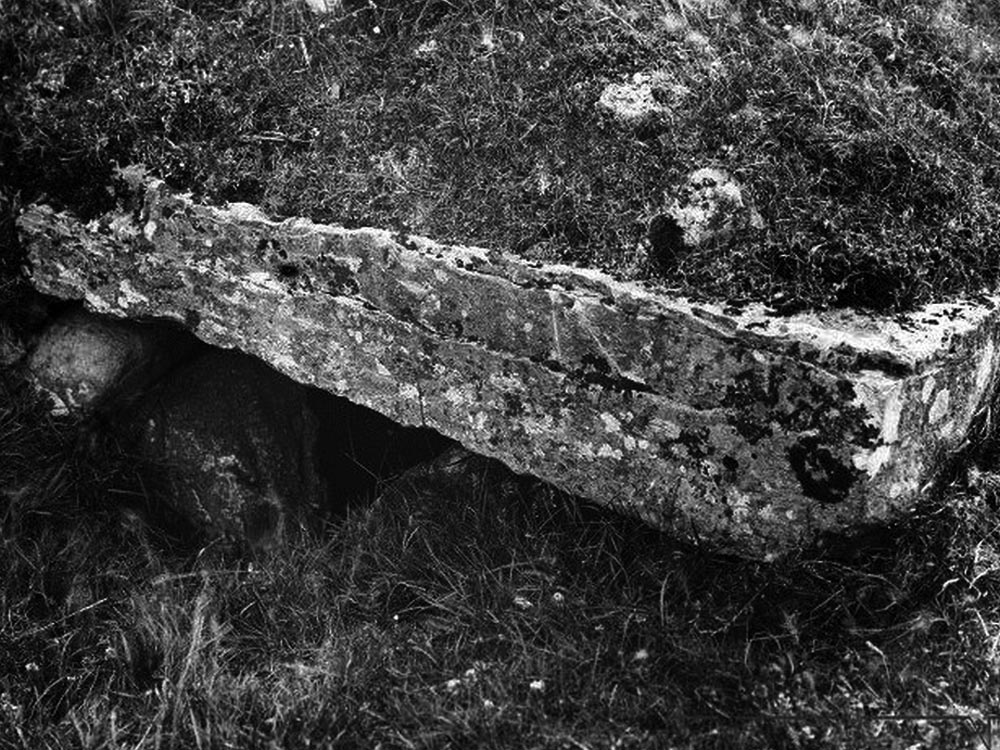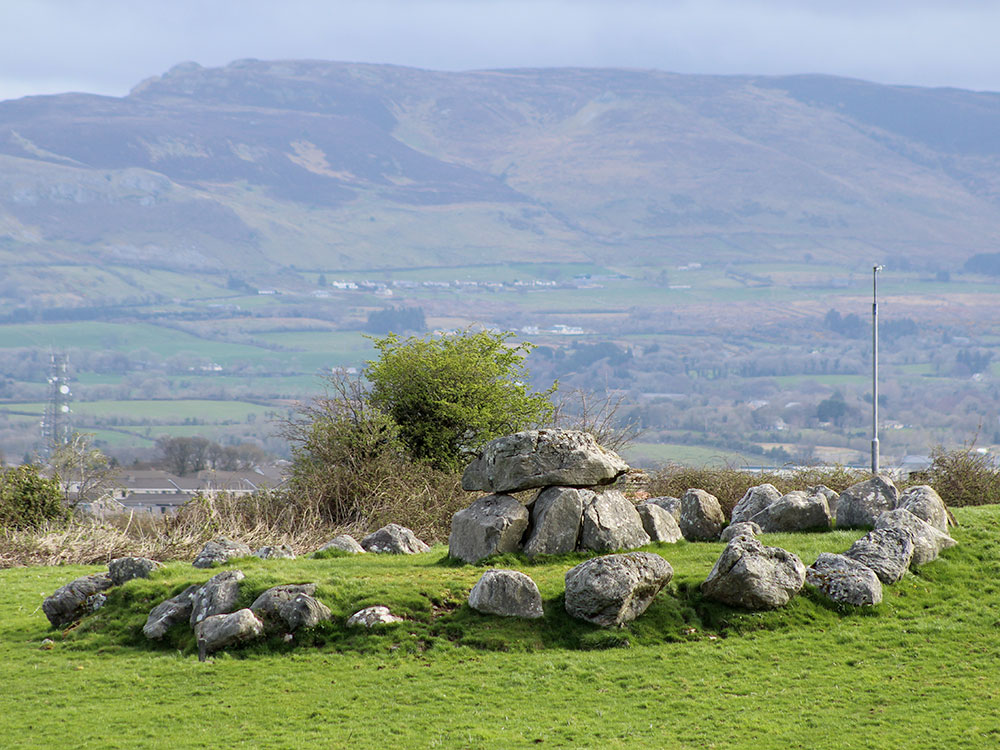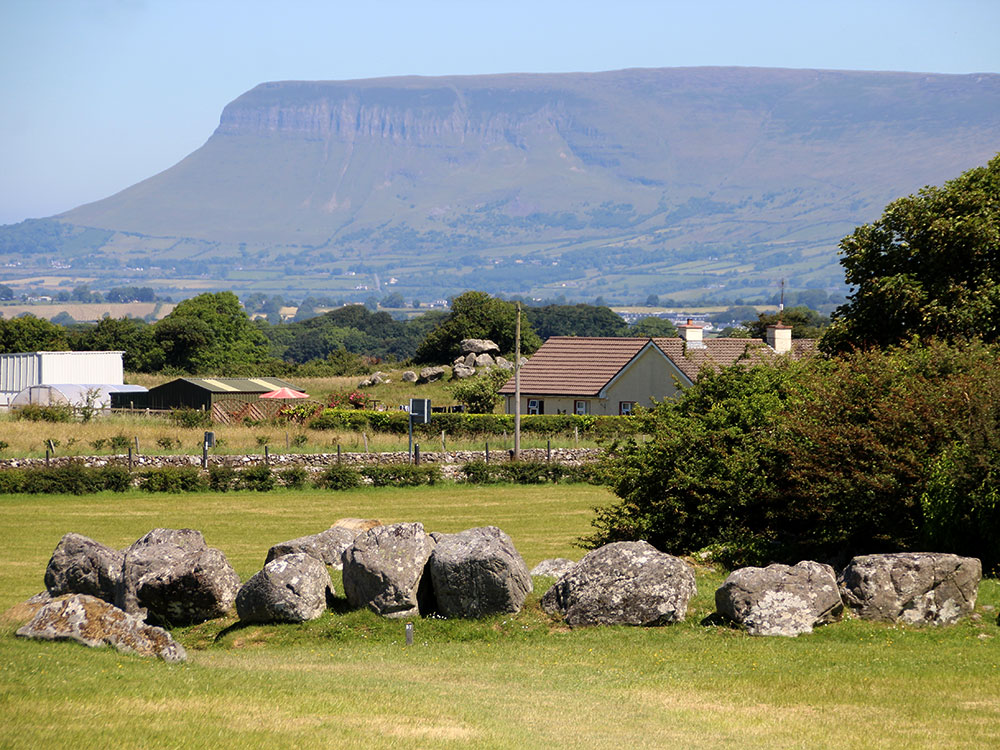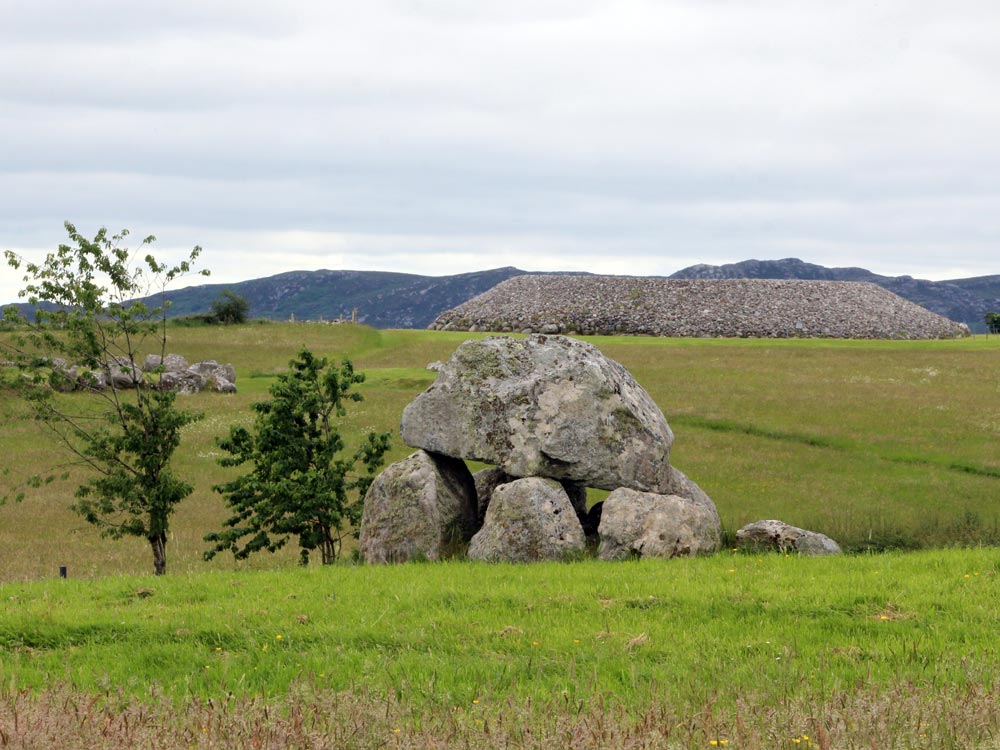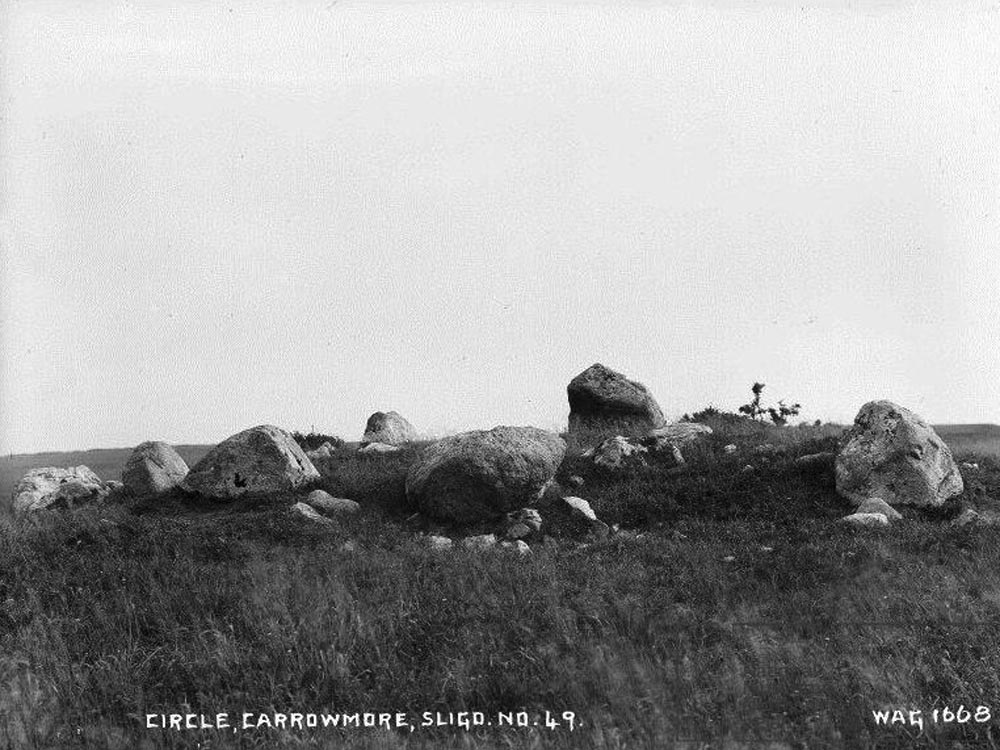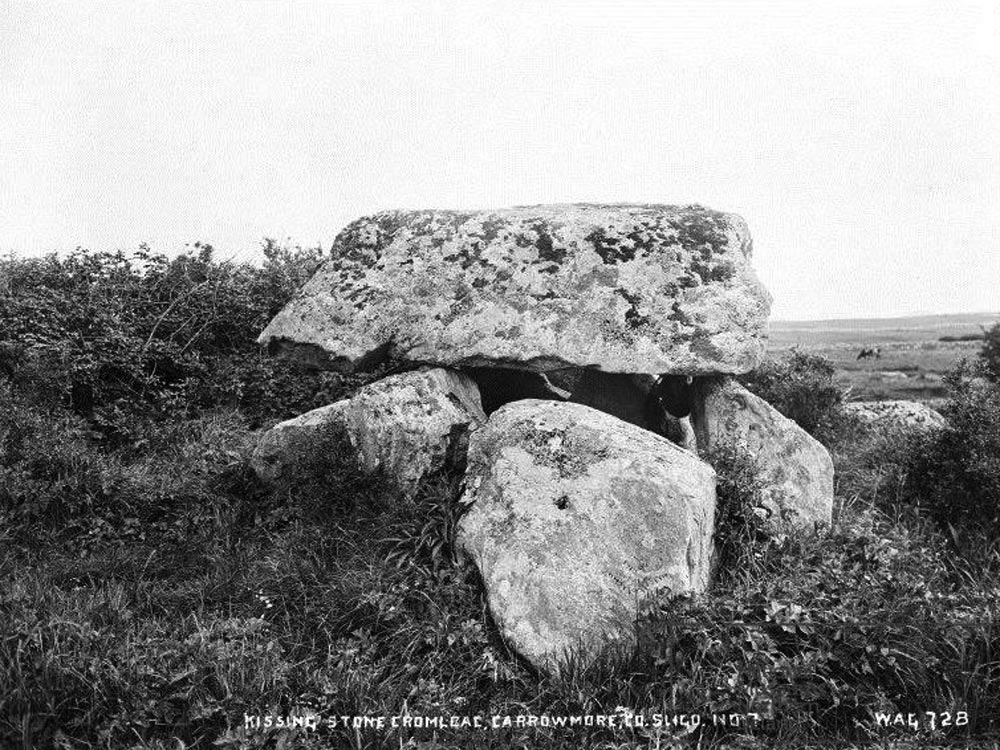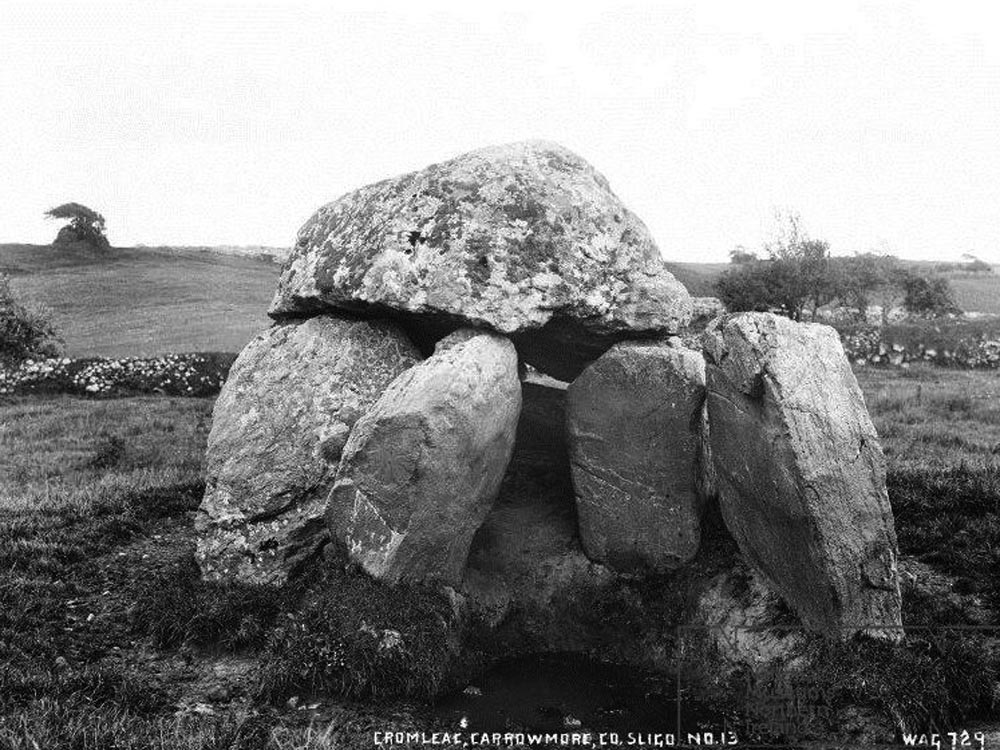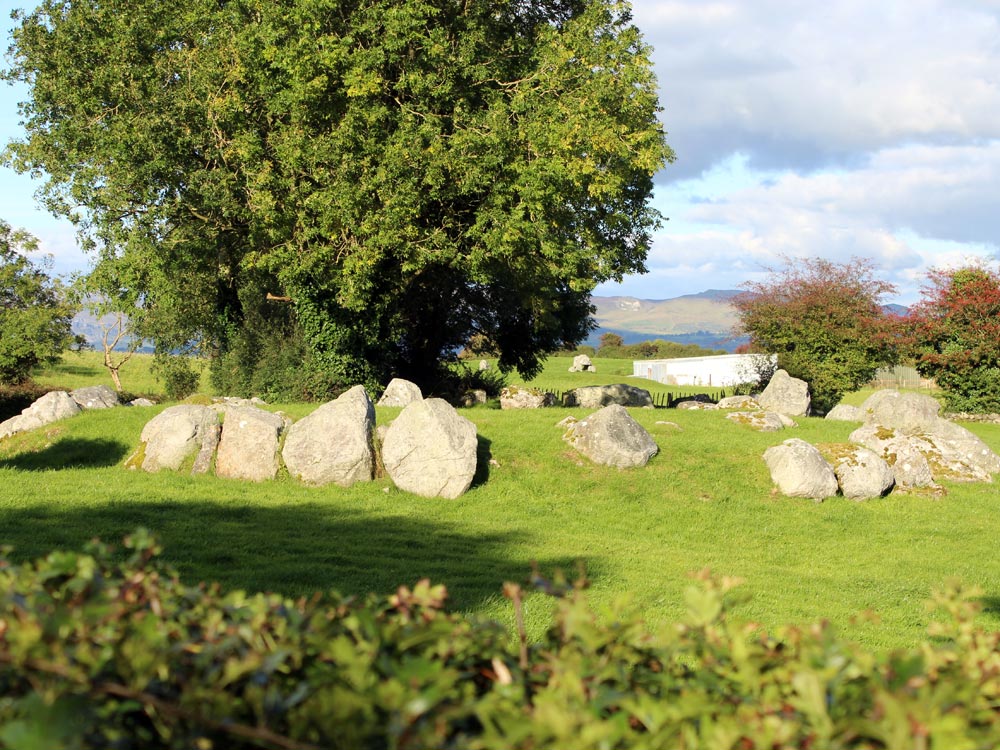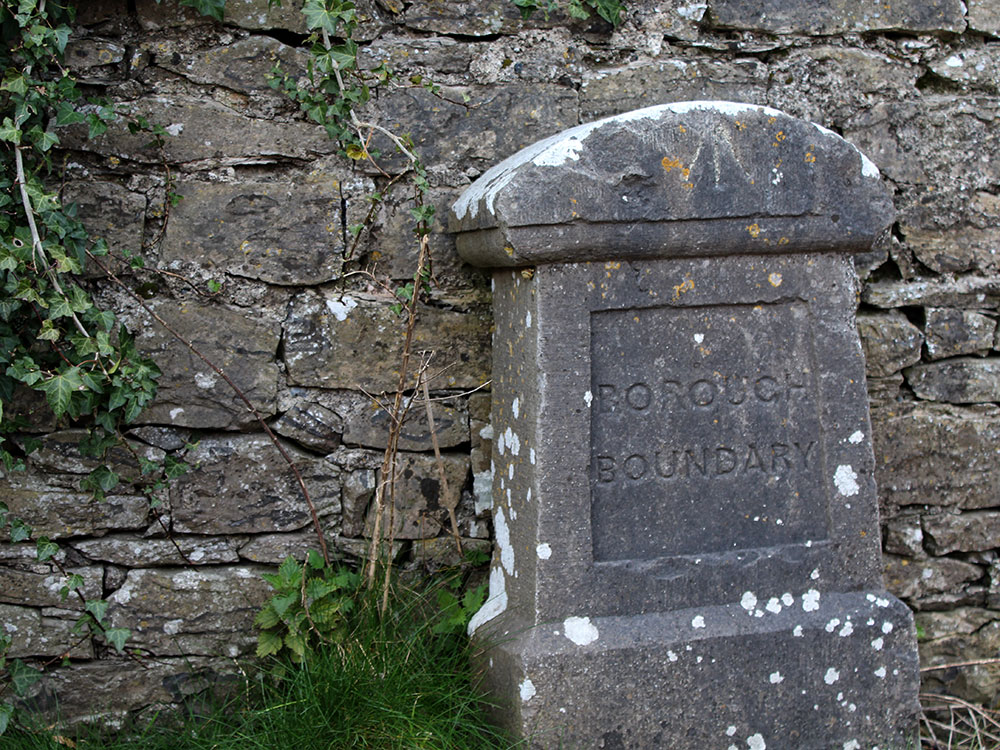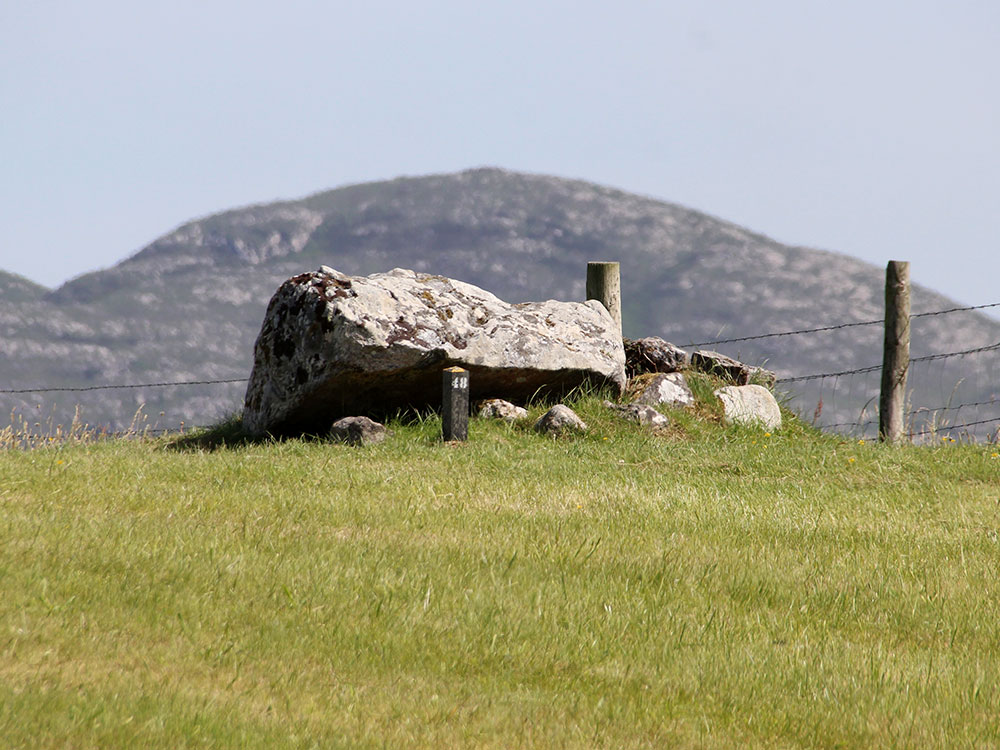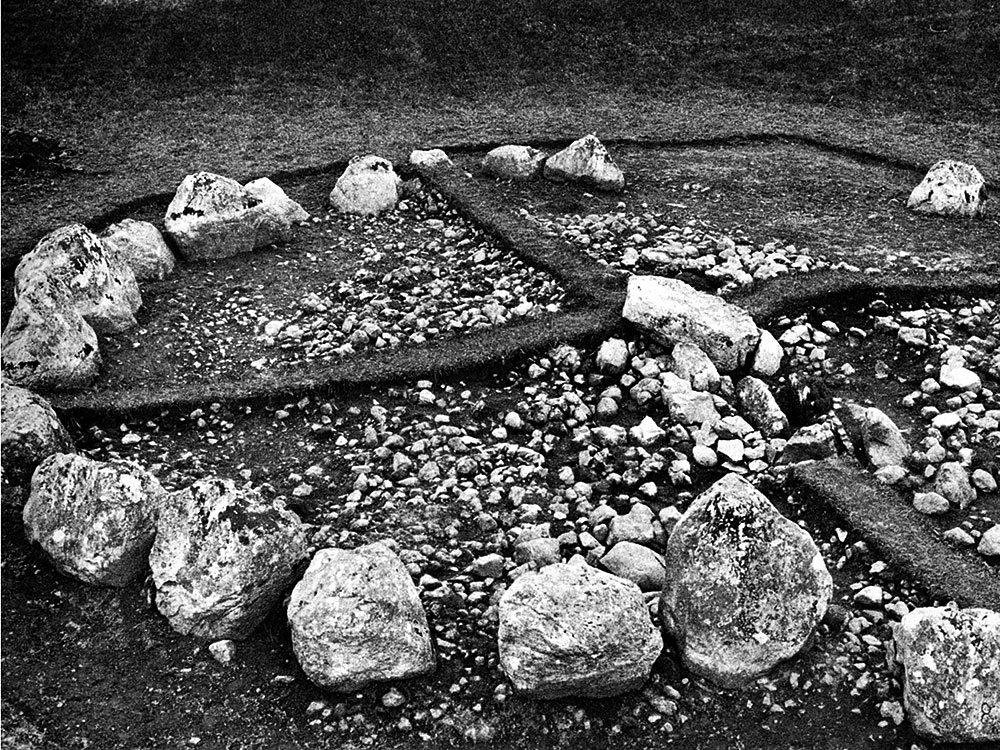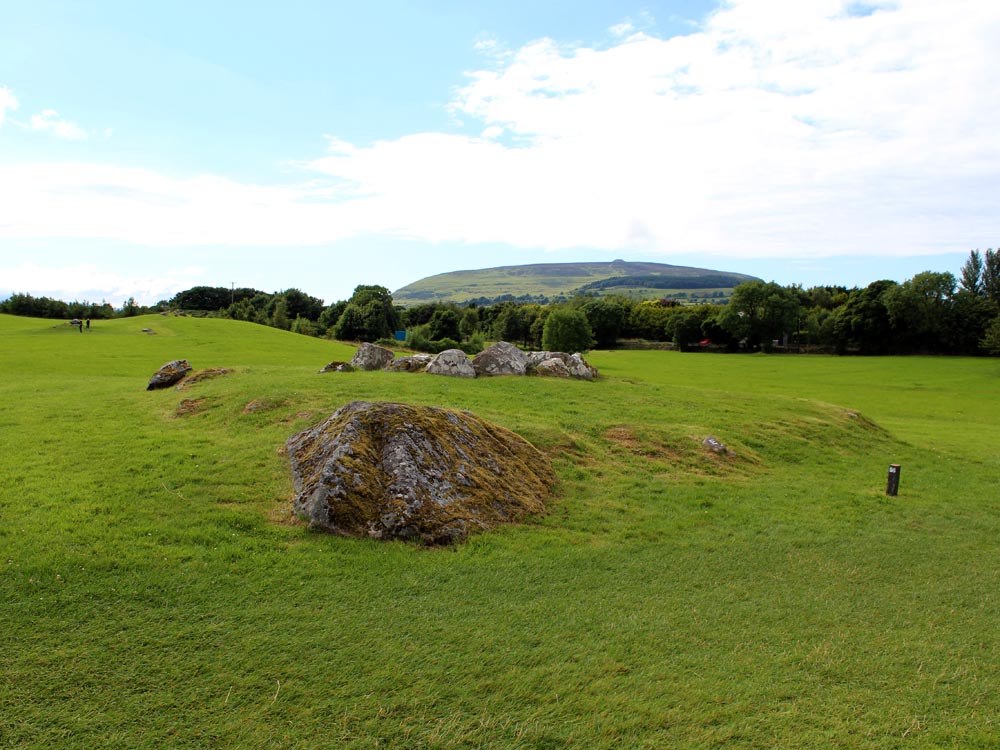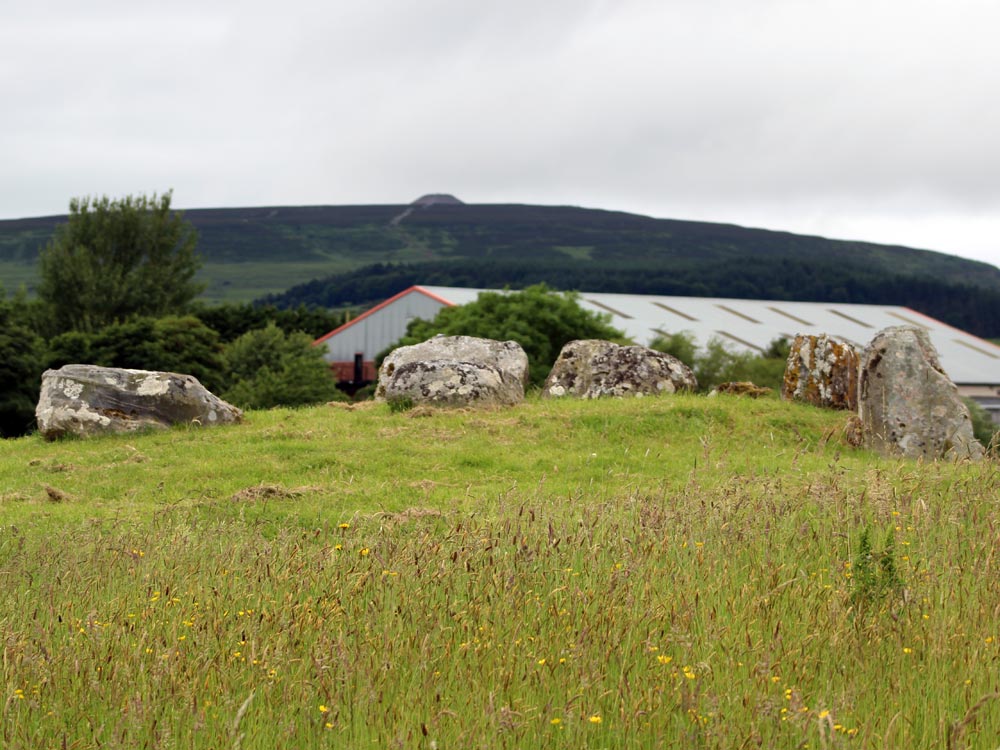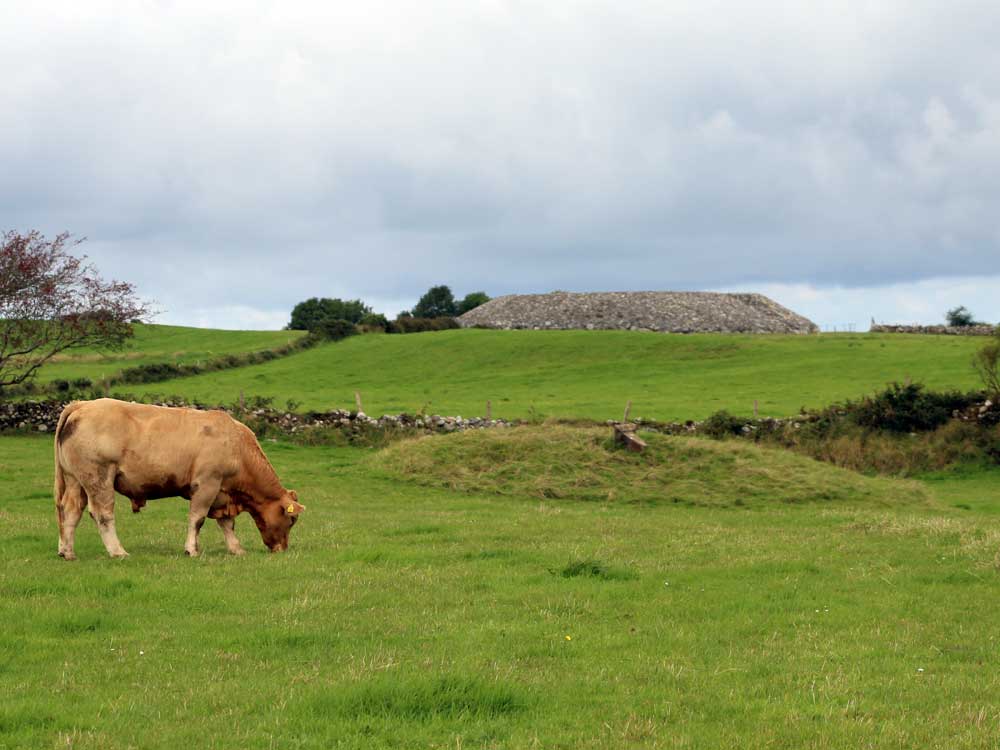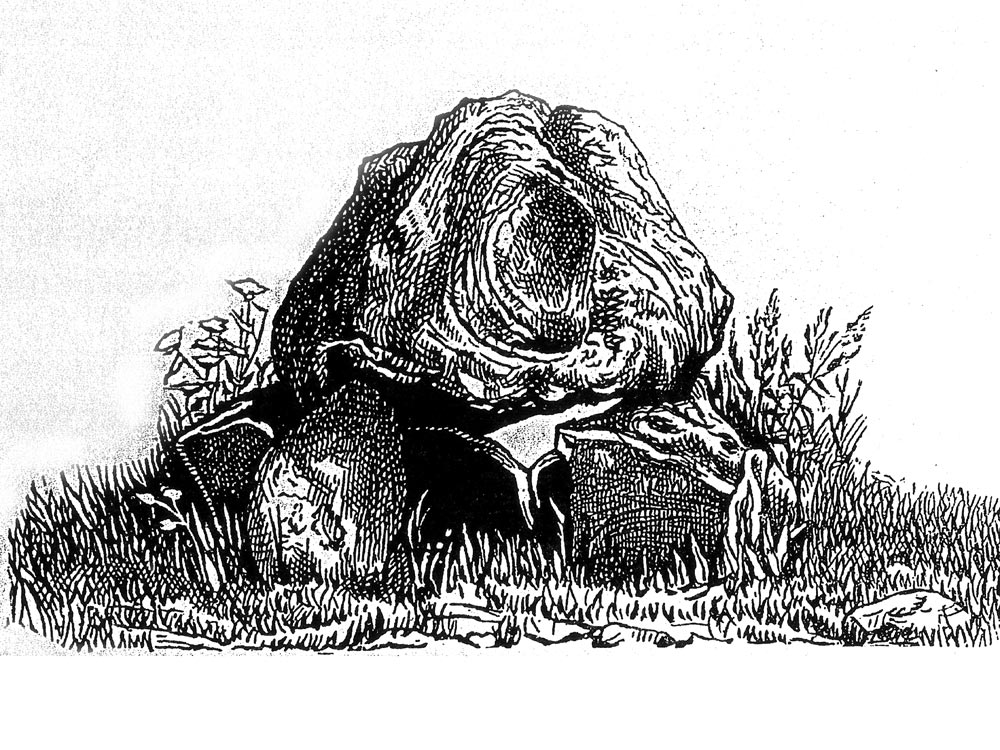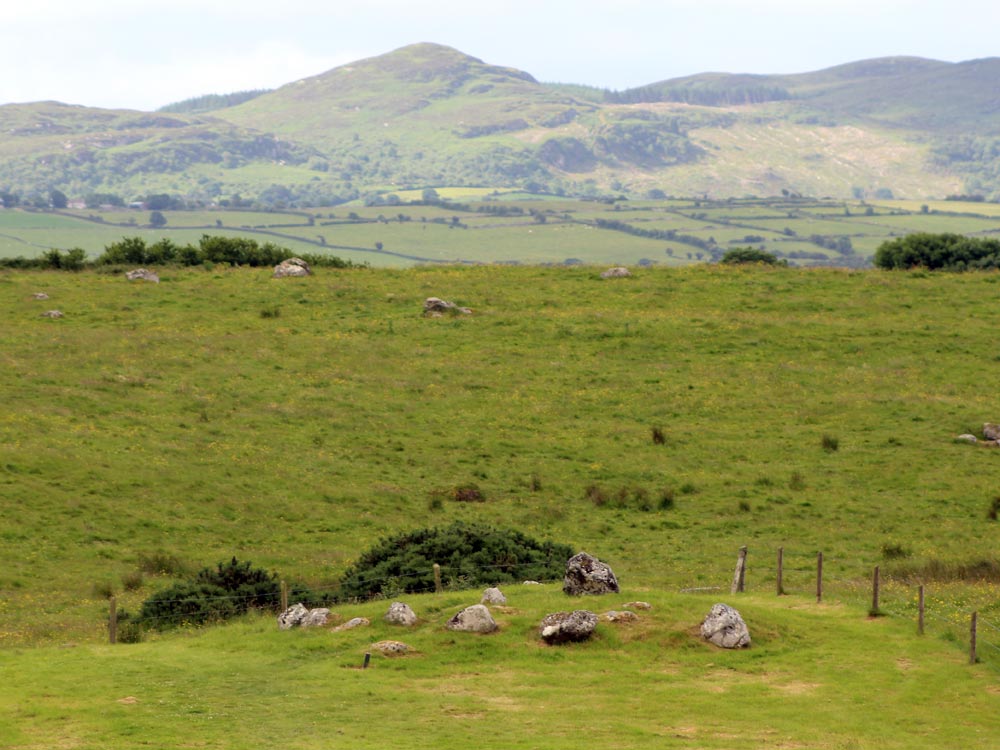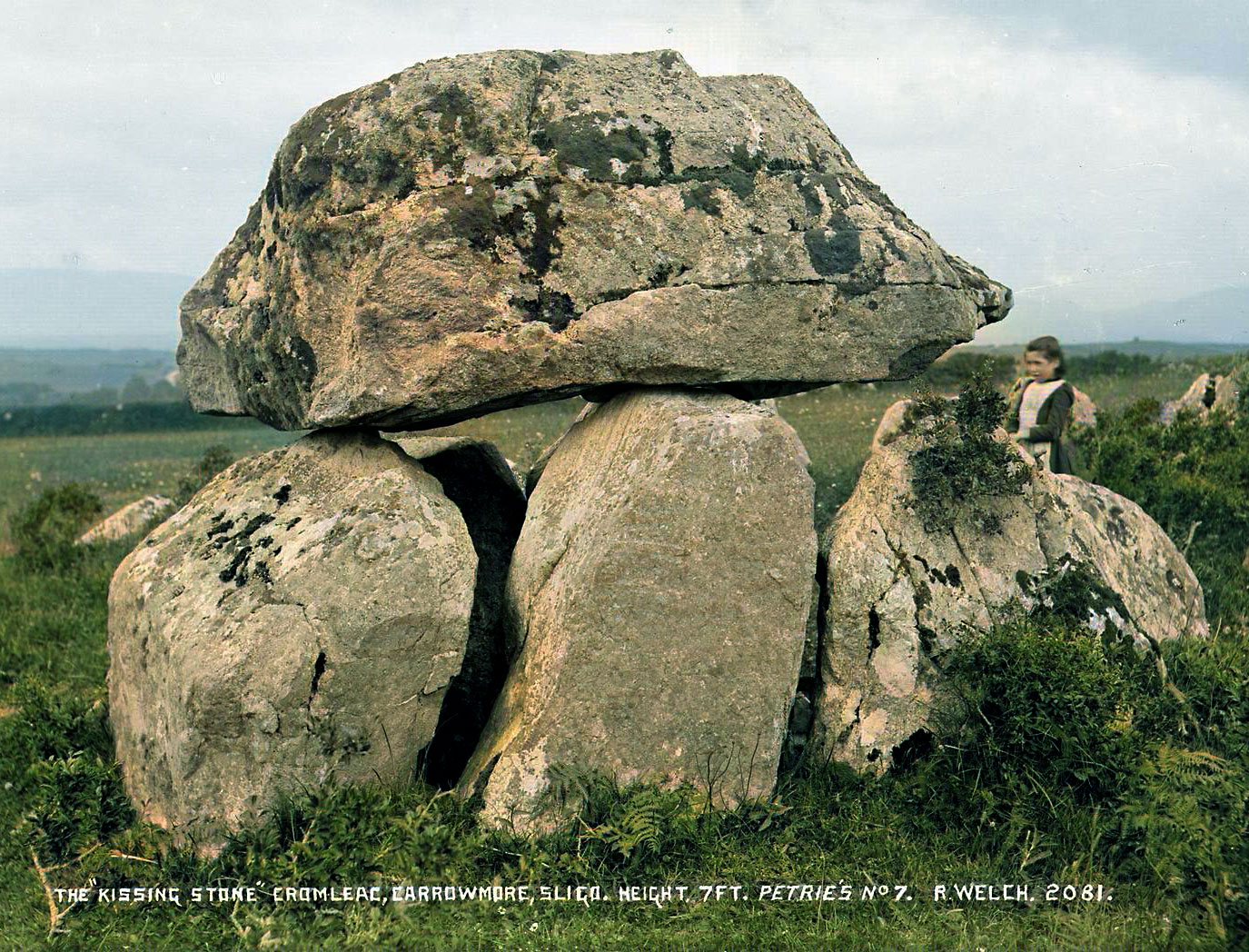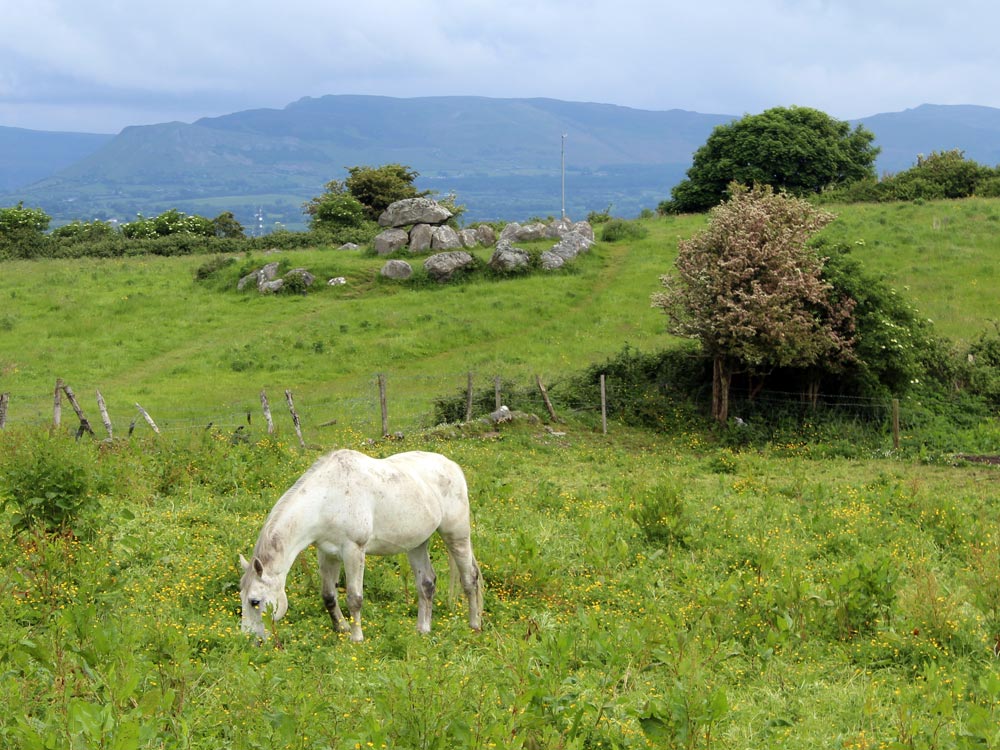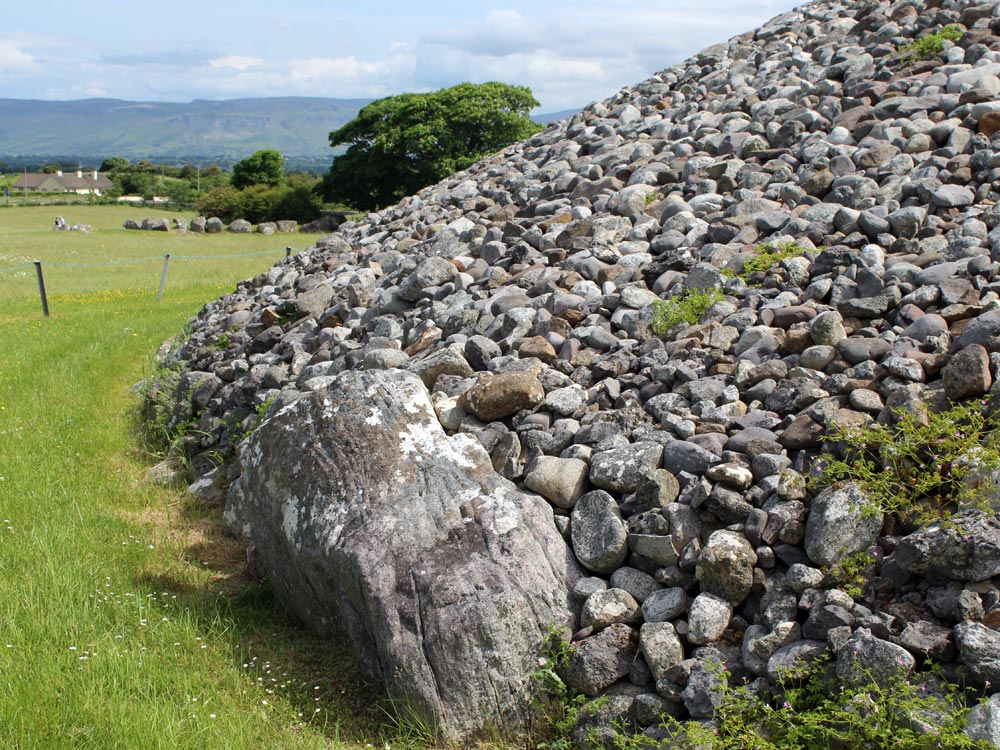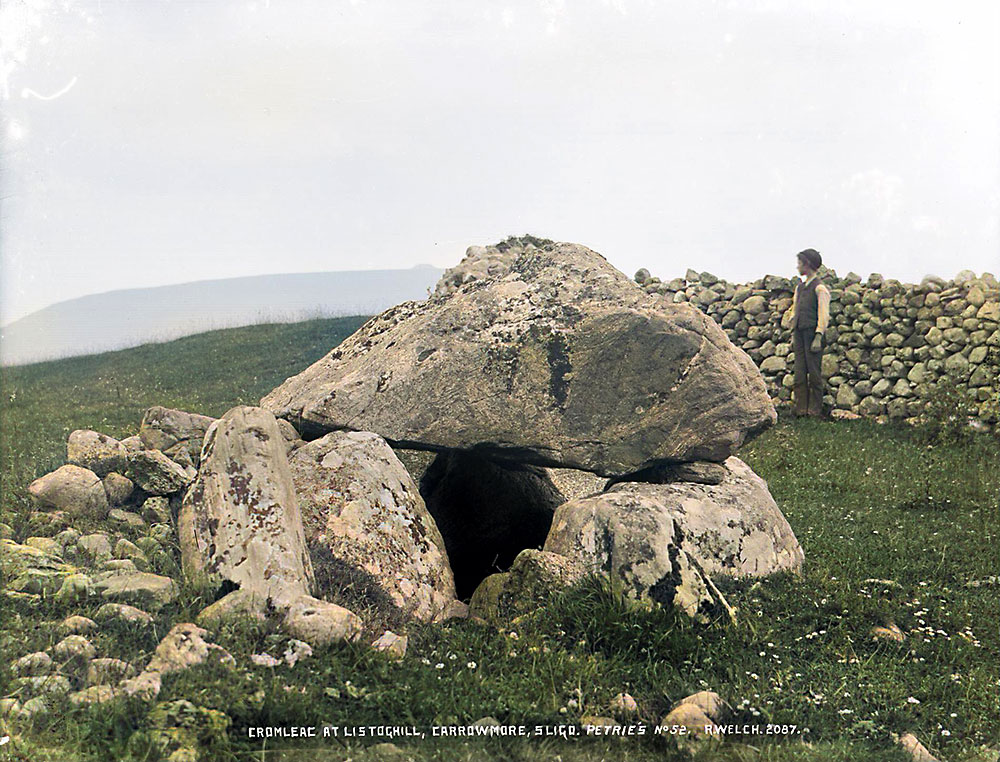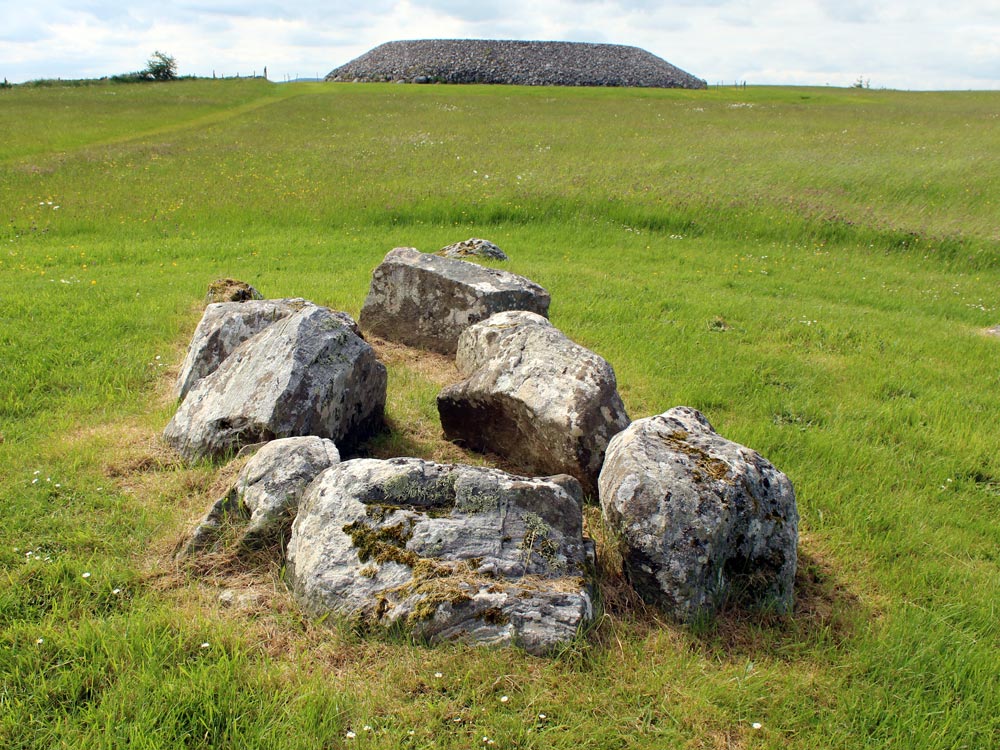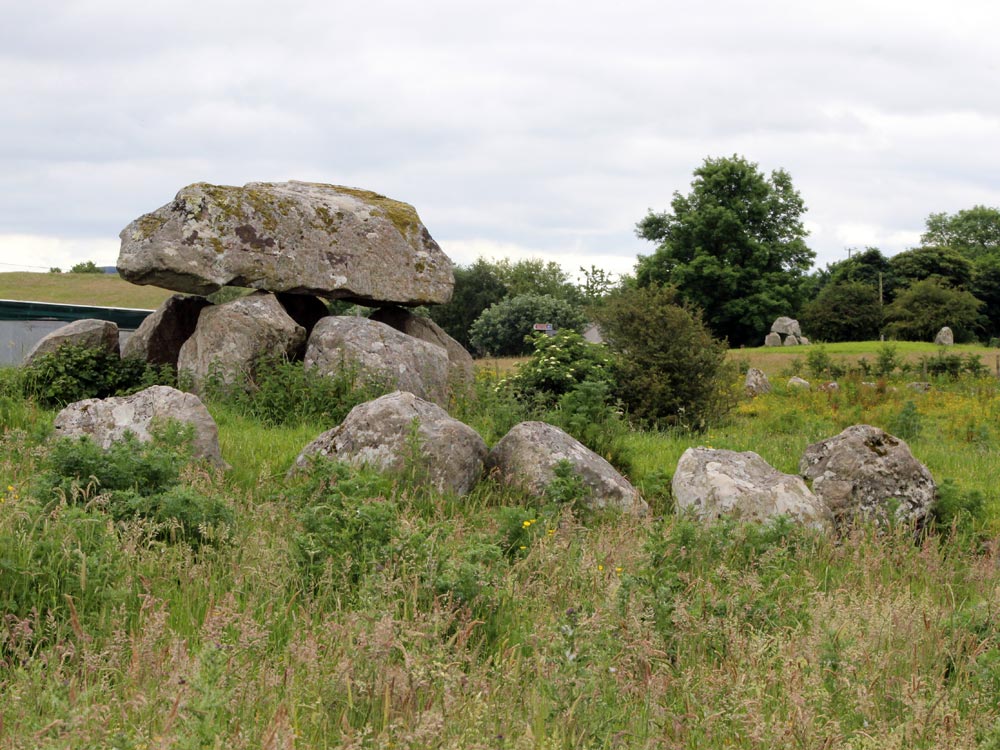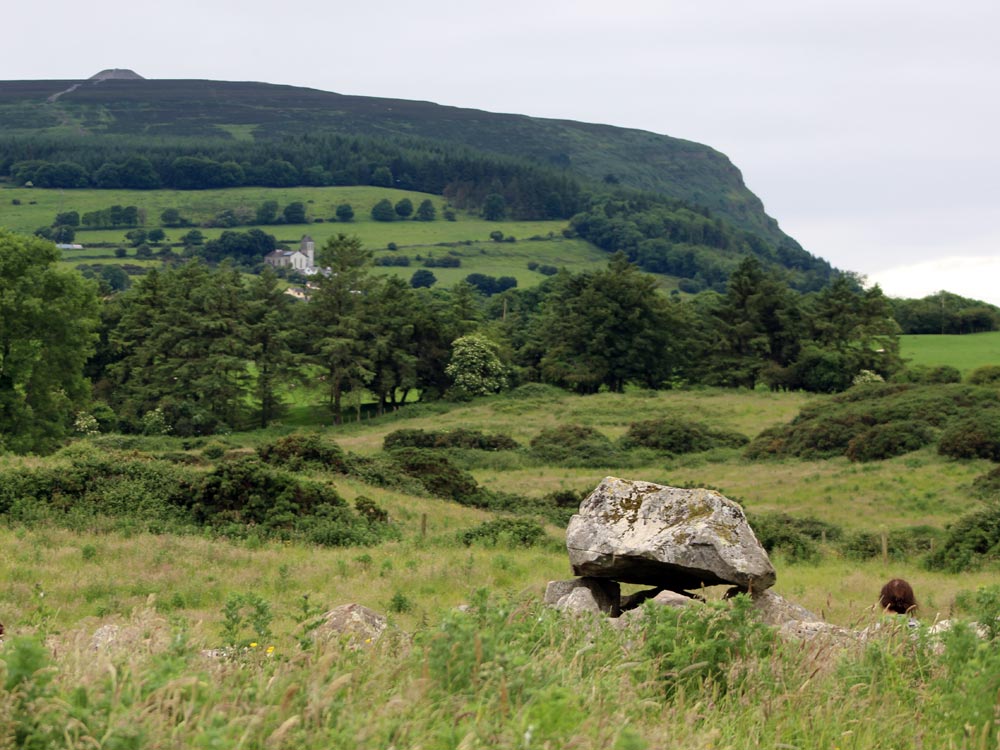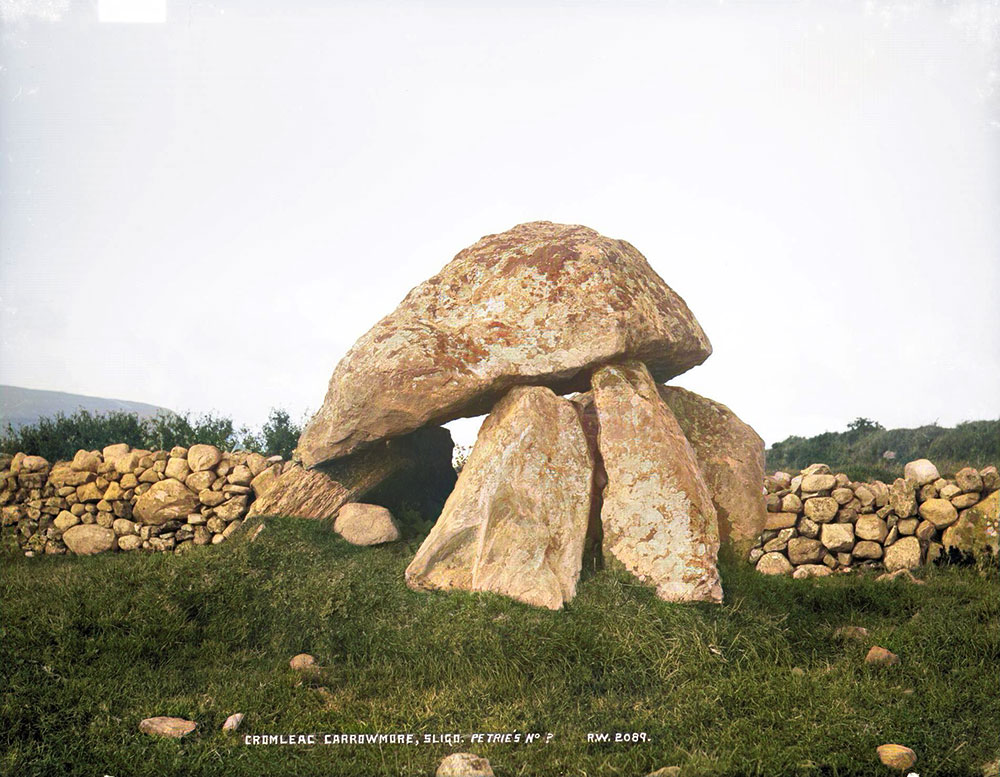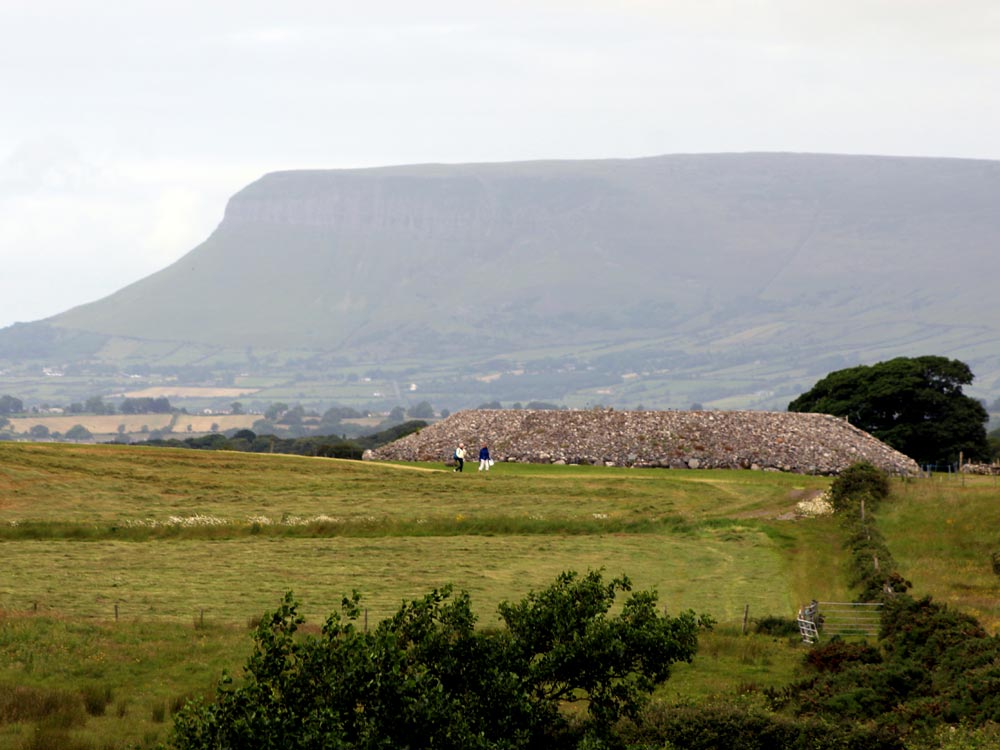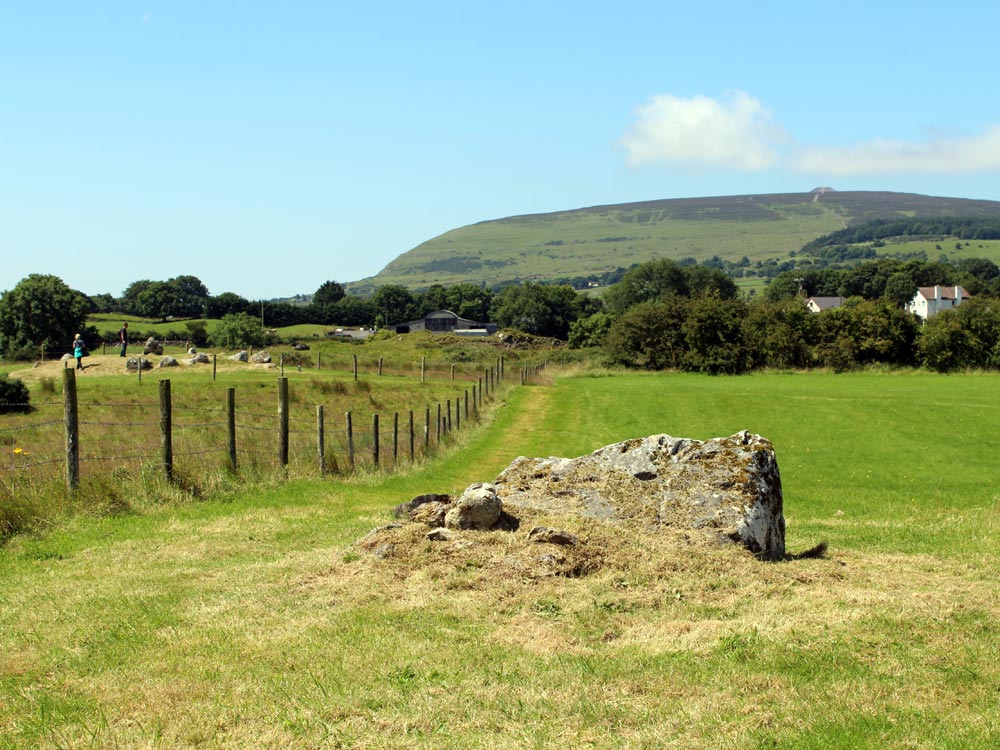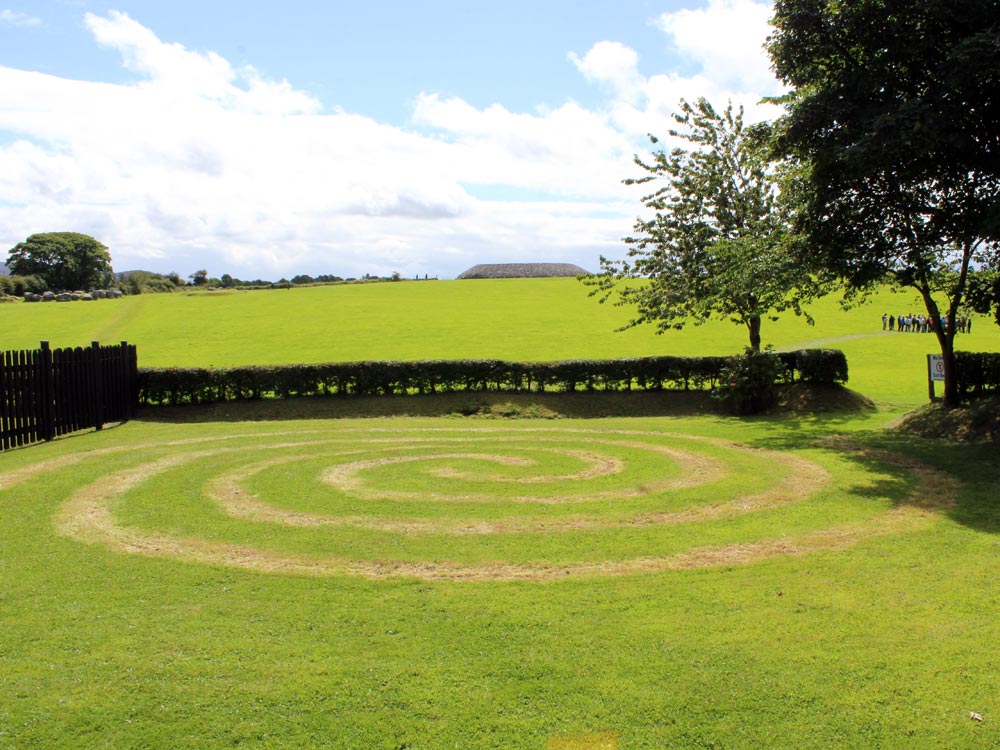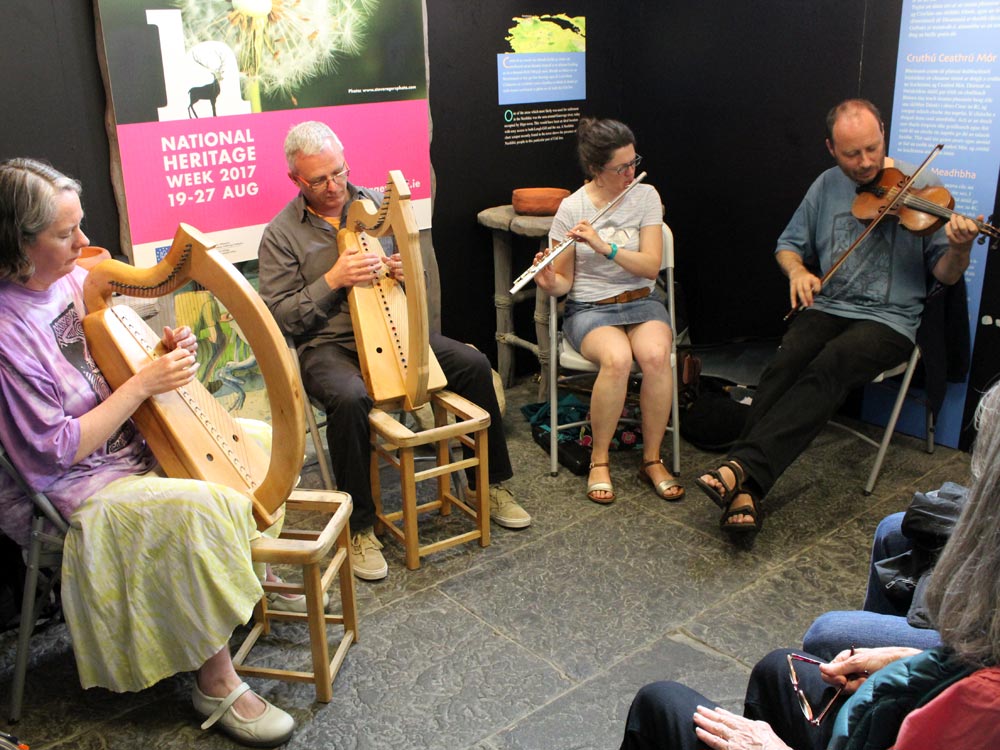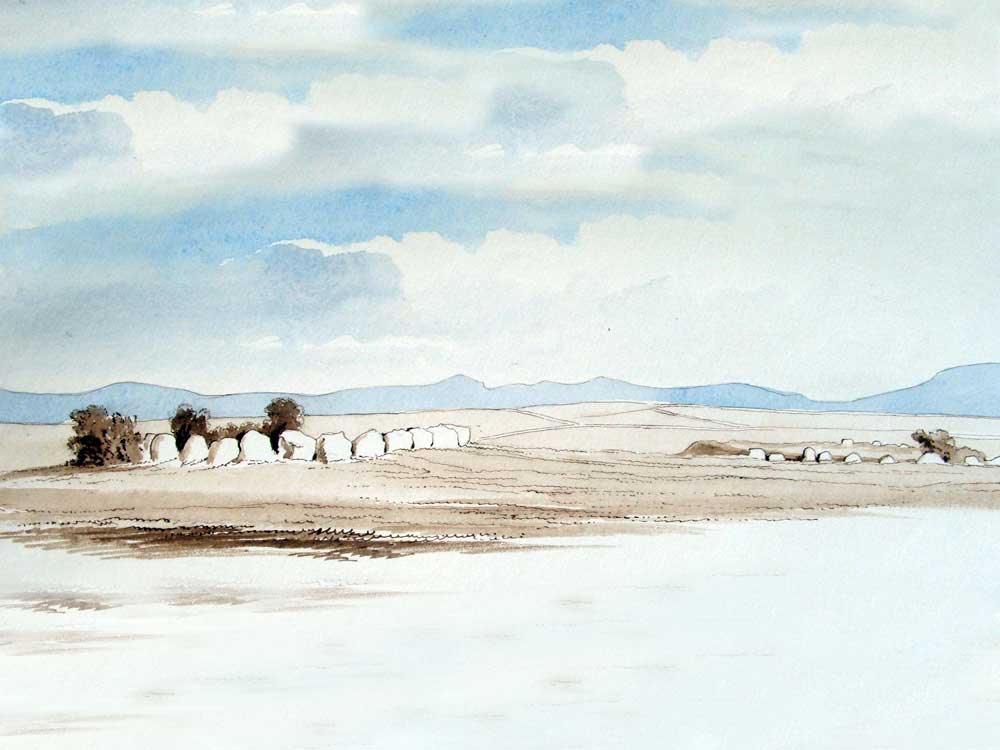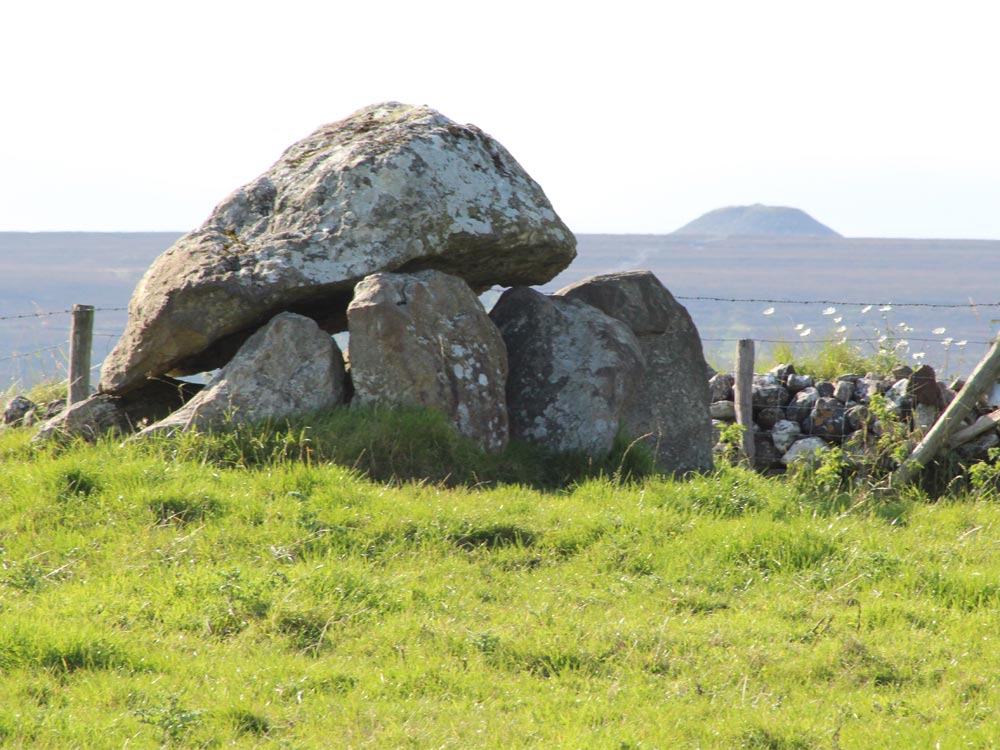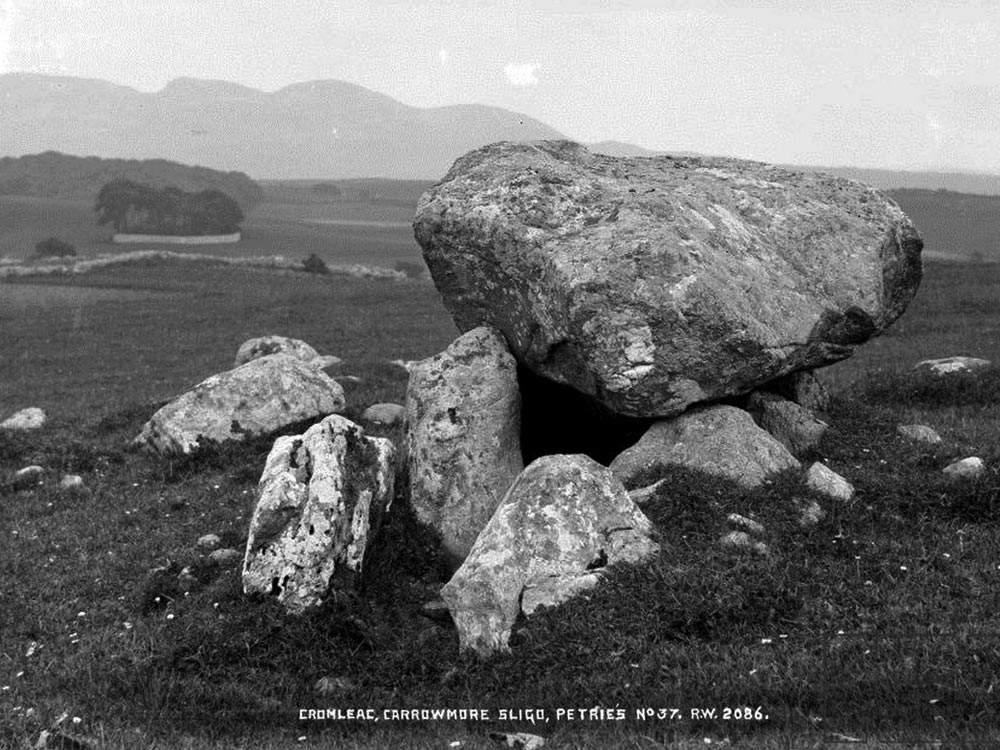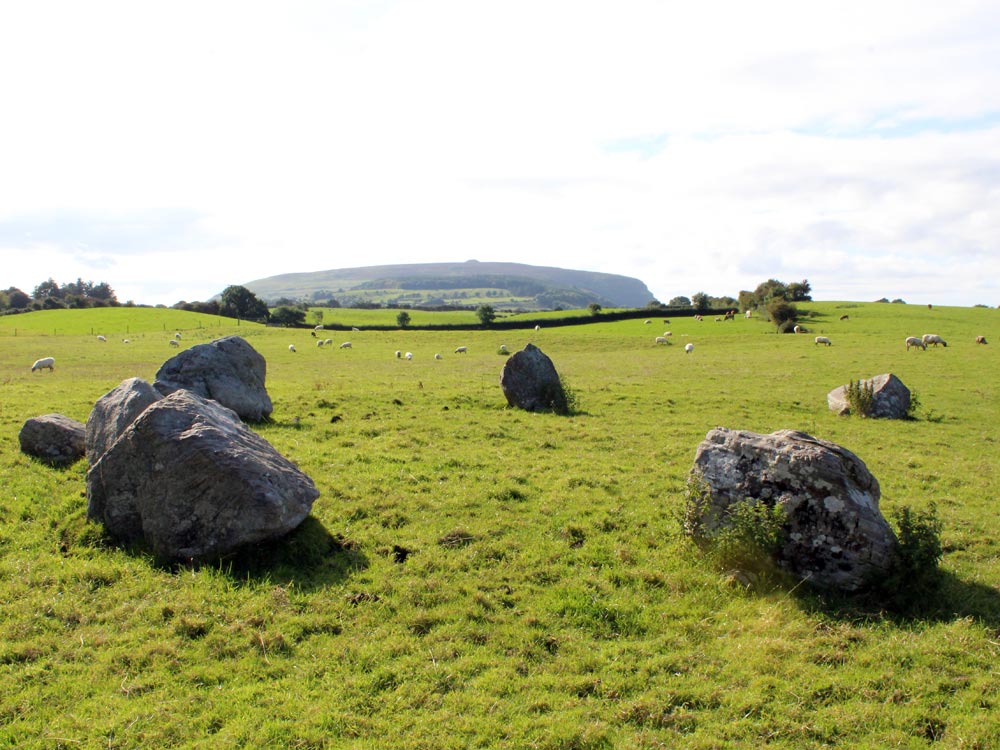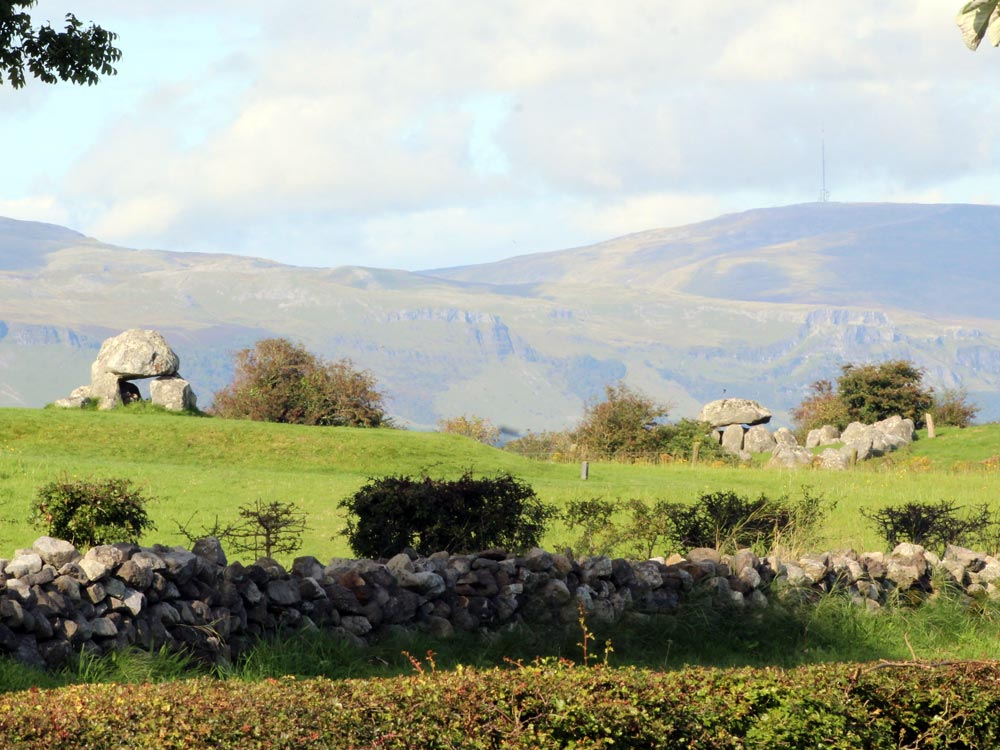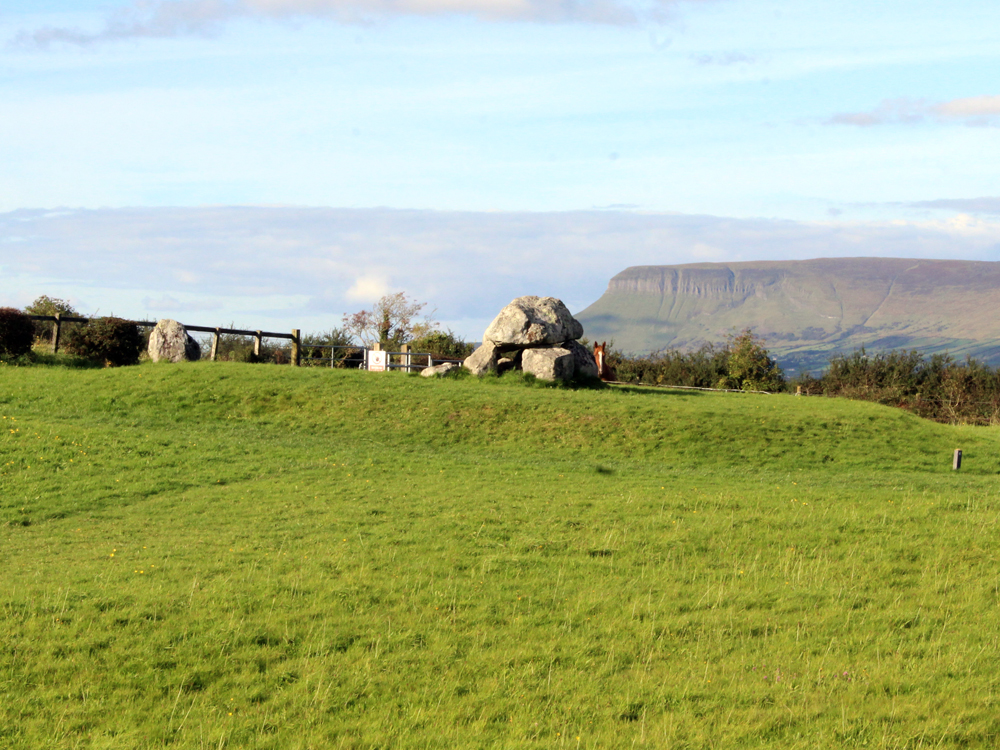 A slideshow of the monuments at Carrowmore.
Carrowmore is located at the heart of the Cuil Irra peninsula, a spit of land bounded by water on three sides. Ballisodare Bay lies to the south, the Atlantic ocean to the west and Sligo Bay to the north. Lough Gill is to the east beyond Carns Hill, connected to the sea by the short shelly Sligo river, the Garavogue.
The stunning cairn topped mountain of Knocknarea is 4 km to the west of Carrowmore, while the smaller, but equally important Carns Hill is 4 km to the east. There are more neolithic buildings on the summits of the Ox Mountains to the south.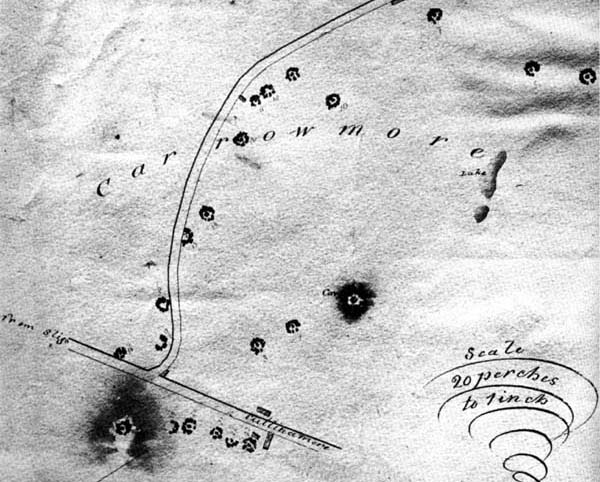 Thirty monuments remain at Carrowmore today, in varying states of preservation and completion, the most perfect being Number 7. The antiquarian George Petrie noted 65 monuments during his visit for the Ordinance Survey in 1837, but today the number is thought to be considerably lower at a probable maximum of forty circles. The sites were badly damaged in the early years of the nineteenth century by land clearance and gravel quarrying.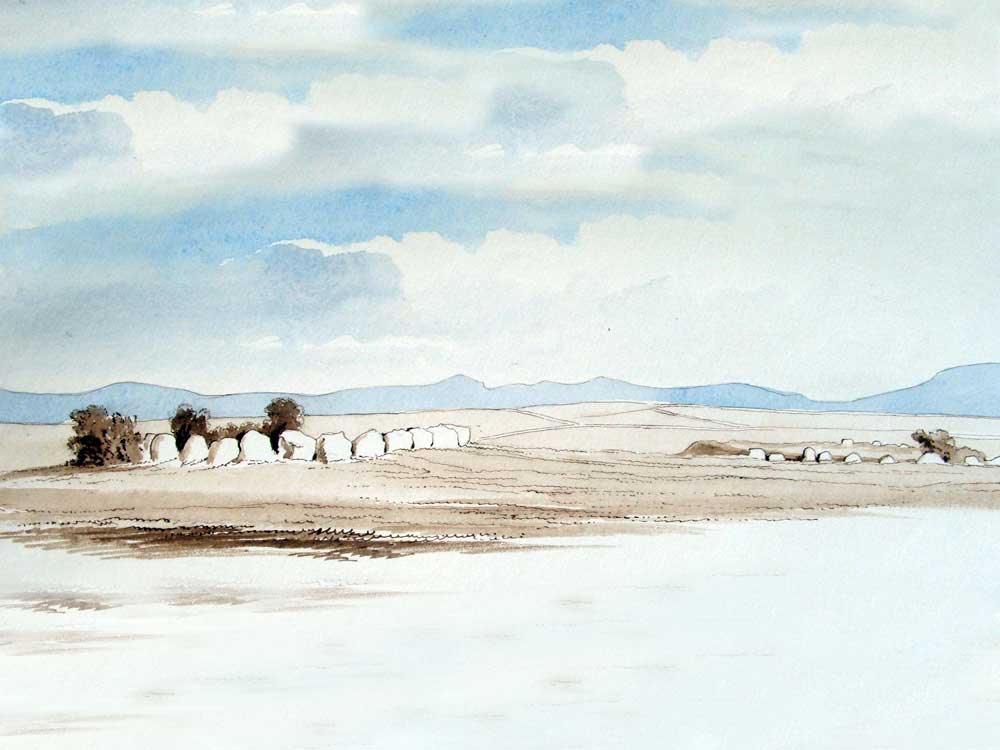 This website provides a virtual tour of the monuments at Carrowmore, with a page for each monument and its history of research. New information from ancient DNA suggests that the monuments were built and used by people who came by sea from Brittany in north-western France slightly over 6,000 years ago.
These voyagers brought the first cattle to Ireland, and existed by herding their cattle through the forested landscape. It seems that they also re-introduced the red deer to Ireland, the native species of Irish elk having become extinct after the last ice age.
Because so many of the monuments have been destroyed, the only remaining records of some circles are the comments by Petrie and Wood-Martin and the illustrations of William Wakeman.
O. P. W.
Carrowmore is managed by the Office of Public Works, and there is a small visitor centre and information display which is open from Easter to the end of October, with a cover charge.
Guided tours are provided to groups - book in advance. Carrowmore is well signposted from Sligo Town and is easy to find.
Details of opening hours and fees for 2020 can be found here.