The Fairies - Jack Vance
Fairies are halflings, like trolls, falloys, ogres and goblins, and unlike merrihews, sandestins, quists and darklings. Merrihews and sandestins both may manifest human semblance, but the occasion is one of caprice and always fugitive. Quists are always as they are, and darklings prefer only to hint of their presence.
Fairies, like the other halflings, are functionally hybrids, with varying proportions of earth-stuff. With the passage of time the proportions of earth-stuff increases, if only through the ingestion of air and water, though occasional coition of man and halfling hastens the process. As the halfling becomes 'heavy' with earth-stuff it converges towards humanity and loses some or all of its magic.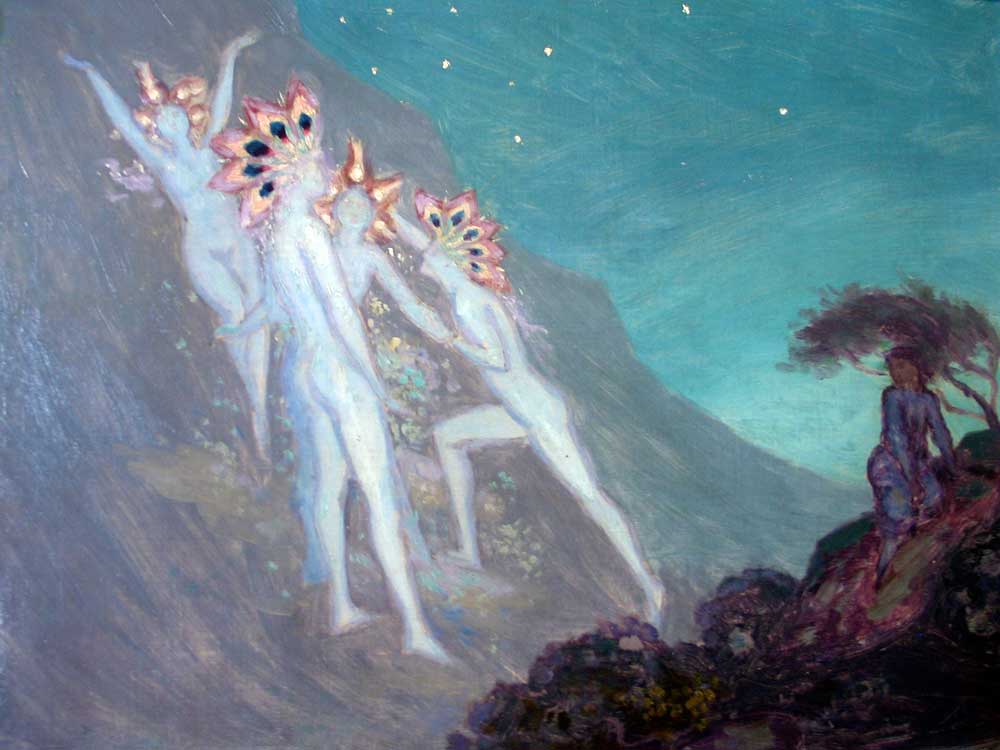 The 'heavy' fairy is abusively ejected from the shee as a boor and a lummox, to wander the countryside and eventually merge into the human community, where it lives disconsolately and only rarely exercises its fading magic. The offspring of these creatures are peculiarly sensitive to magic, and often become witches or wizards: so with all the magicians of the Elder Isles.
Slowly, slowly the halflings dwindle; the shees grow dark, and the halfling-stuff dissipates into the human race. Every person alive inherits more or less halfling-stuff from thousands of quiet infusions. In human inter-relationships the presence of this quality is a matter of general knowledge, but sensed subliminally and seldom accurately identified.