Irish megalithic art
One of the best known features of the Irish Passage Graves are the neolithic engravings, a mysterious symbolic language that ornaments many structural stones, especially in the Boyne Valley and at Loughcrew in County Meath. These engravings may be considered the earliest writing or inscription in Ireland, carved by descendants of the first colonizing farmers who landed in County Sligo around 4,150 BC.
It is now accepted that the early farmers migrated to Sligo from Brittany, an area with a long tradition of monument building with megalithic art found at sites such as Gavrinis, Kercado and La Table des Marchands.
Carrowmore
A number of early carvings have been found in the western sites of Carrowmore and Carrowkeel. Art was noticed at Listoghil, the central monument at Carrowmore, by tour guide Michael Roberts, which was subsequently published by Patricia Curren Mulligan. The engraving consists of three joined arcs or 'rainbows' carved on the right edge of the huge capstone. To the right of the arcs there is a double ring with a dot at the center.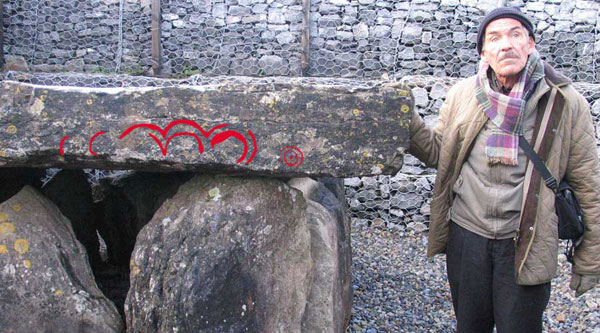 Because the carving is on weathered limestone, it is difficult to see with the naked eye; however, it can be viewed at noon during the summer months when the sun is directly overhead. This monument, dated to around 3,600 BC, has an astronomical alignment towards the sunrises and moon rises over the peaks of the Ballygawley Mountains six kilometers to the southeast. The modern reconstruction has restricted the view to a few days in late October and early February.
The sunken megalithic chamber at Cloverhill, 500 meters east of Carrowmore, was discovered during extensive ploughing in 1830. Great excitement ensued when several of the chamber stones were found to be covered with engravings, and George Petrie used the discovery
'to connect the period of the erection of this remarkable group of monuments with those of the same class in other parts of Ireland, and particularly with those of the great pagan sepulchres on the banks of the Boyne'
Modern researchers believe that the carvings at Cloverhill belong to the late Bronze age Iron age and are probably contemporary with the carving found within the chamber of Listoghil, which was carved with an iron chisel.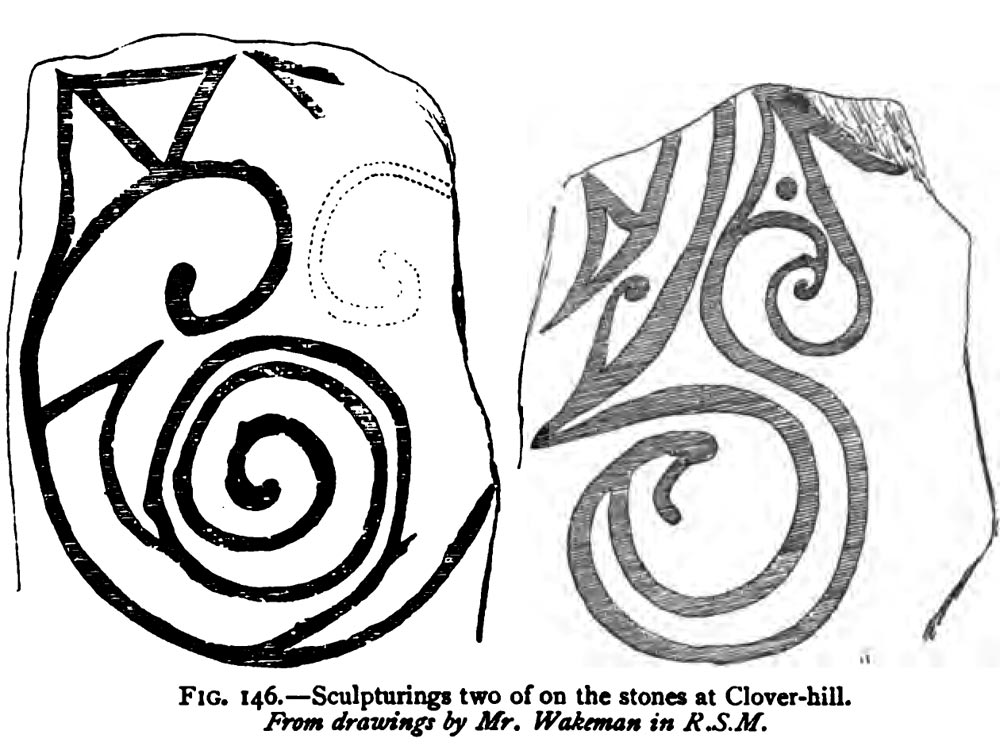 Heapstown and Carrowkeel
Two more examples of megalithic art were discovered in recent years, one on a kerbstone at Heapstown, the huge unopened cairn at Lough Arrow, the other in the chamber of Cairn B at Carrowkeel.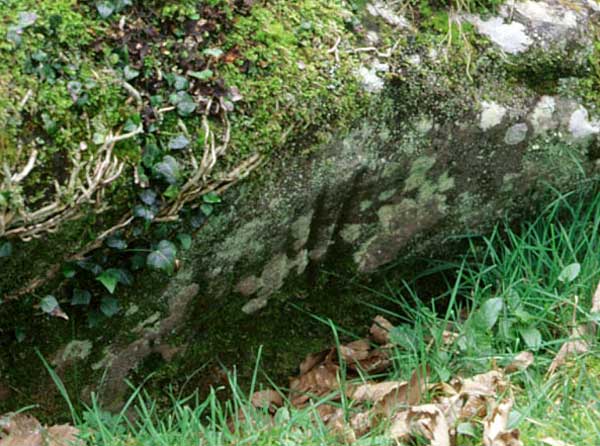 The discovery of megalithic art at Heapstown, made by the author in the late 1990's was not surprising, as there were rumours of a stone bearing art having been removed from the cairn during quarrying. In some versions the stone was carved with ogham, a script much later than the megalithic art, and stood at the summit of the great cairn.