Tobernalt
A beautiful and tranquil spot at the south foot of Carns Hill. Tobernalt is an ancient well, in use long before the first Christian bell was sounded in Ireland. The spring rises from under the cliff at Carns Hill - hence the name - Tober an Alt means the Well of the Cliff. It is a powerful and fast-flowing spring, and it's water is said to have cures for both eyesight and madness. Perhaps for this last cure, people with handicaps and disabilities were taken here and washed in the waters in the past. The origins of the 'madness' cure probably has something to do with Maeve the Goddess, whose name means 'The Intoxicating One'.
Tobernalt is a fine example of continious use of a site since most ancient times. People began building monuments in this area 6,000 years ago, and the two massive cairns on Cairns Hill are probably at least 5,200 years old. The spring flows into Lough Gill nearby, and the neoltihic people would certainly have recognised and used the site, springs having been held as sacred since earliest times.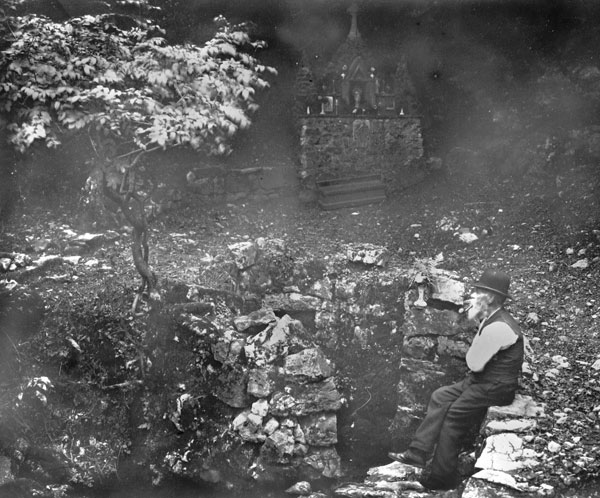 The well was the site of Penal masses, when the Catholic religion was outlawed in Ireland in the 1700's. People used gather at hidden, out of the way locations to celebrate mass, which was outlawed and punishable by death. Catholic priests were hunted down and killed during the penal times. There is a penal alter and cross at the site. The original cross is kept at Cregg House.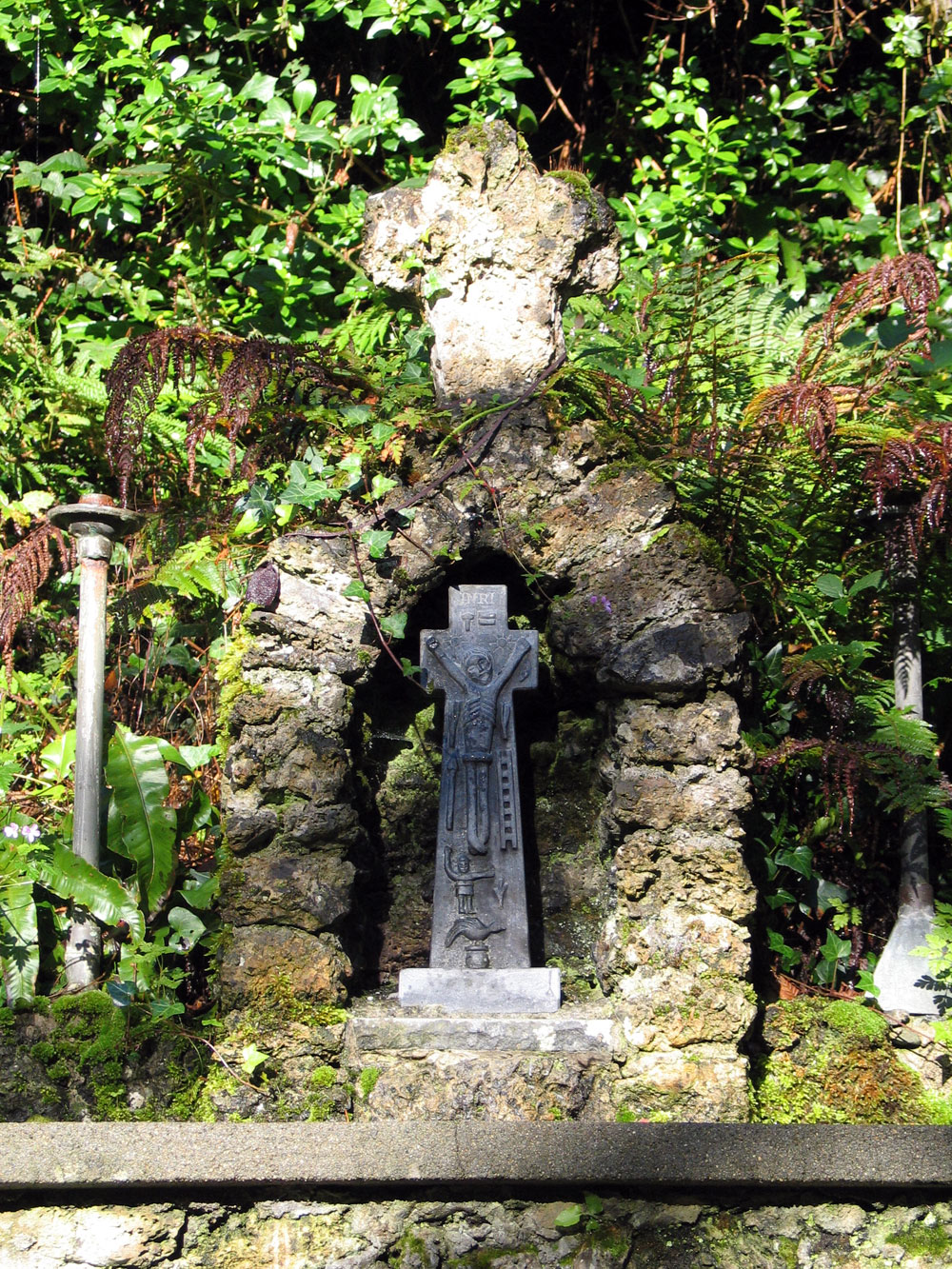 Tobernalt also has prayer tree, which seems to move around over time. Prayer trees belong to an ancient Indo-european custom, where tying a piece of cloth or a ribbon to a sacred tree releases the doners prayer. The tree at Tobernalt is much used, and covered with all sorts of offerings.