The Giant's Griddle
The Easkey river valley in the west of County Sligo, between the northern slopes of the Ox Mountains and the sea, had a large number of megalithic monuments, at least 15 sites according to the Megalithic survey. Several are destroyed and many are in a poor state of repair, lost amid the bogs on the northern foothills of the Ox Mountains, but several fine examples remain and there are sure to be many neotlithic features such as walls and hutsites under the bog.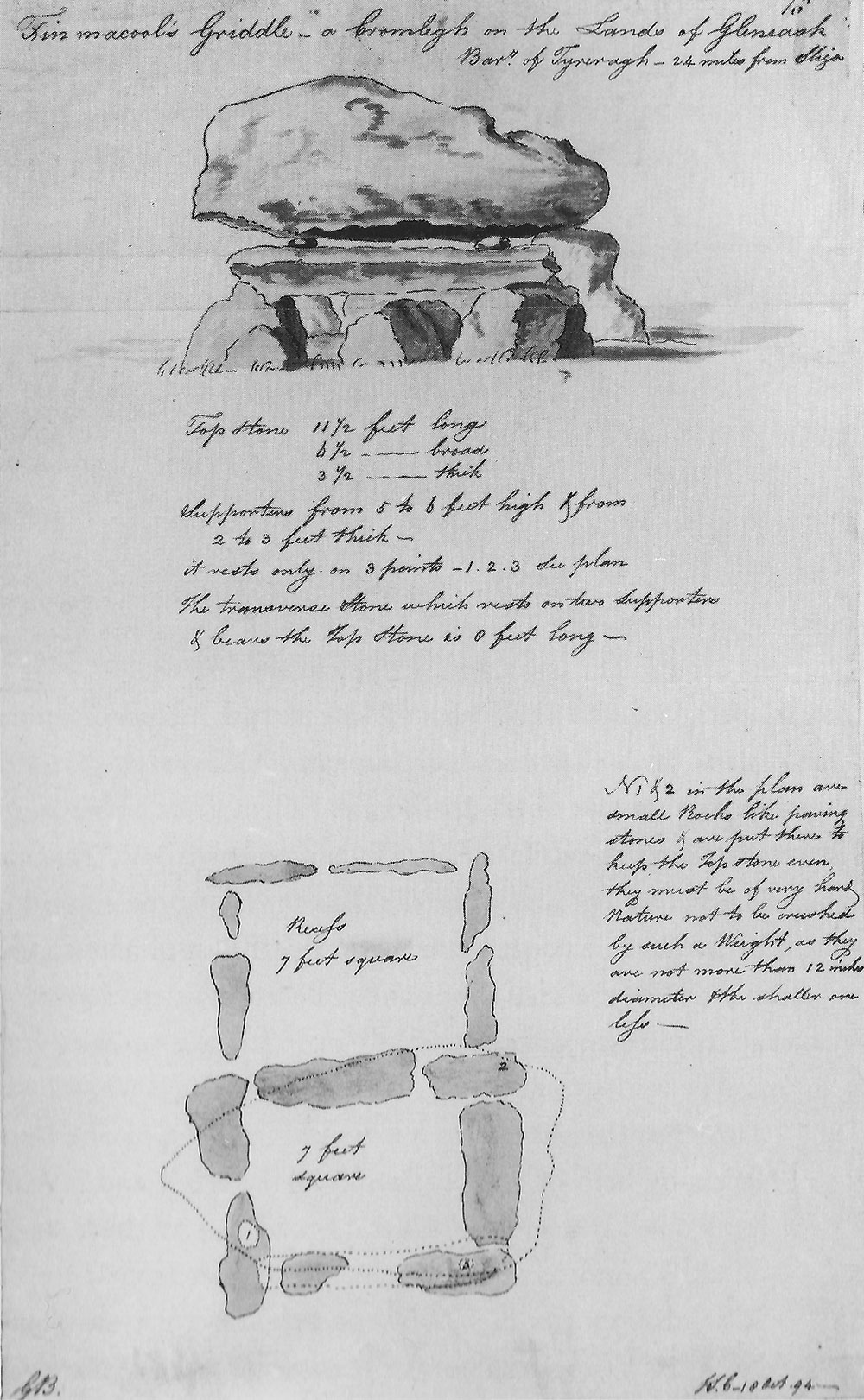 Many of these court cairns and dolmens are known as giants griddles or Griddlestones, and the giants were Fionn MacCumhail and the Fianna. The griddles were said to have been the cooking sites of the Fianna, who used to roam the countryside, hunting and camping as they patrolled Ireland There are many myths about Fionn all over Ireland.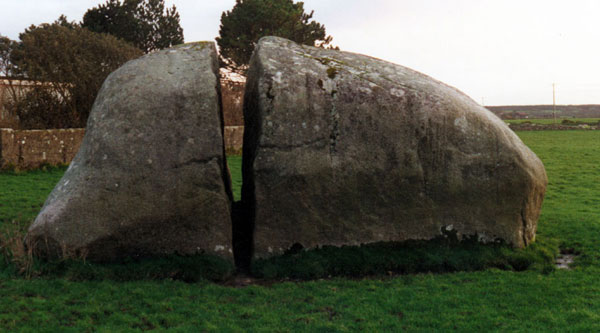 Fionn's Stone is a large boulder in a field near Easkey. The rock is a huge chunk of gneiss, 6 meters long by 2.5 meters high, that was carried north from the Ox Mountains by the retreating glaciers, the great winter cailleach of Sligeach, at the end of the last ice age. Traditionally large and unusual stones are linked to a hero, or saint, and this said to have been cast here by Fionn Mac Cumhal from the summits of the Ox Mountains during a giants stone-throwing competition.