Cairn U
Cairn U is the first monument many people see at Loughcrew, as you pass it on the way into the fenced off enclosure on the way to the summit. The monument is quite close to the edge of Cairn T and the wonderful Hag's Chair. Cairn U measures 13 meters in diameter, with a ring of 16 kerbstones, most of which are standing upright like jagged old teeth.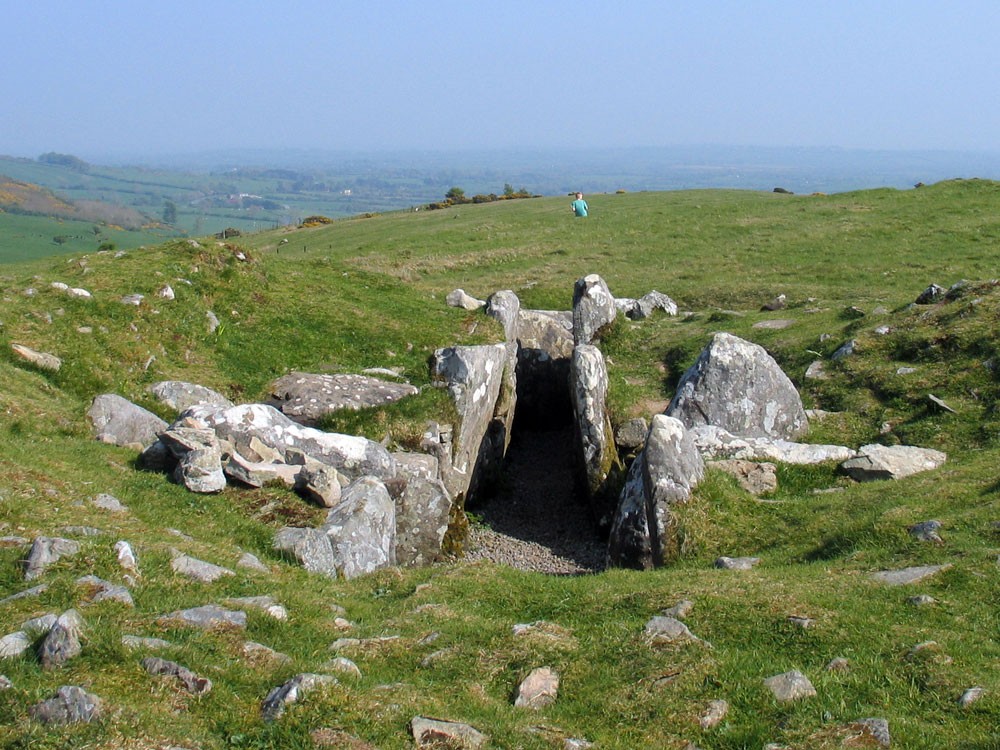 The cairn, which is about 1.5 meters high survive to the level of the orthostats. The passage and chamber are almost 7 meters long, and there are 13 engraved stones, which includes the two wonderful engraved panels illustrated below.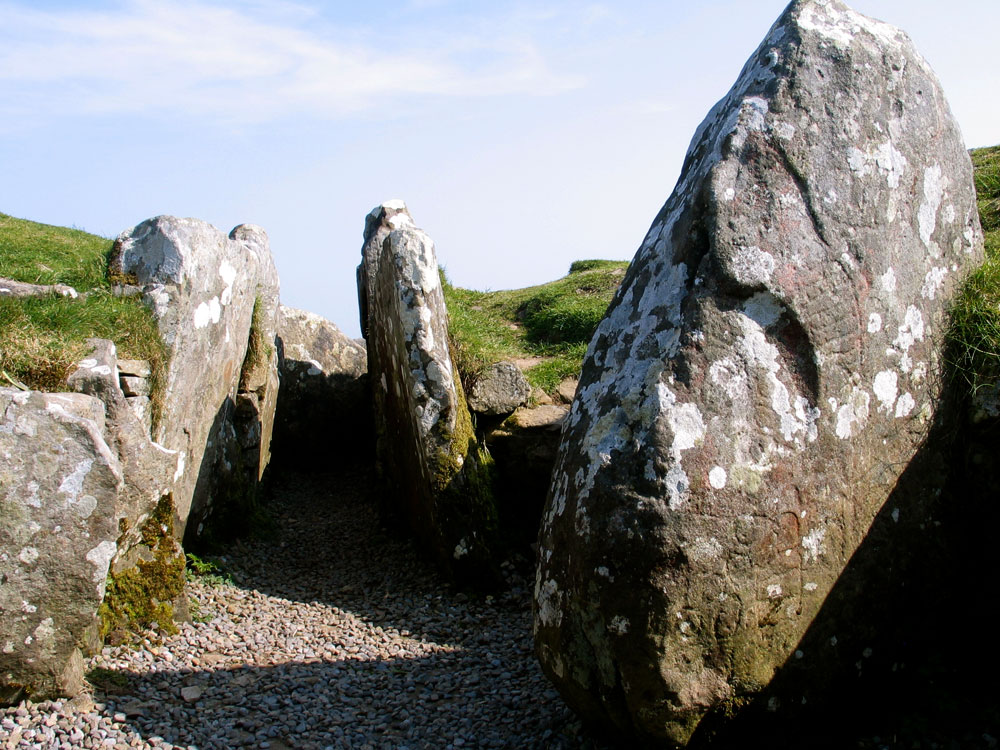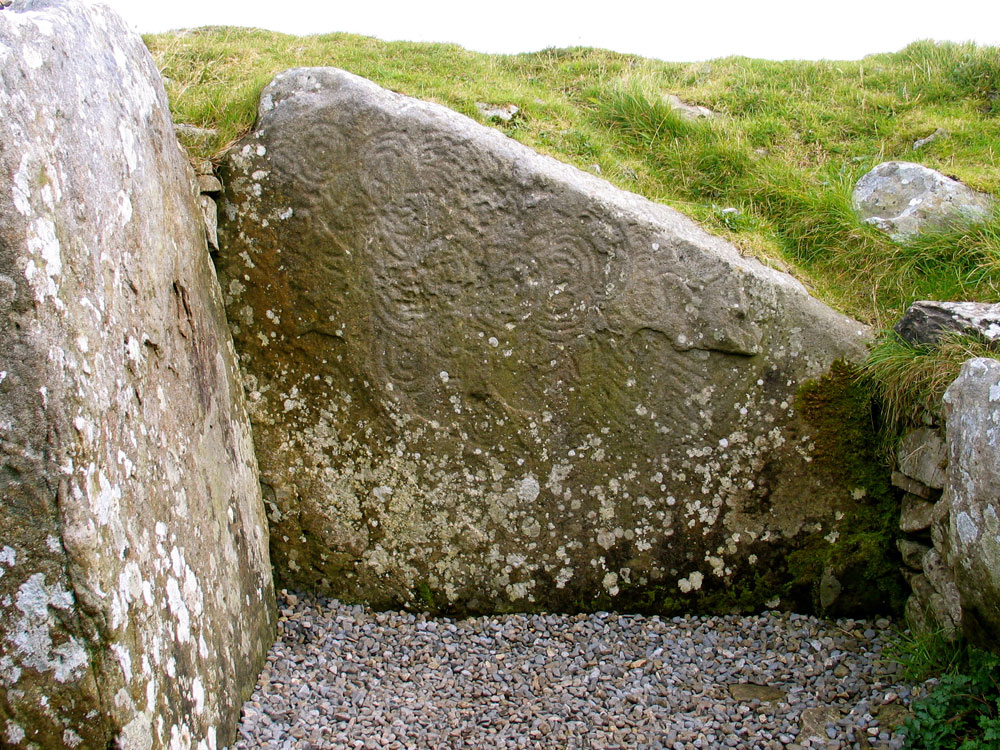 The roof of the passage and chamber are missing, probably quarried away during the years before 1840, when much land in Ireland changed hands, and many field and boundary walls were built.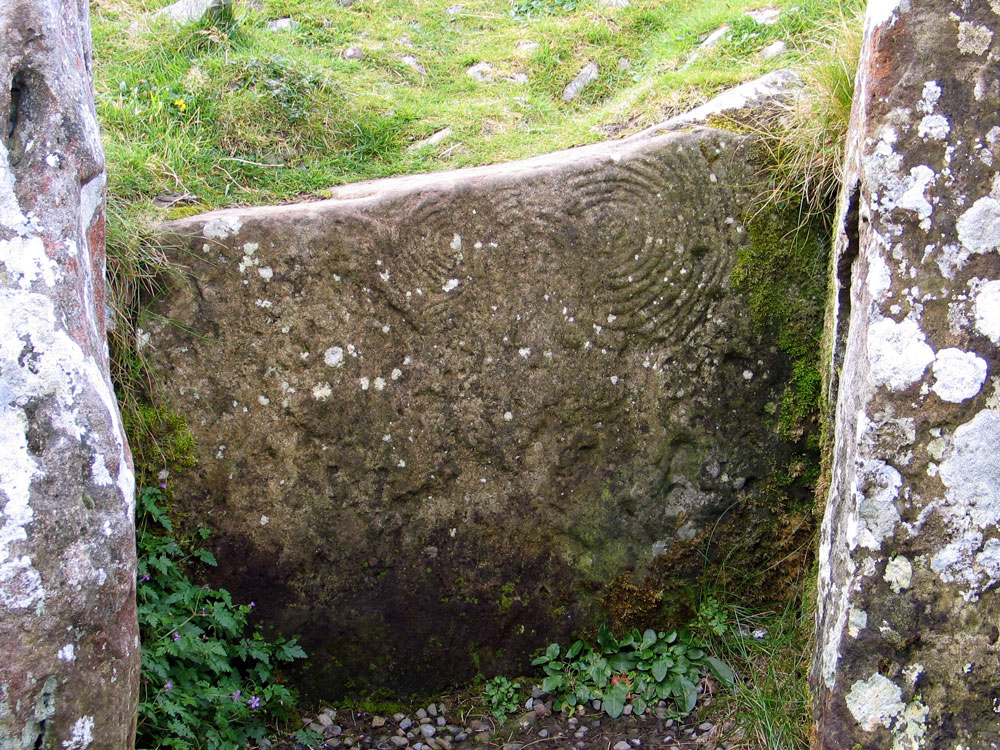 The chamber is a double cruciform with a larger right-hand recess. The left-hand recess is divided by a slab, and some think that the right hand side may have been similar, with the stall stone now missing. You have to cross a high sill stone to get into the passage. The orientation is roughly the same as Cairn L, towards the November and Febuary cross-quarter day sunrises.