Loughcrew - history of research
The monuments at Loughcrew probably date to about 3,200 B.C., but like so many ancient structures, may prove to be built upon an older sacred space. The hills were probably known since mesolithic times, when clans of hunter gathers roamed the land.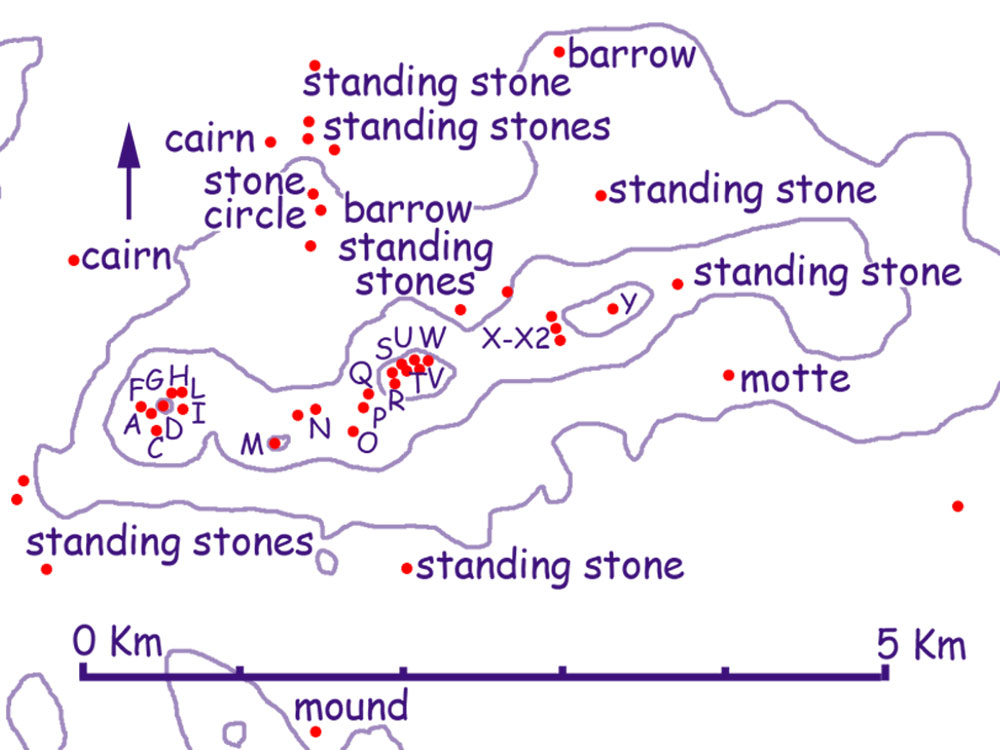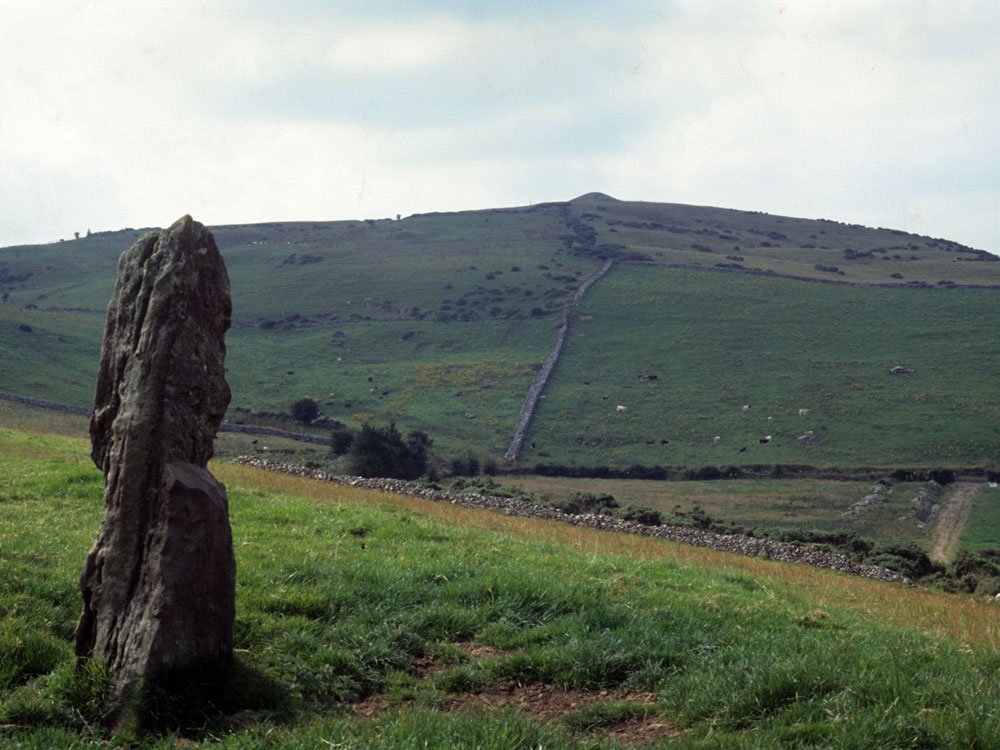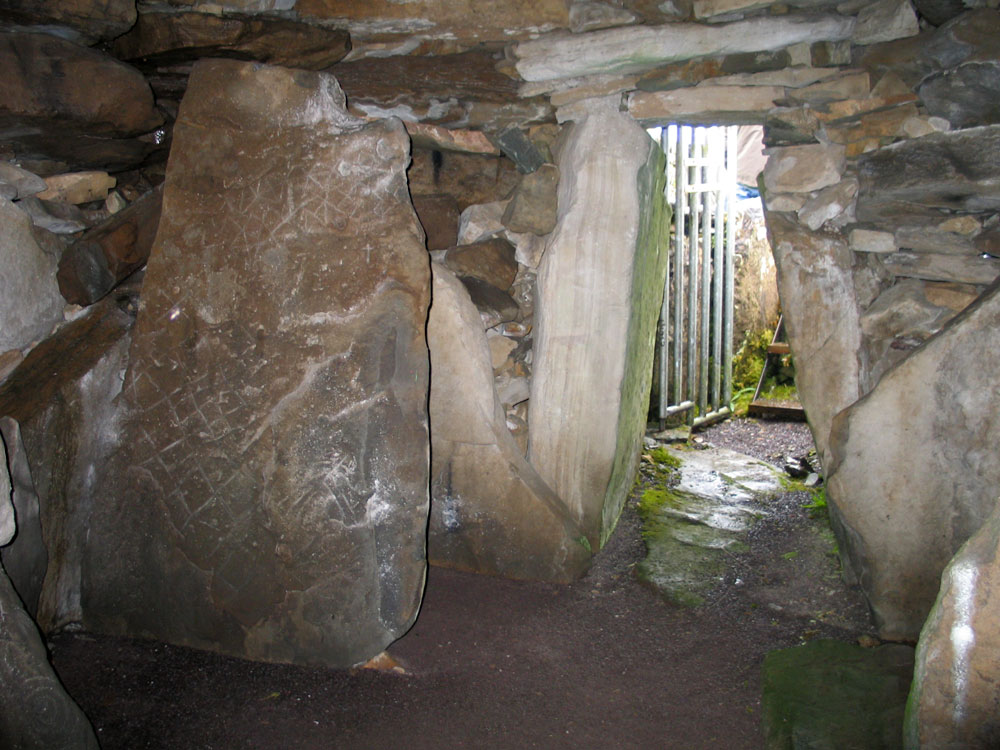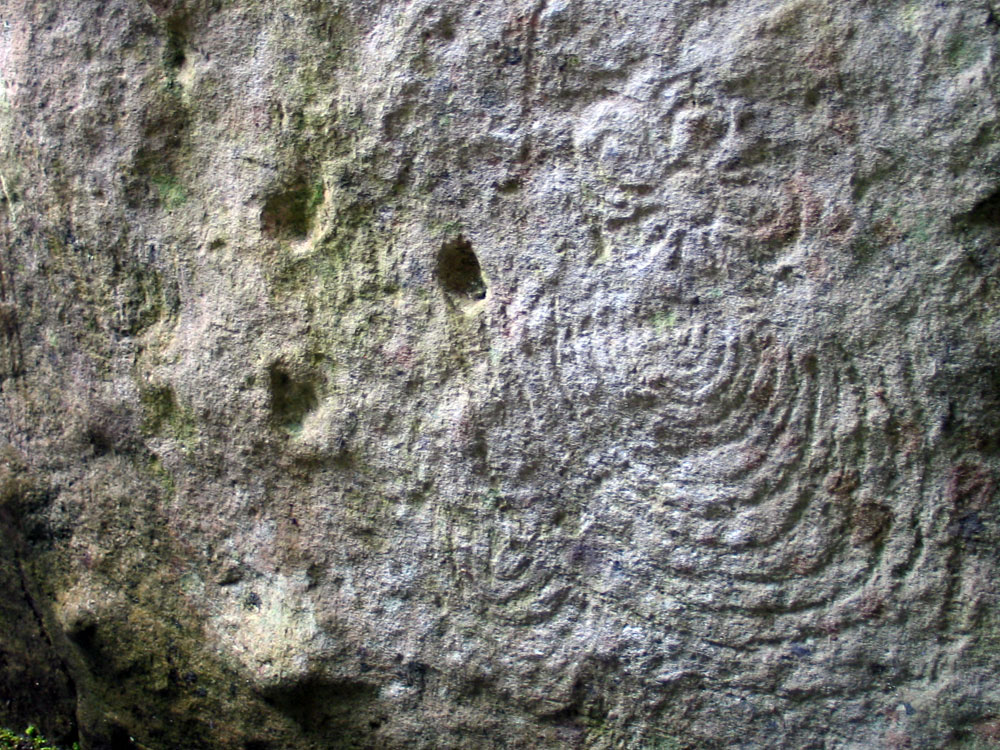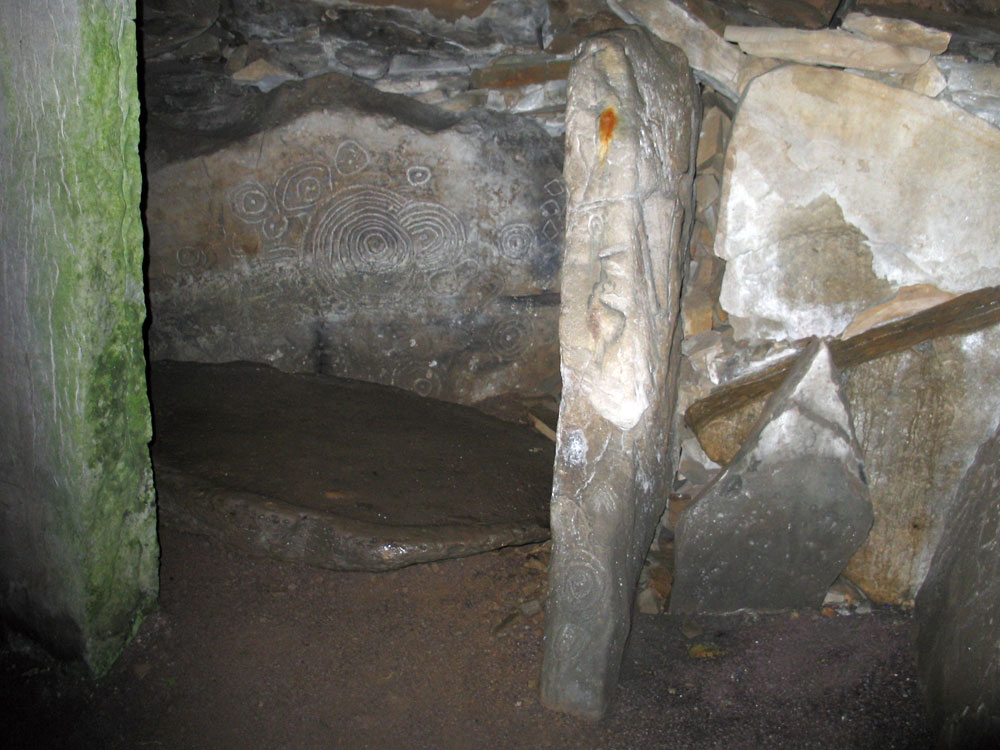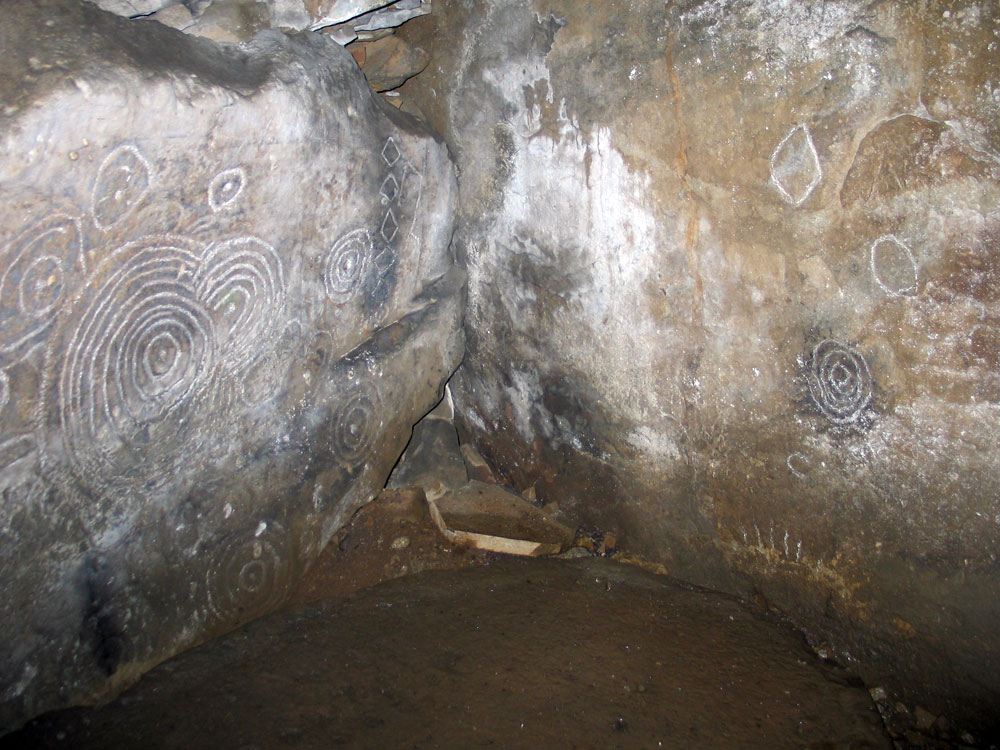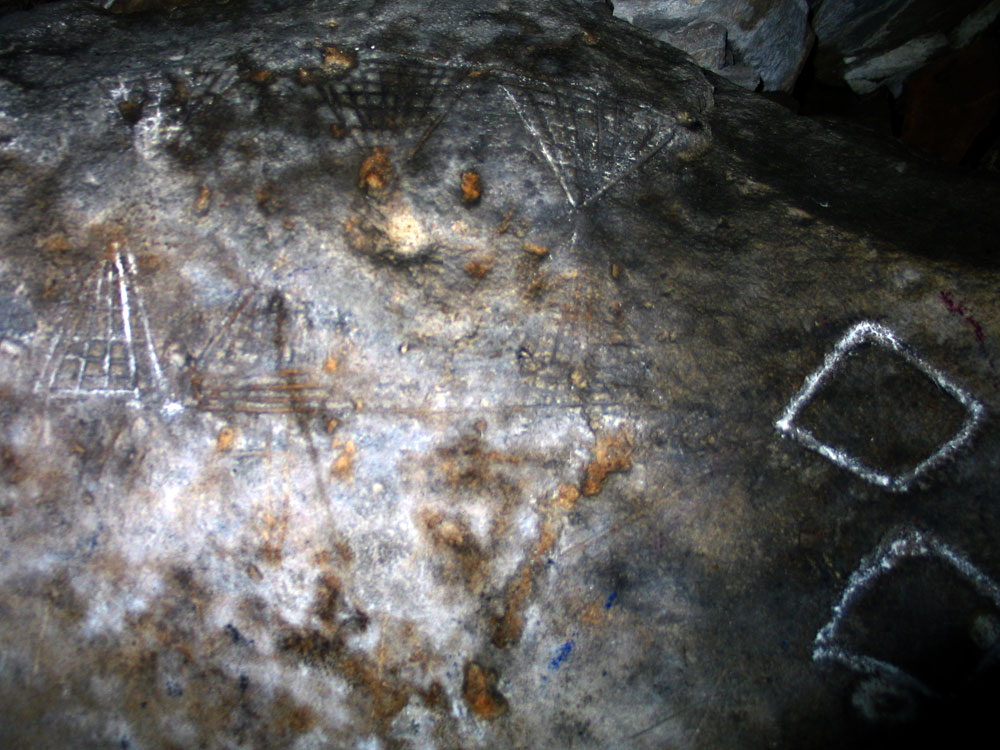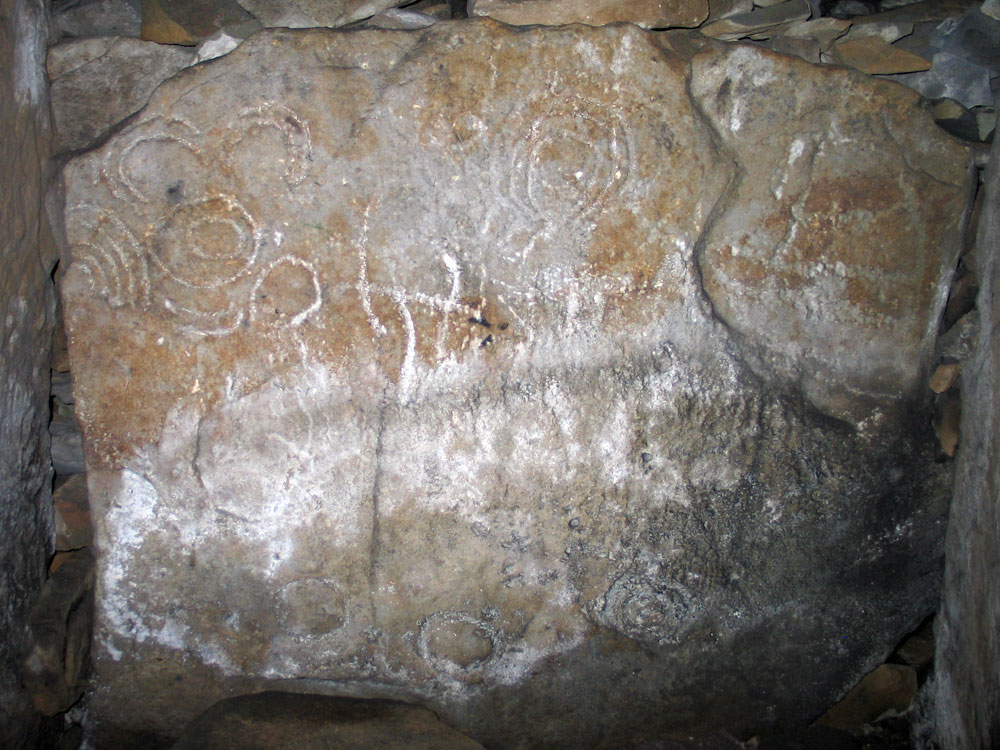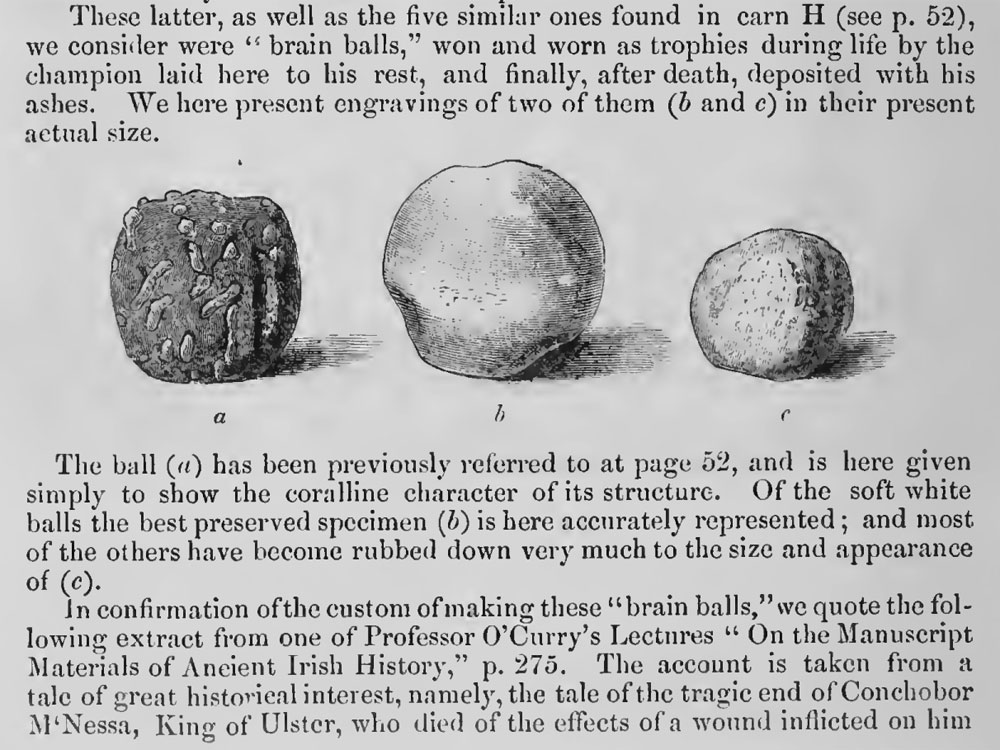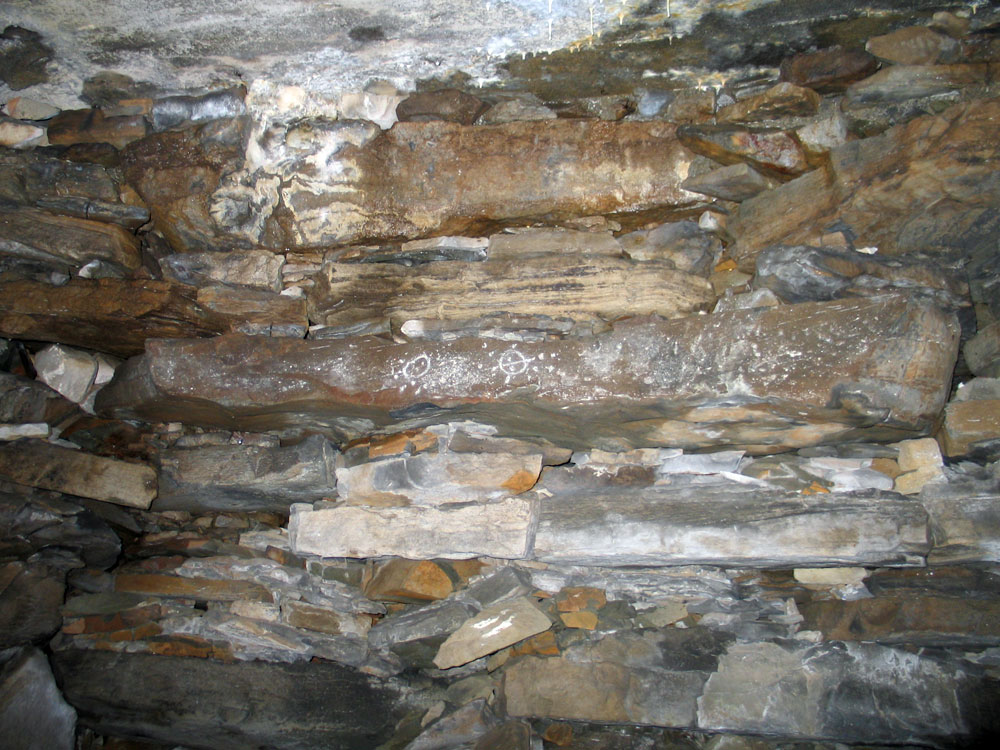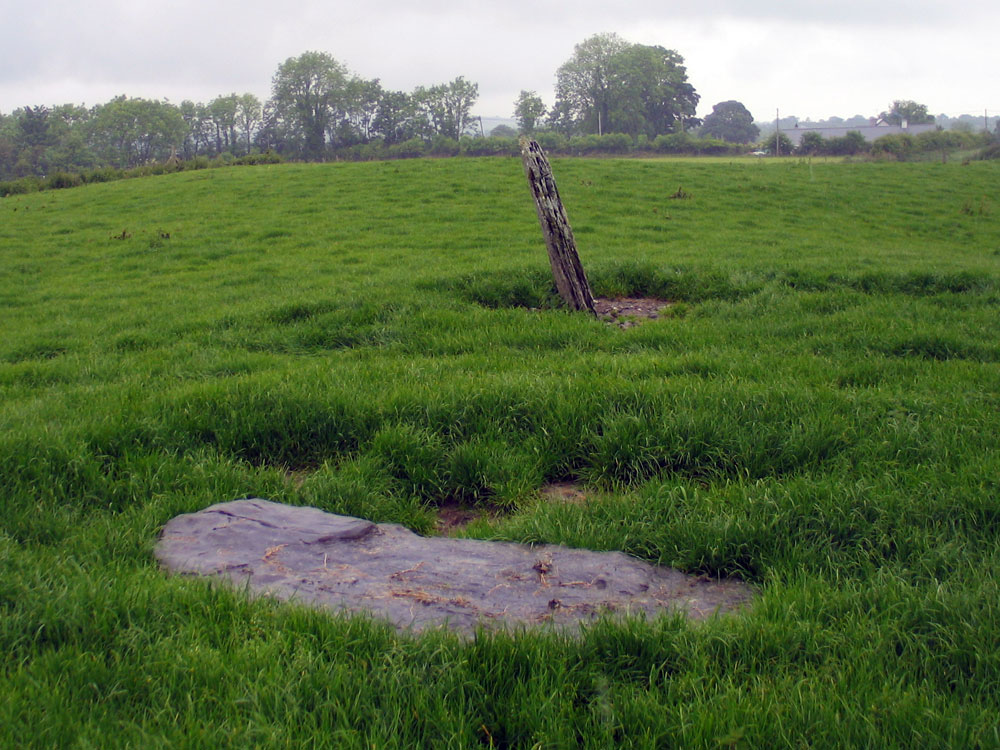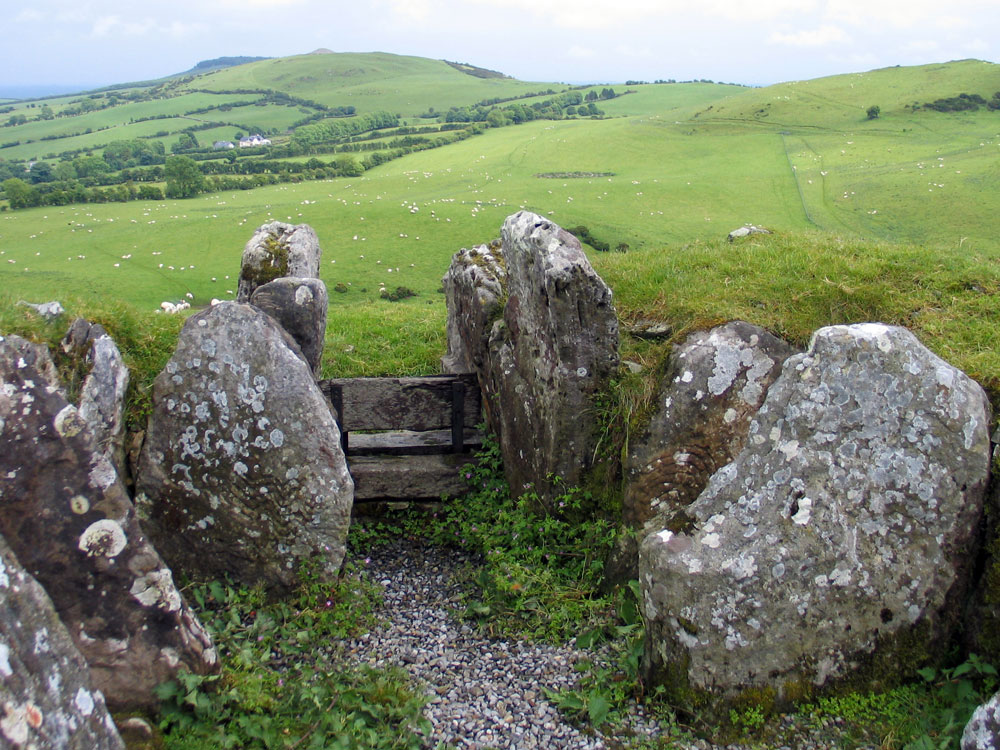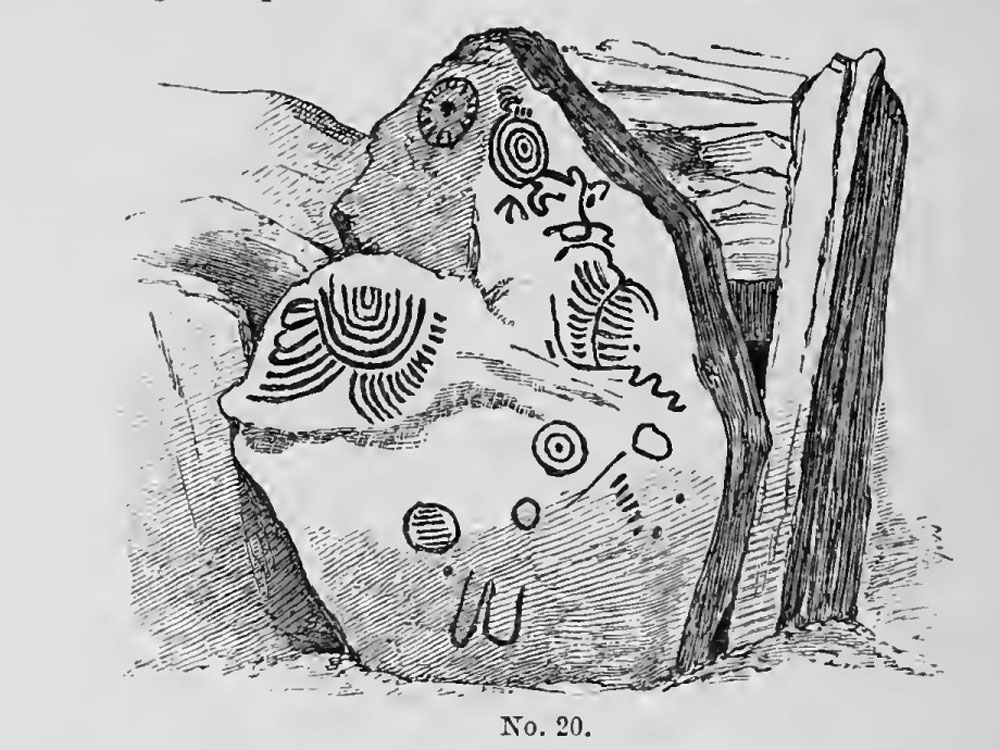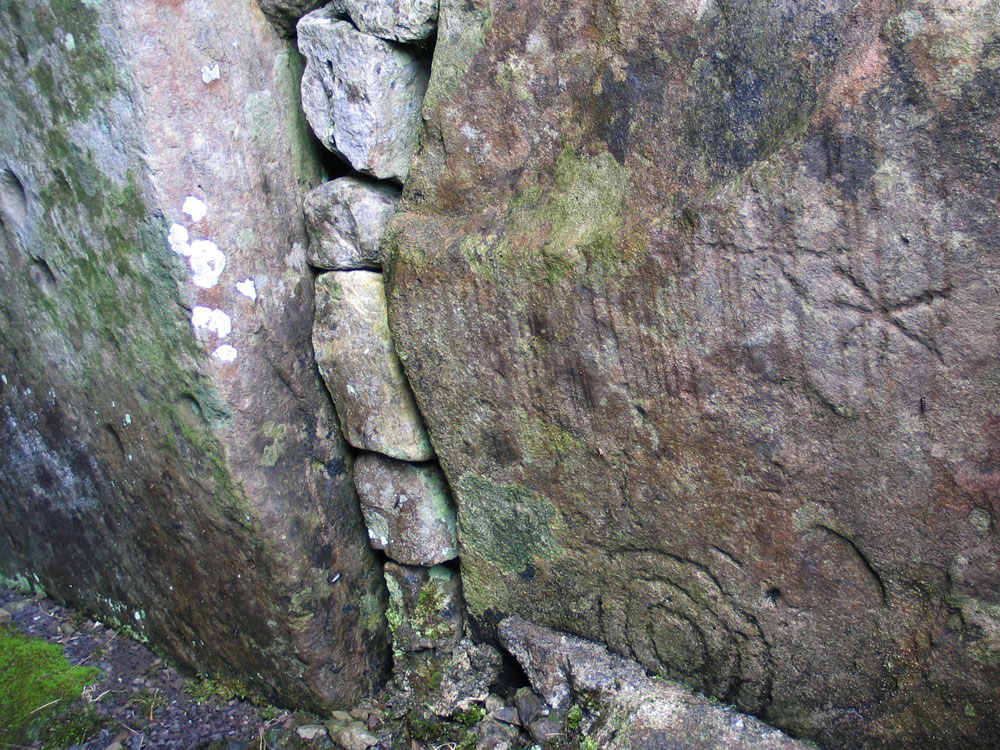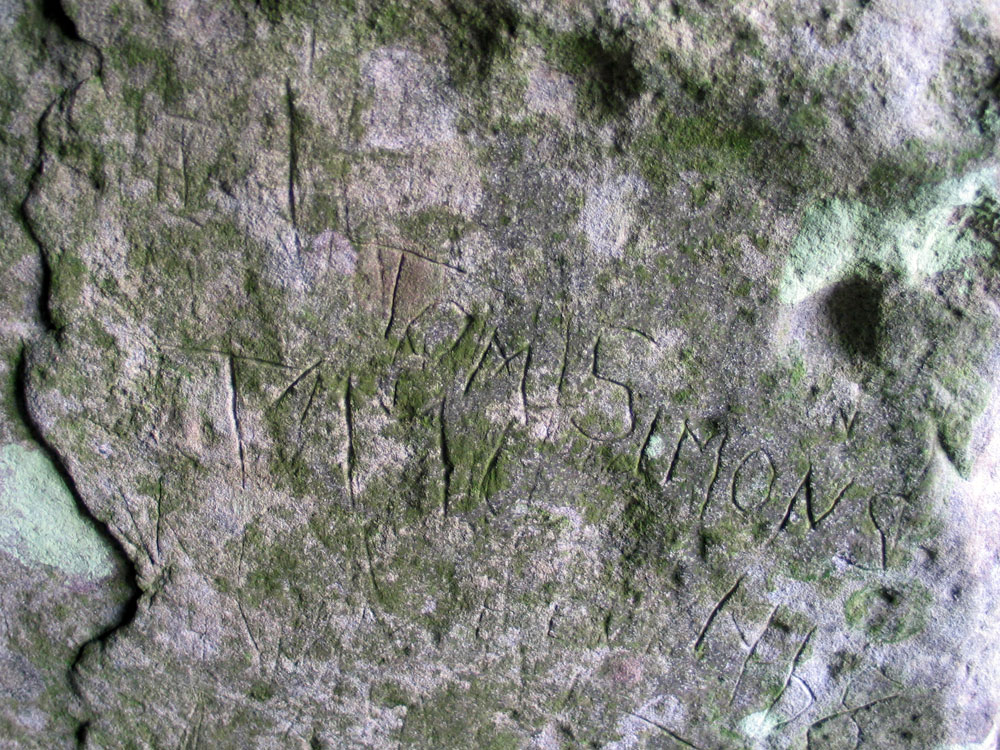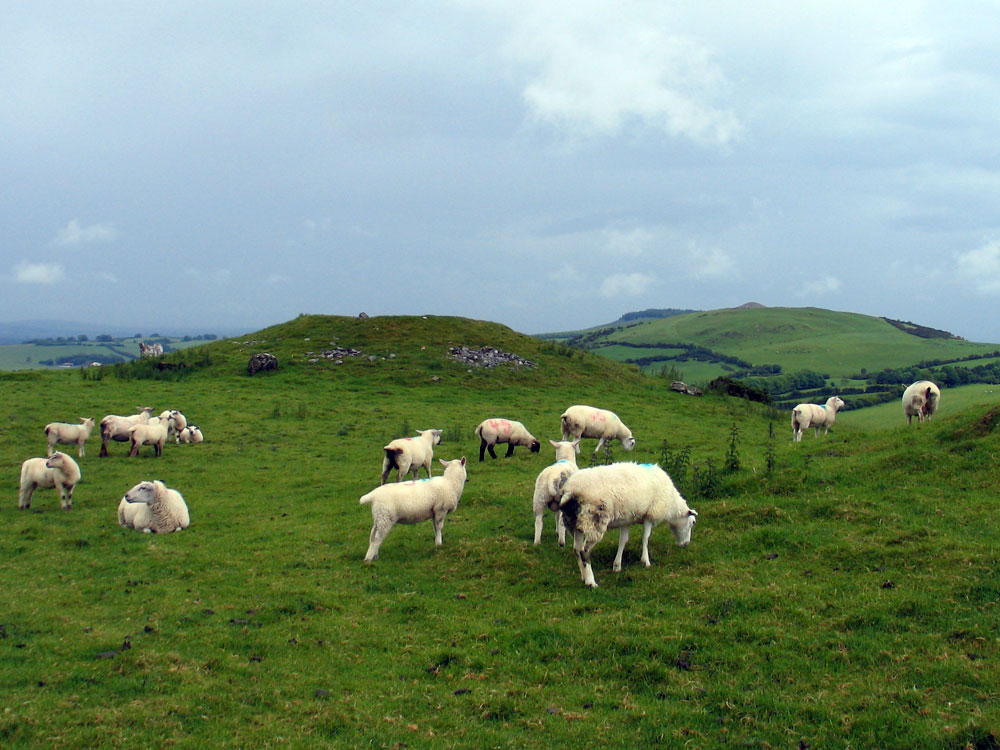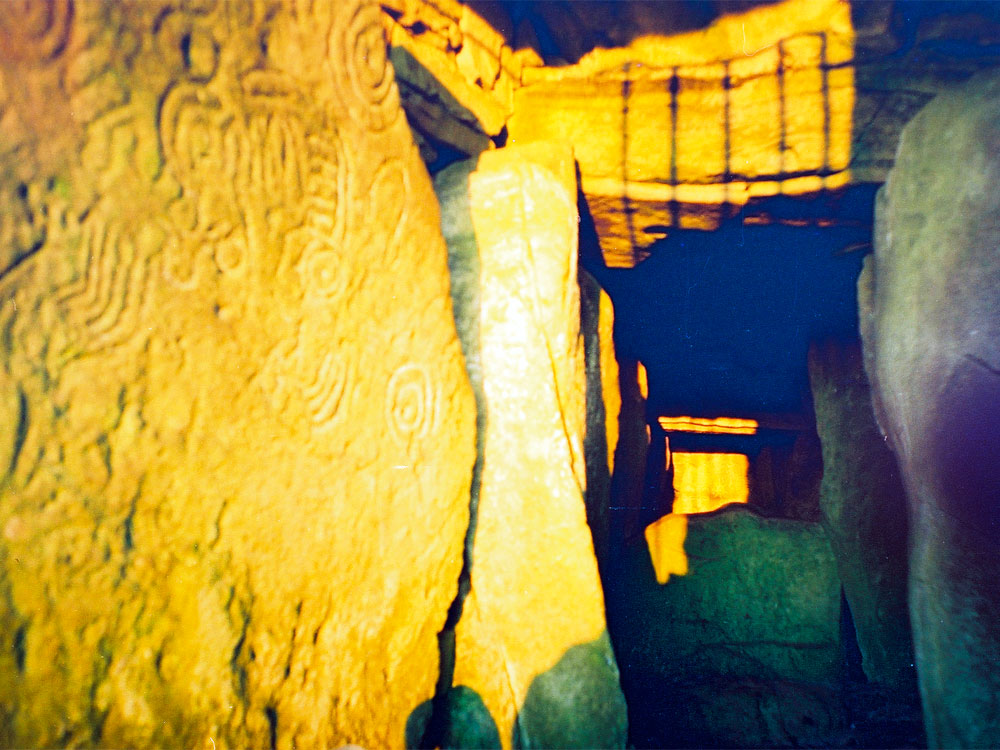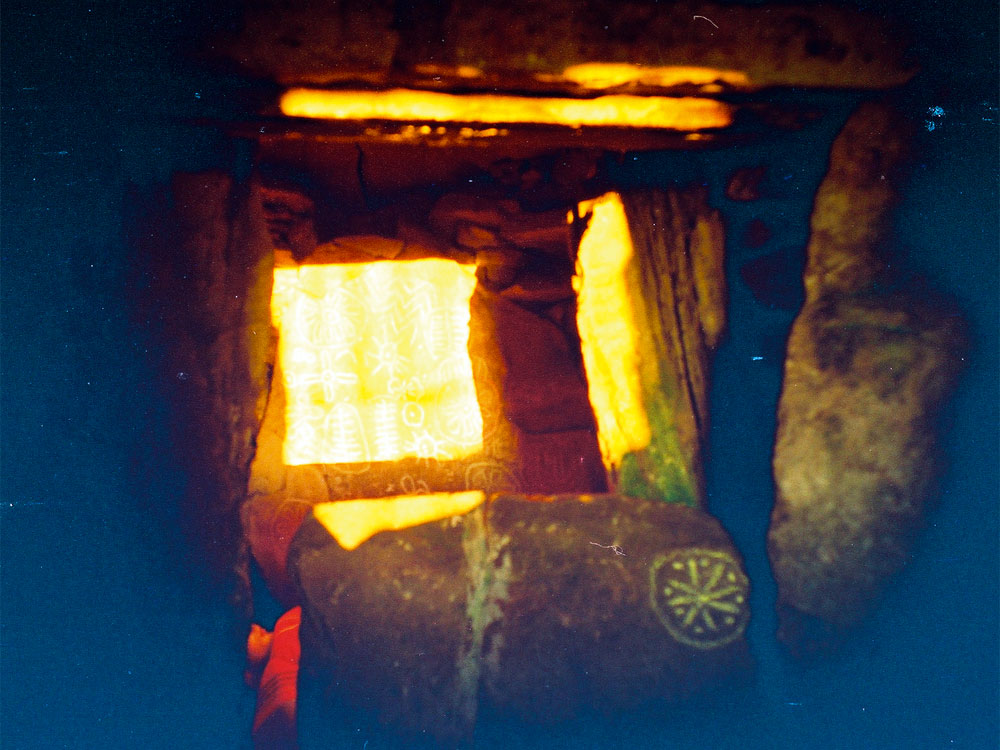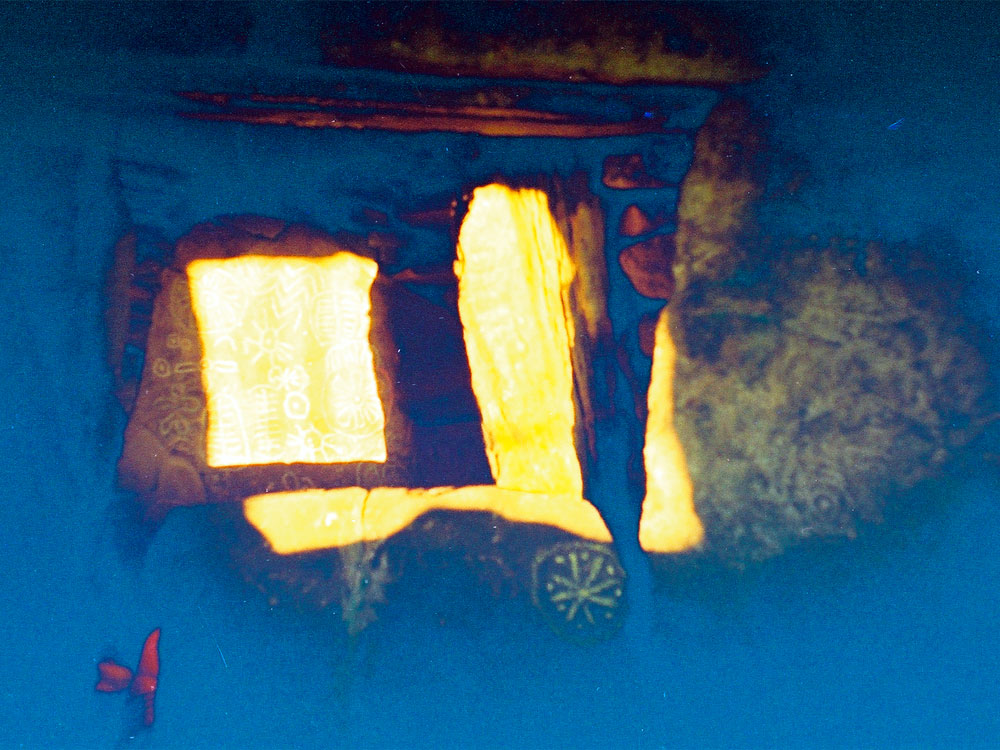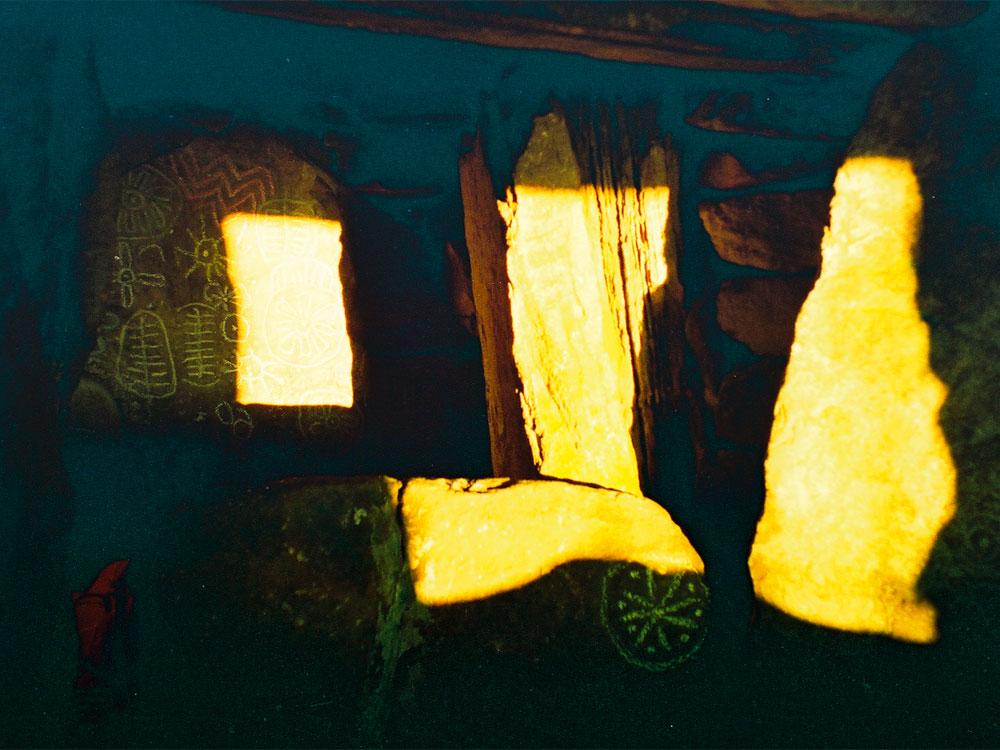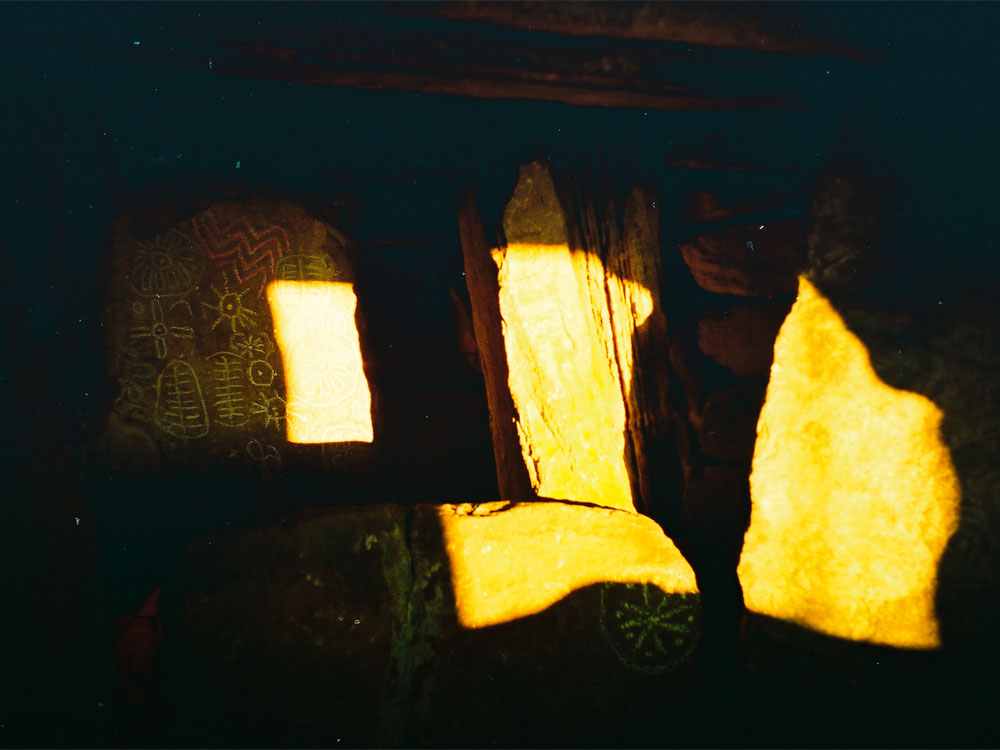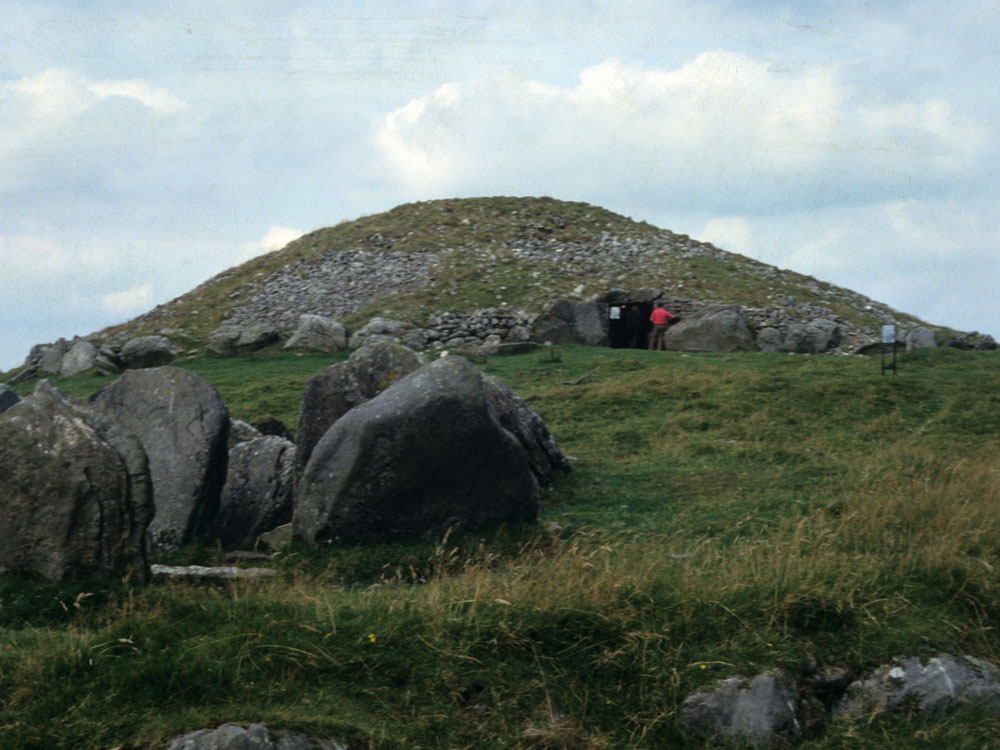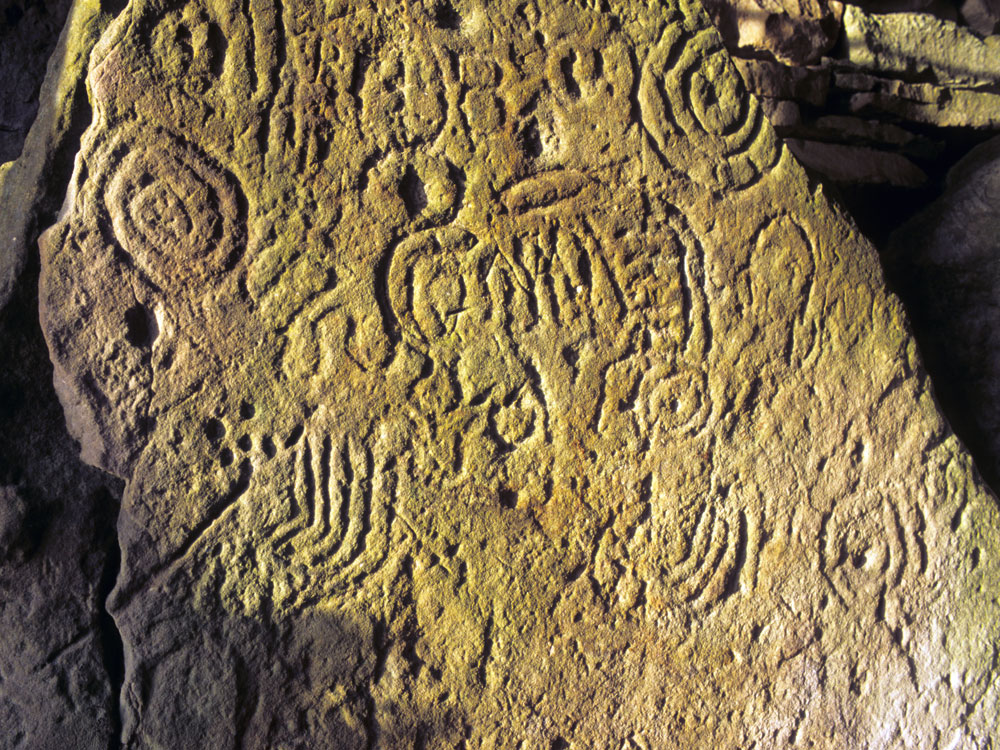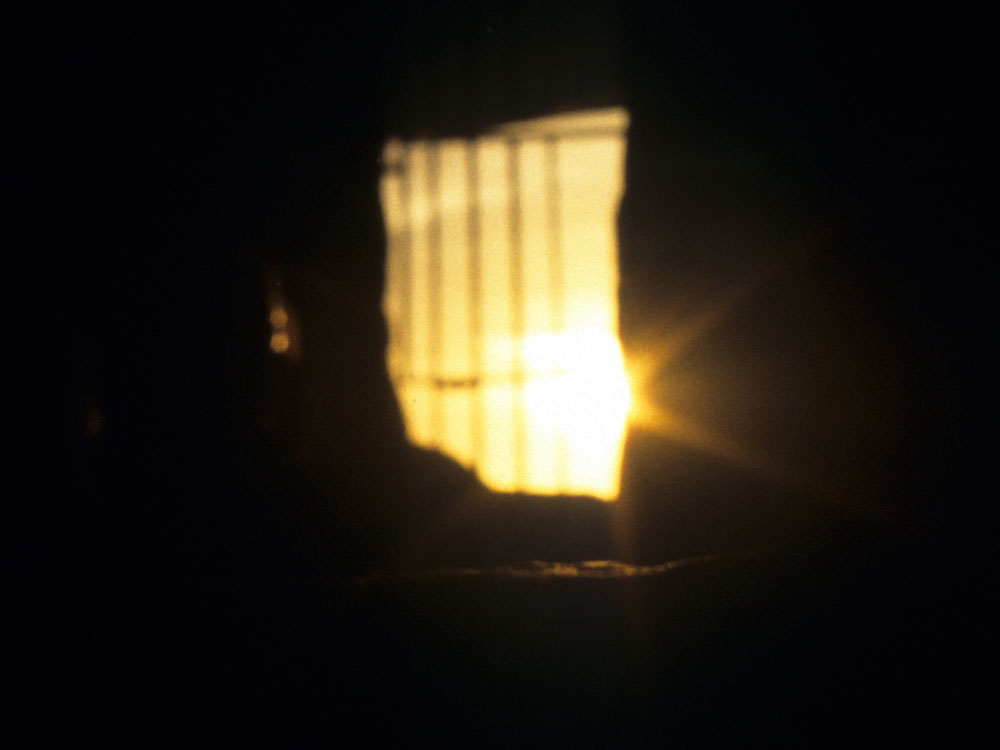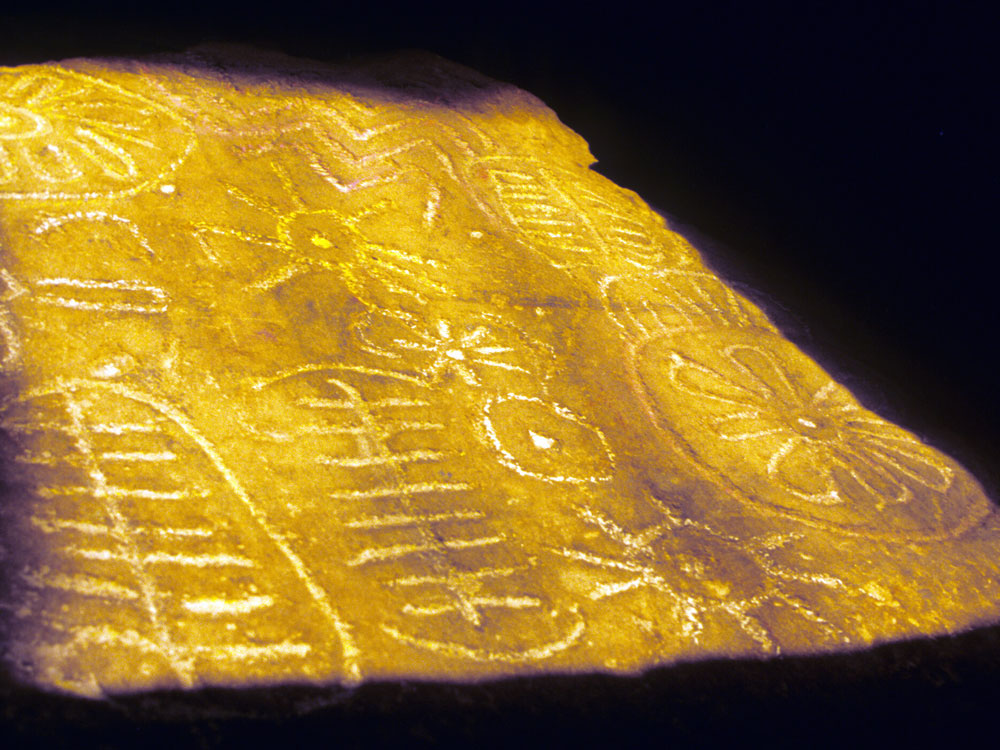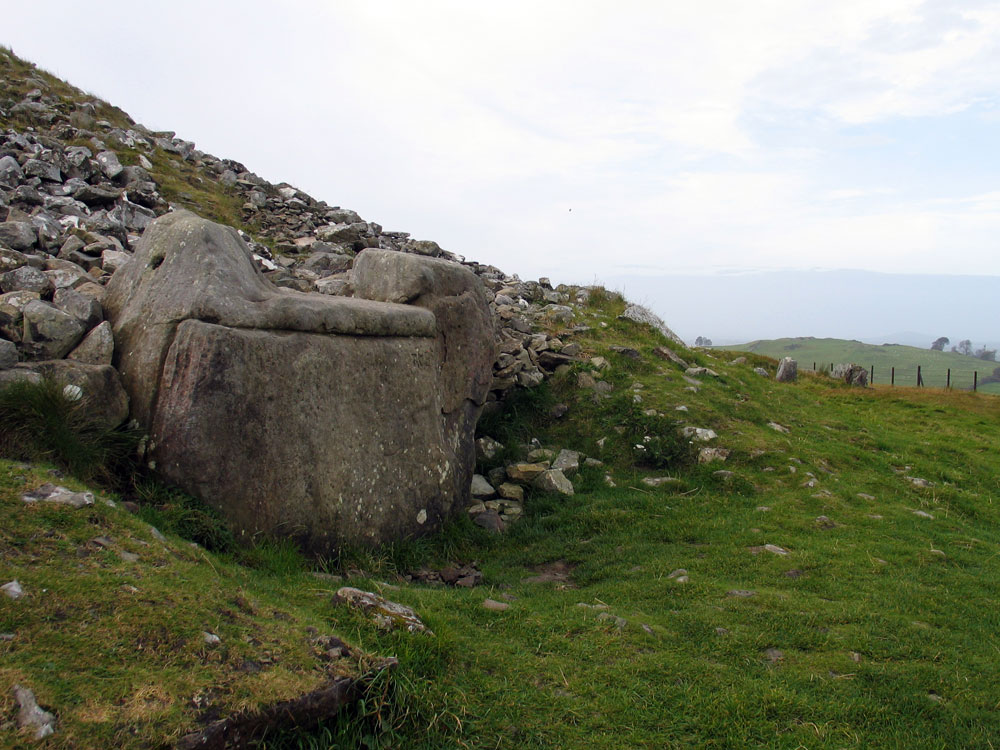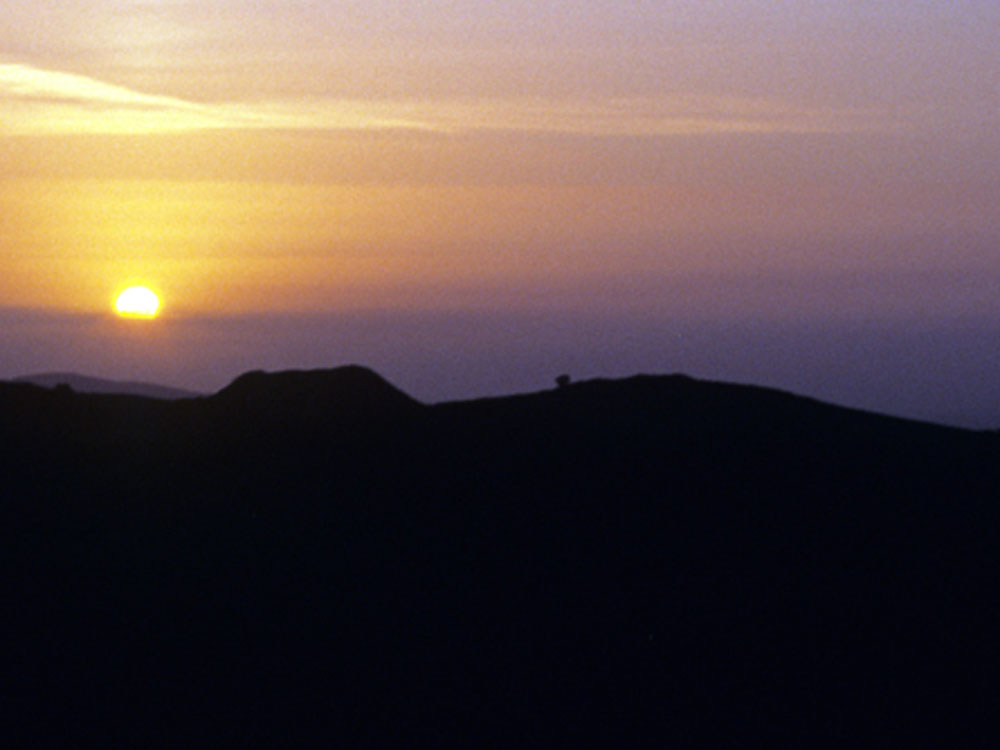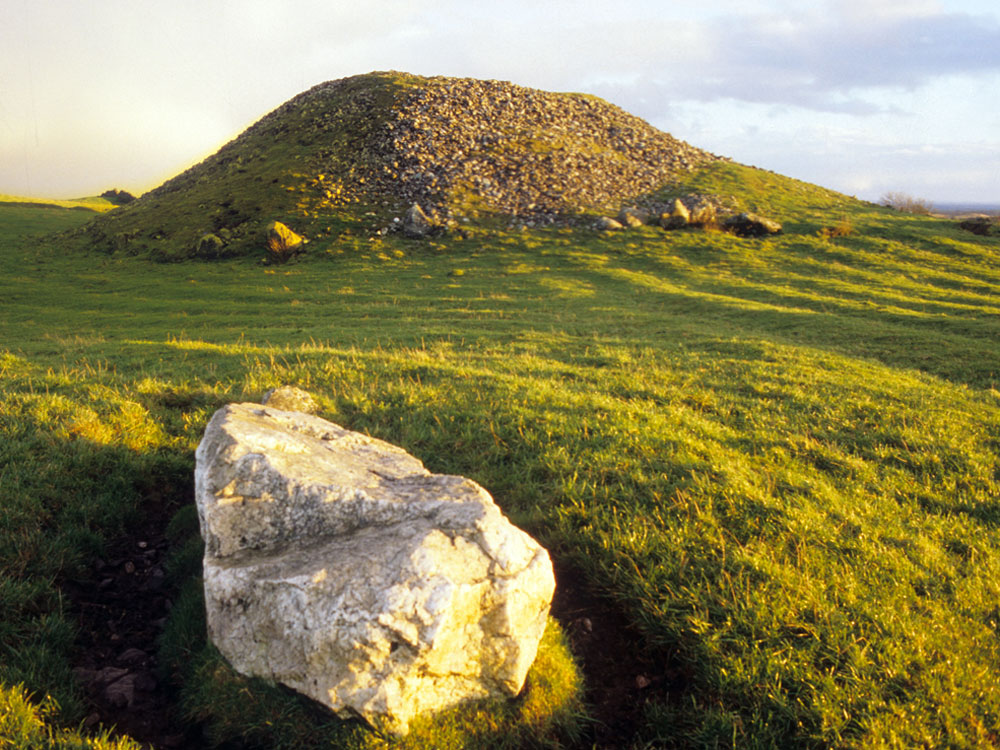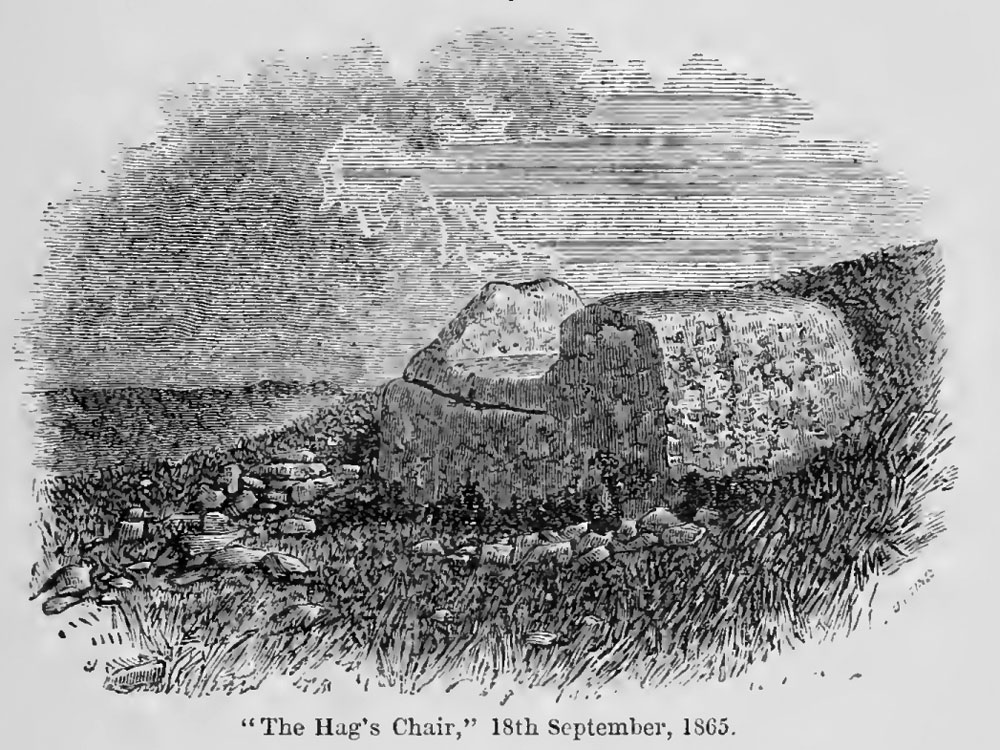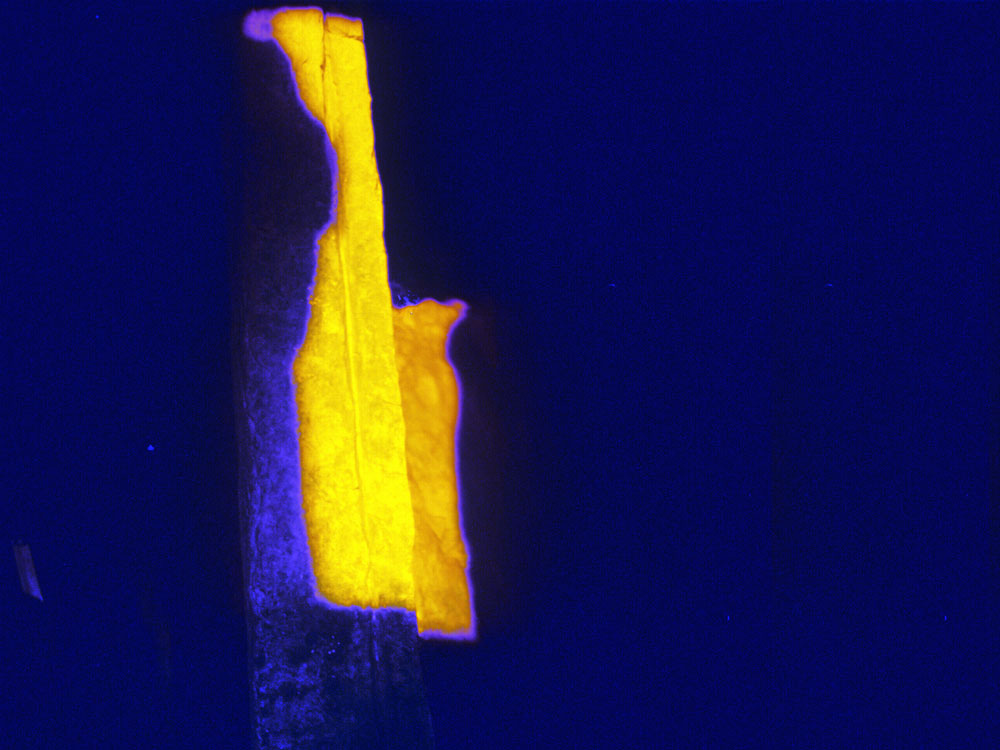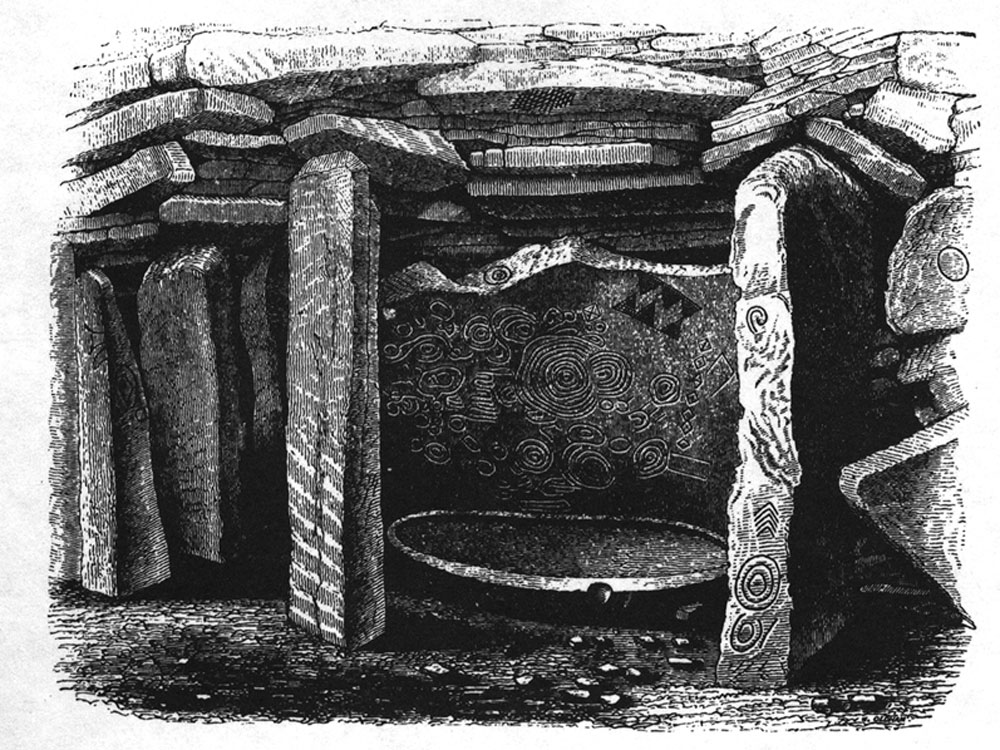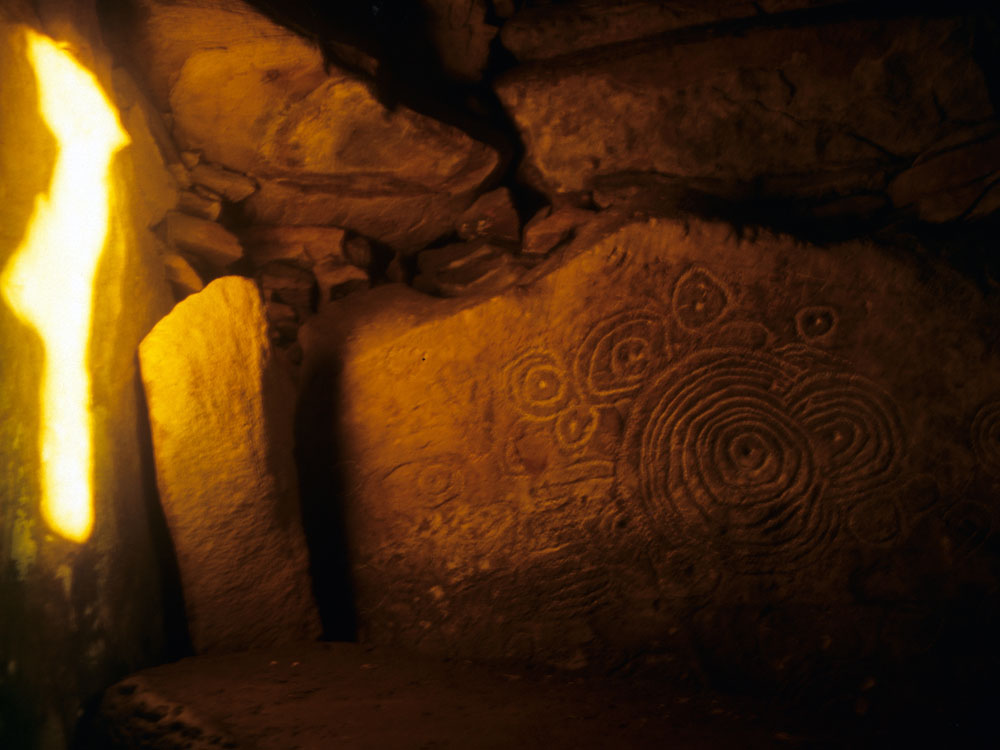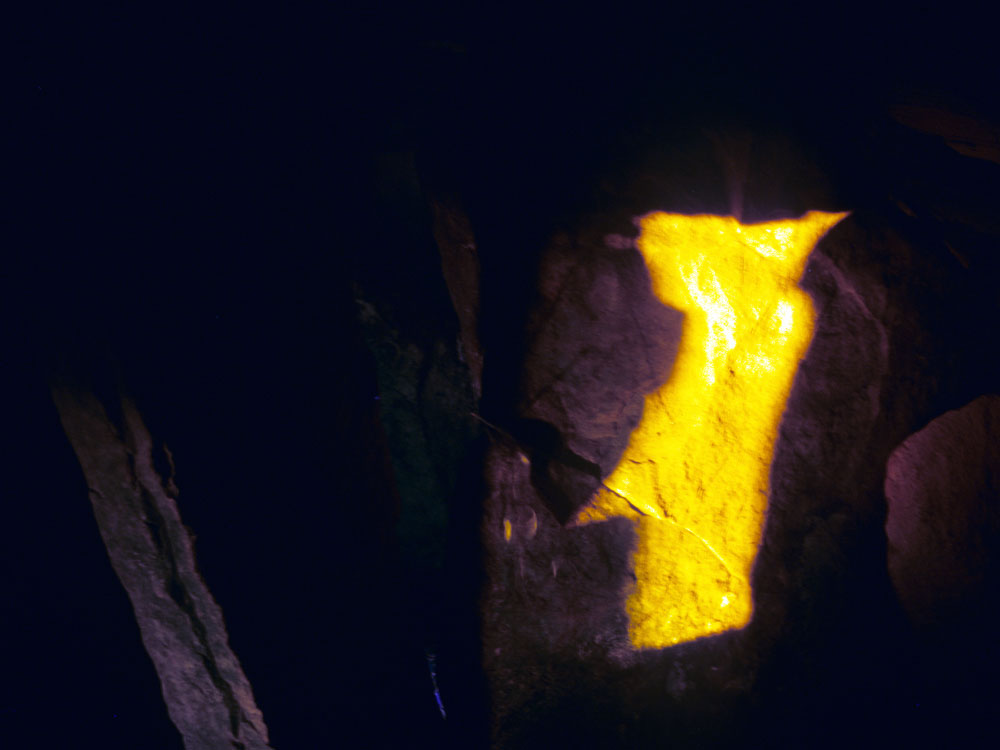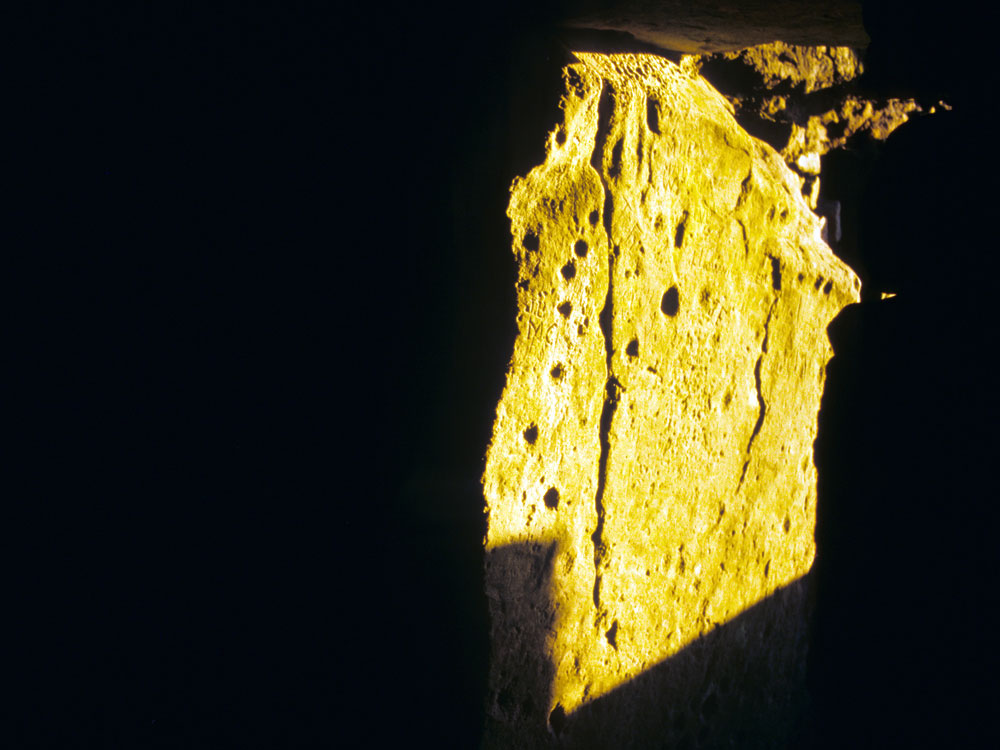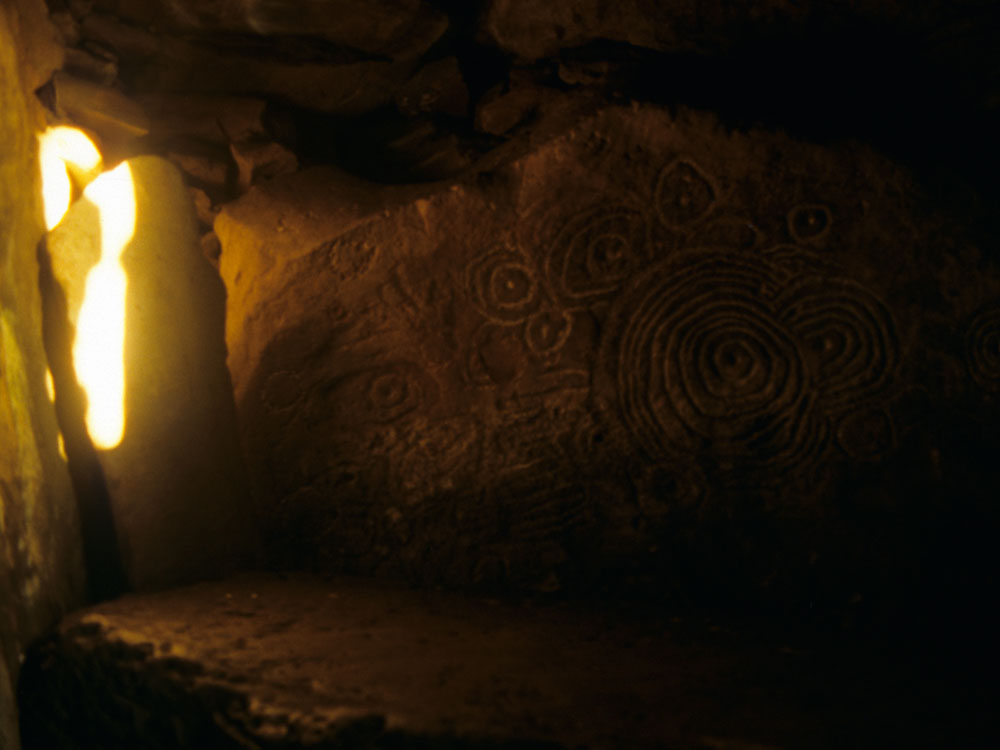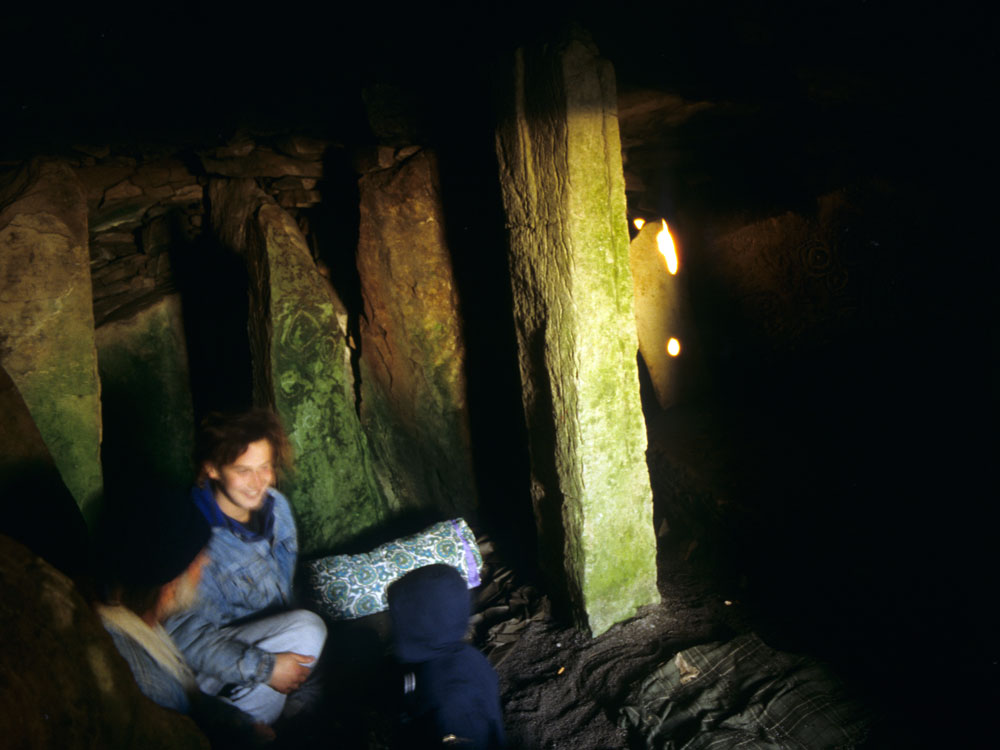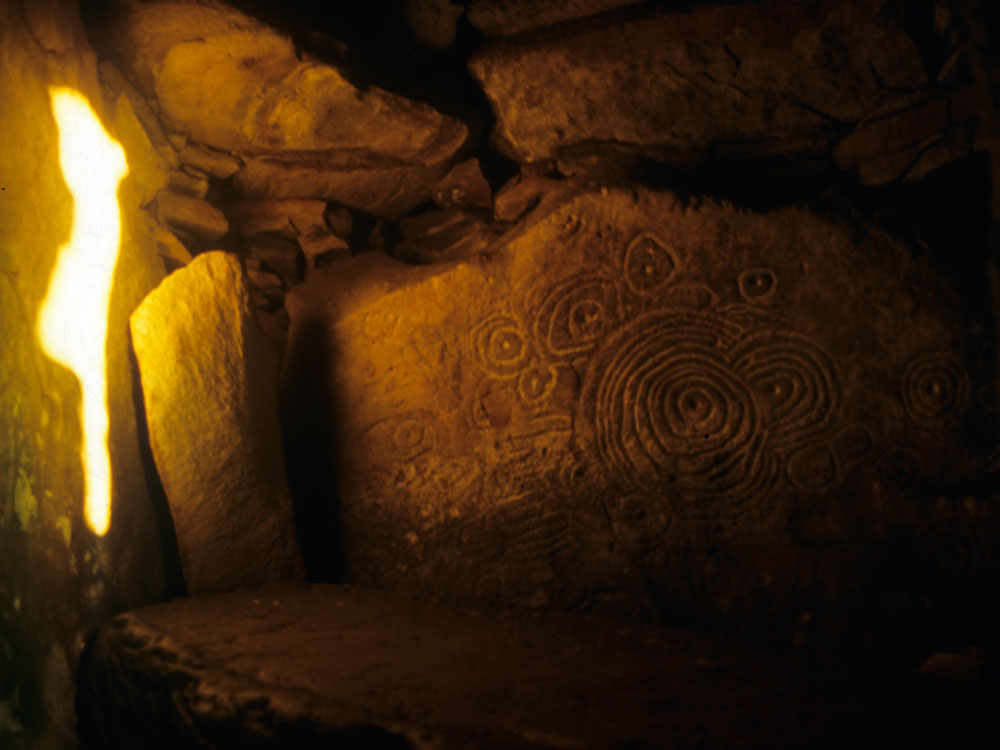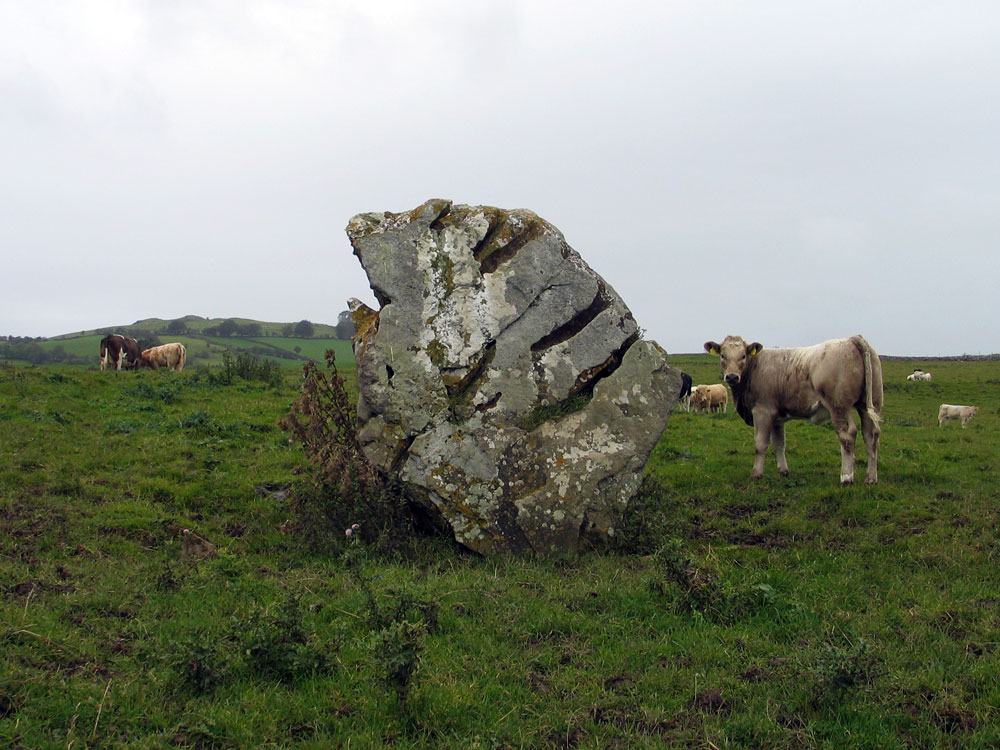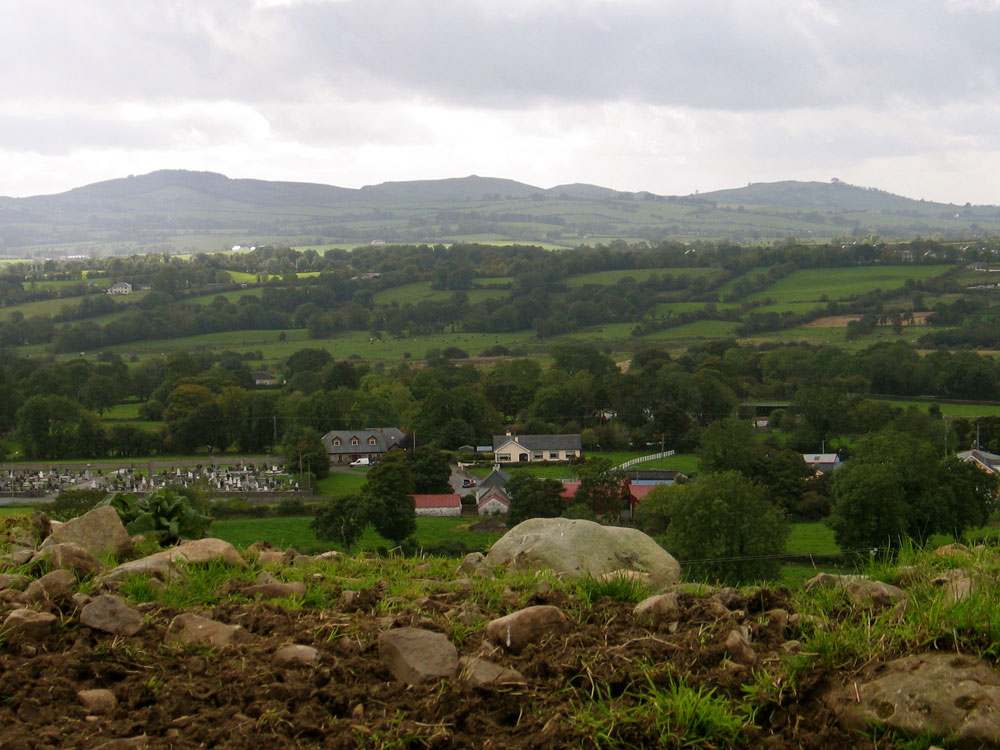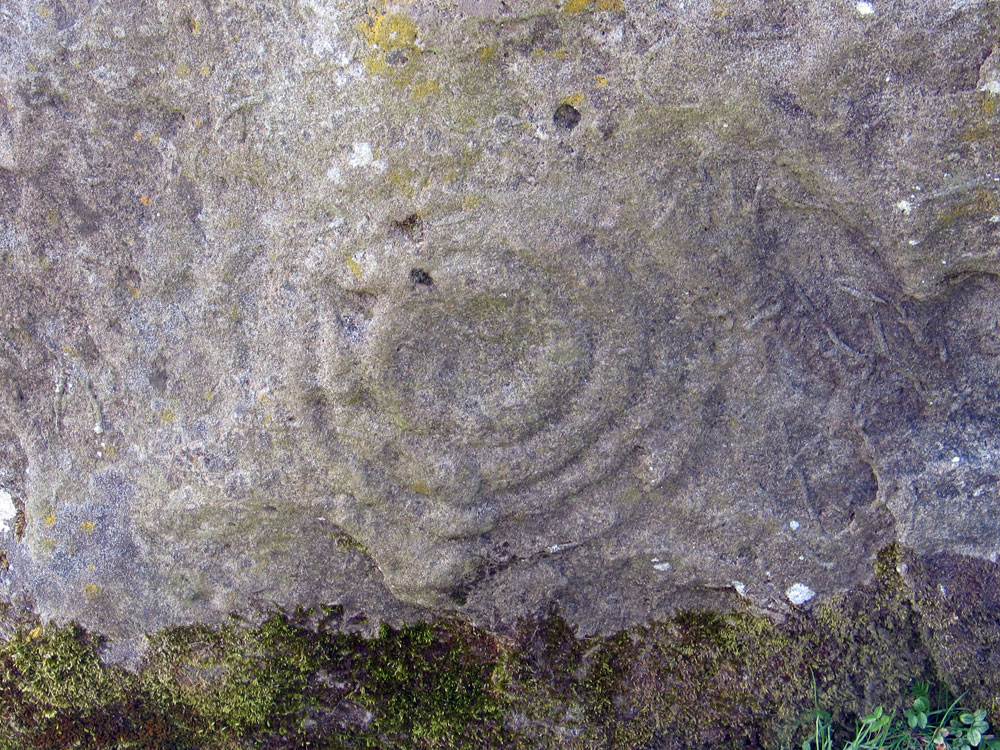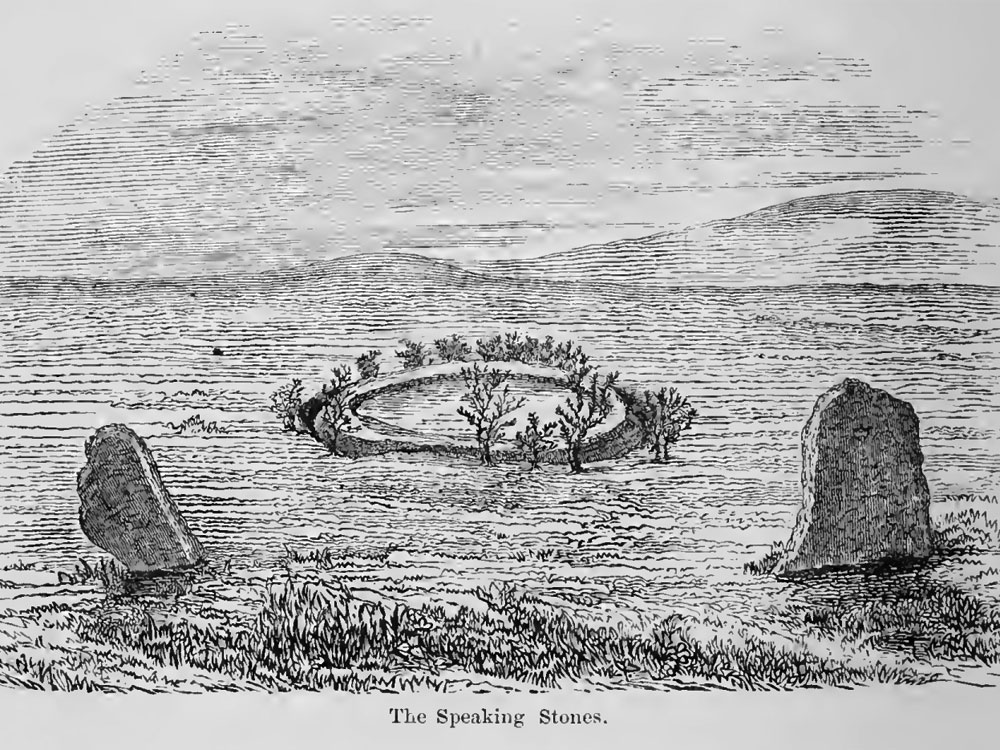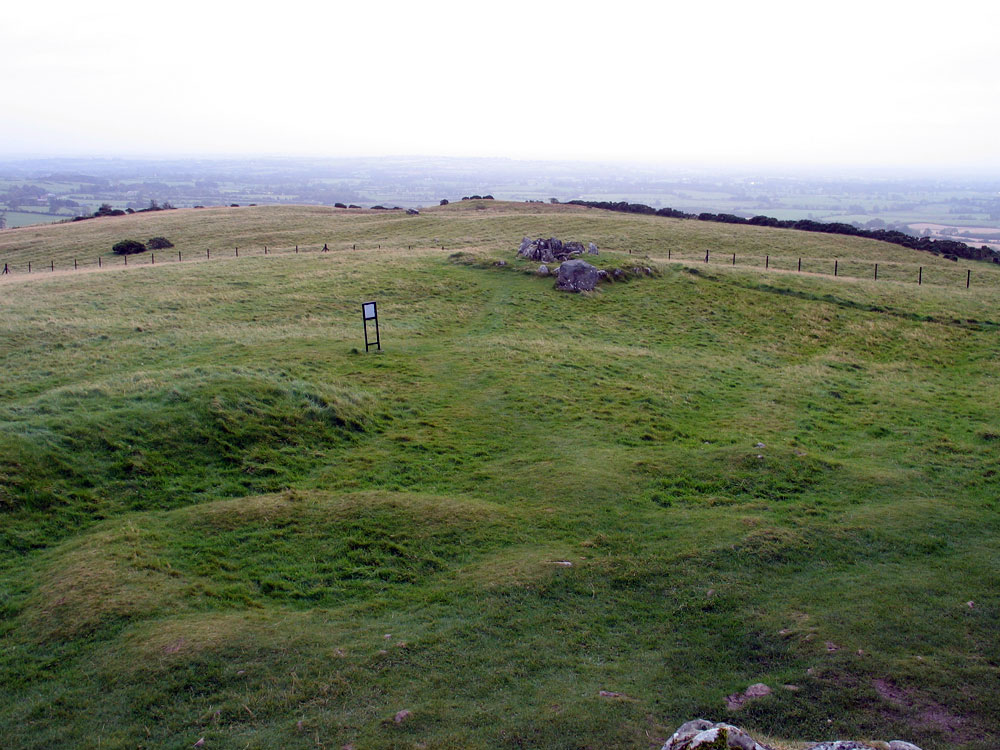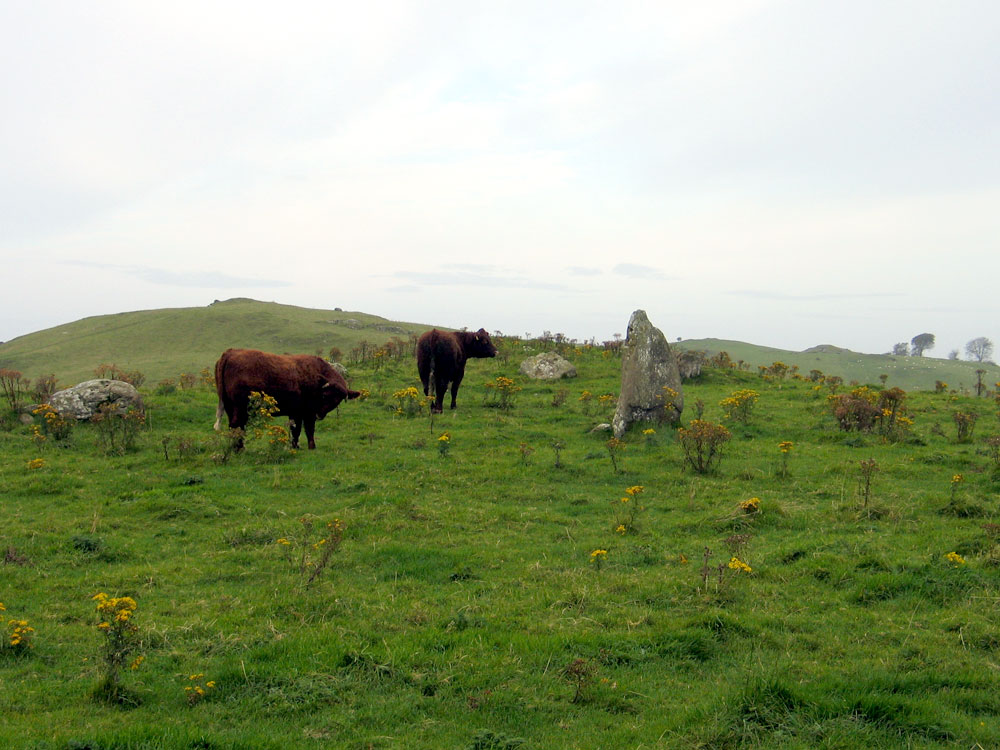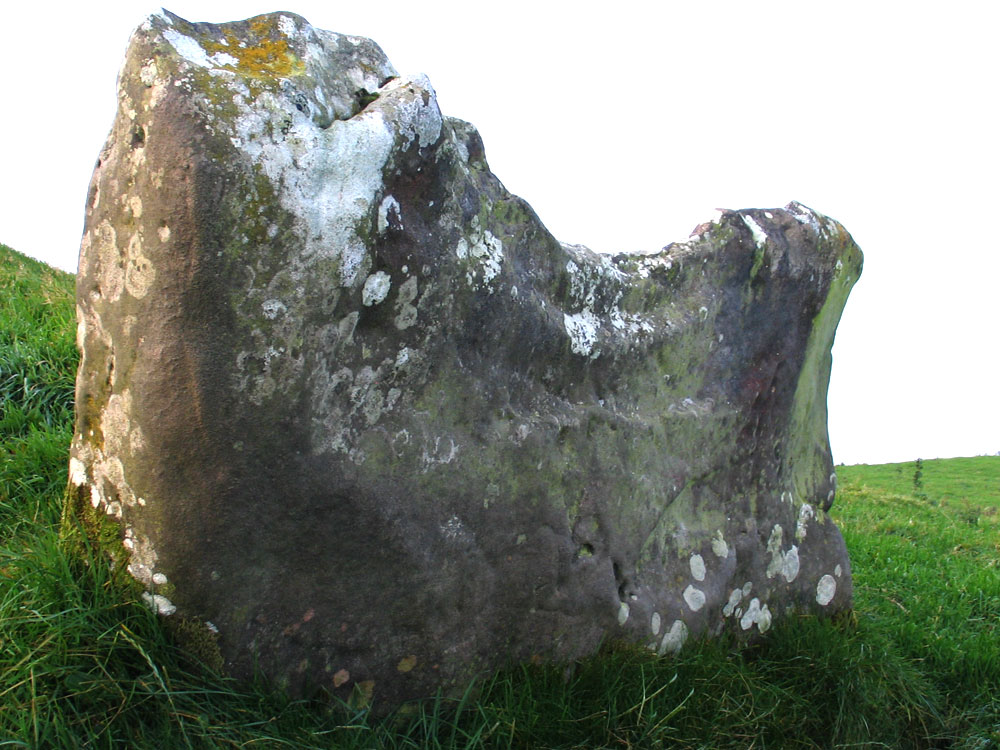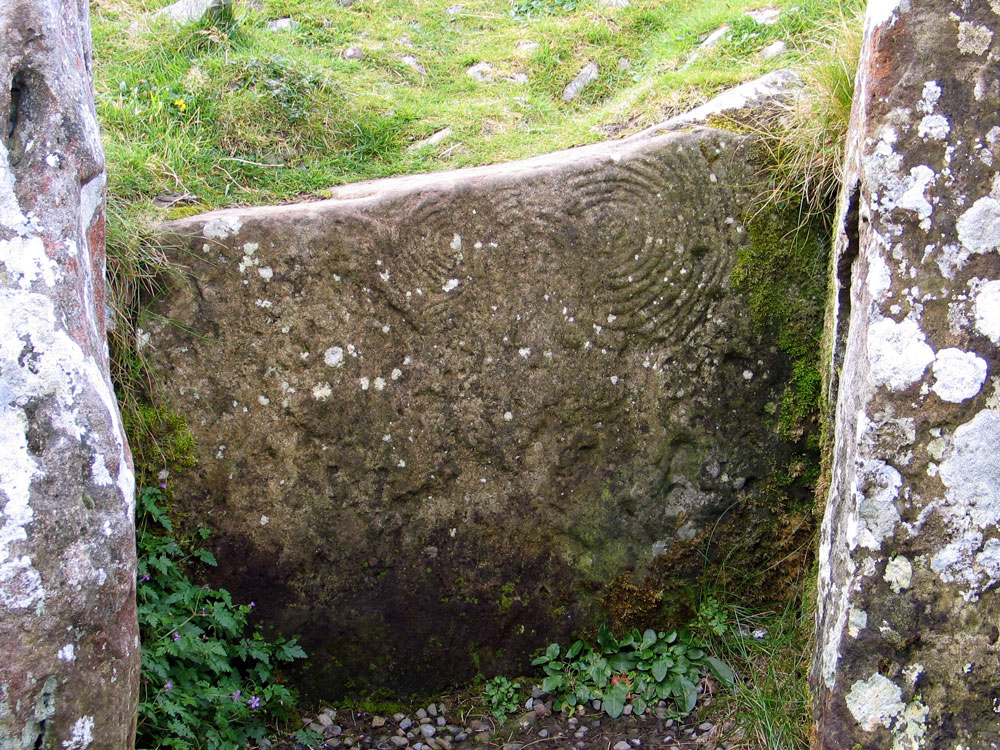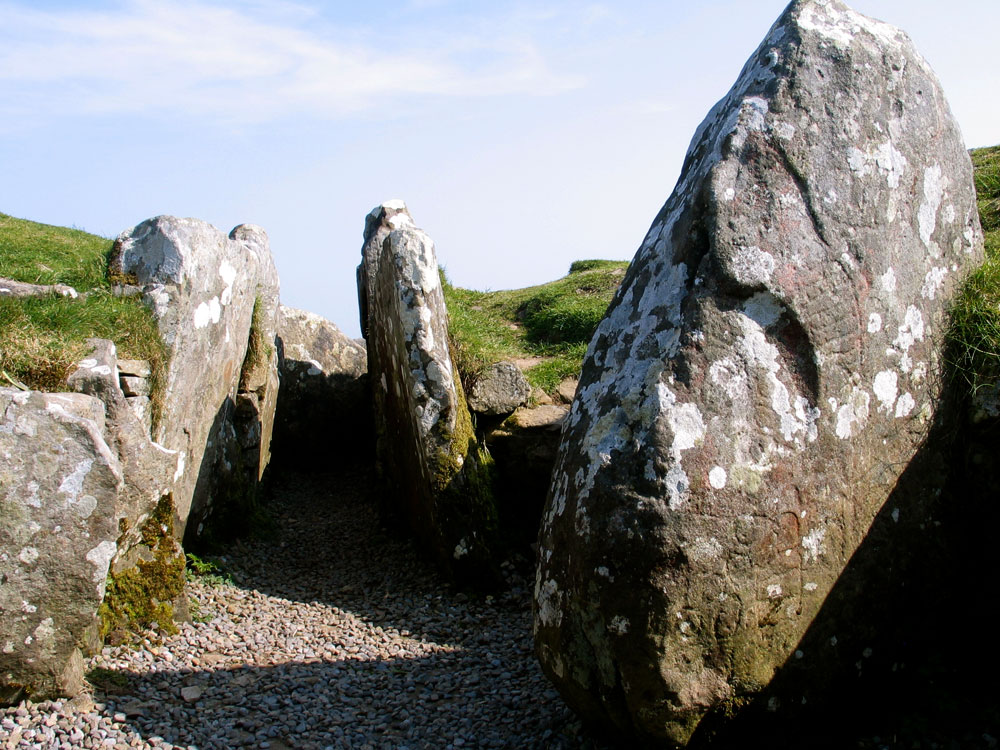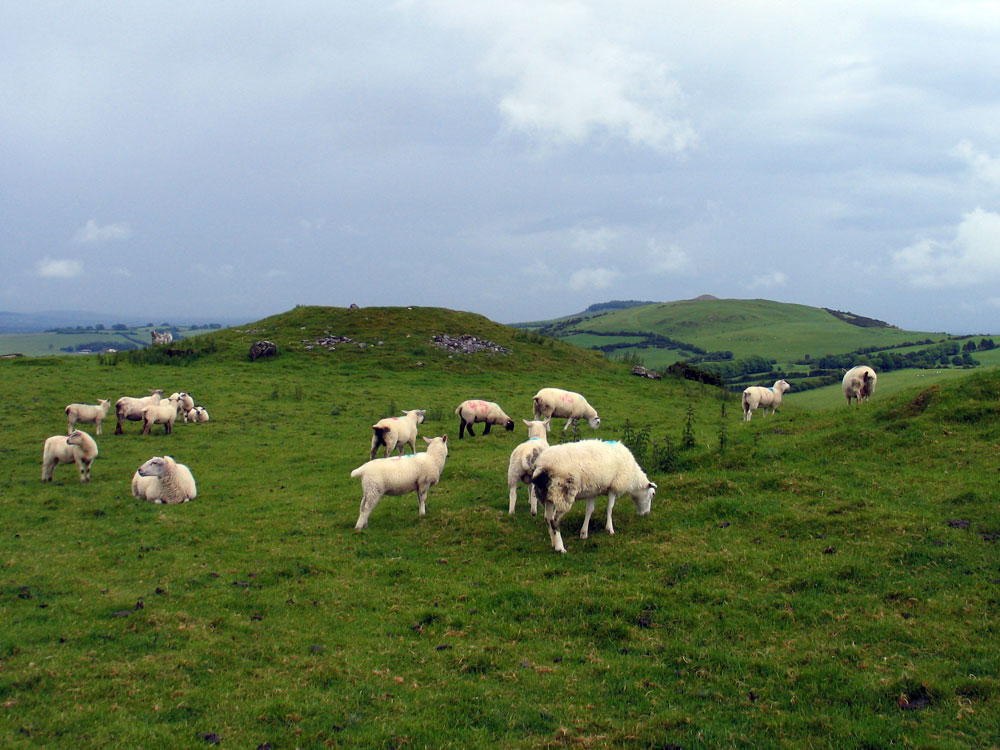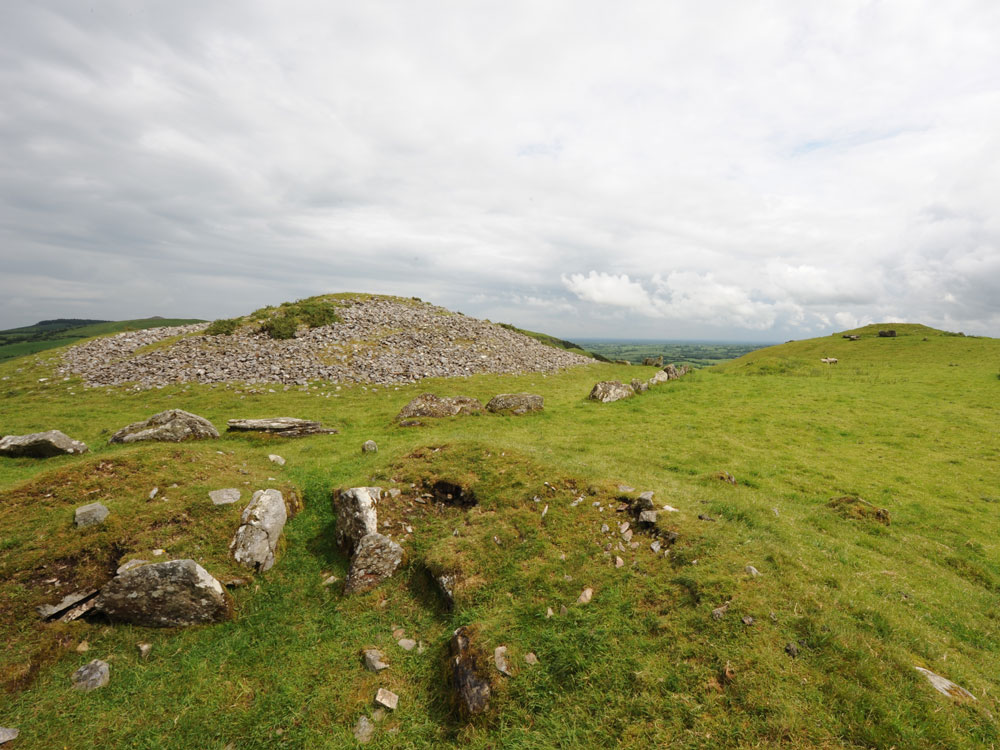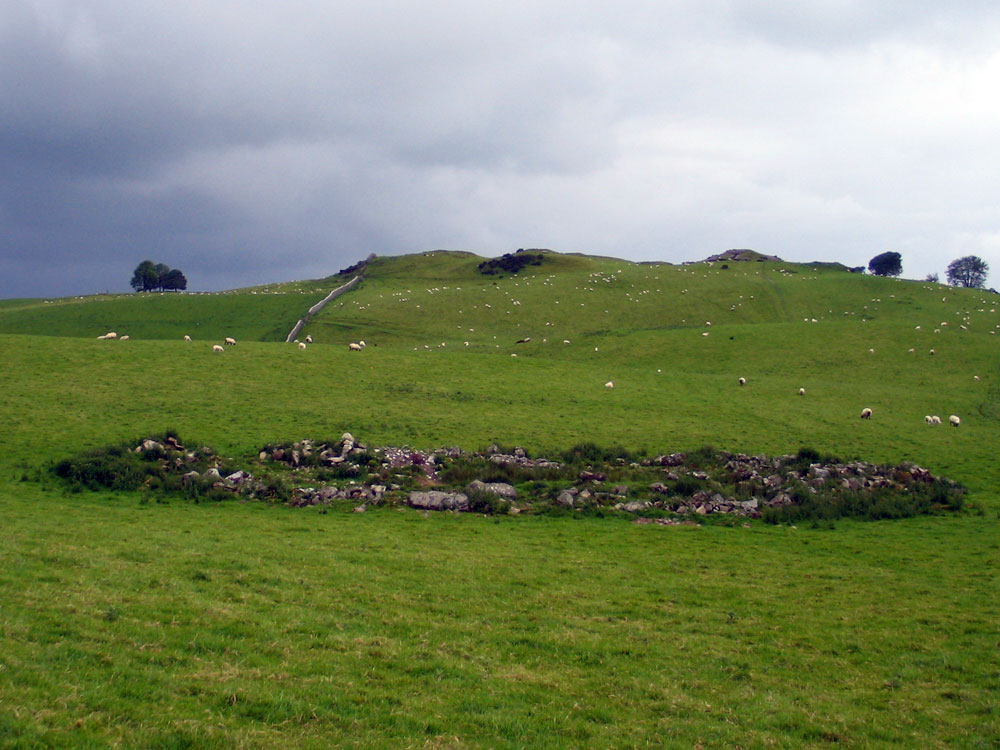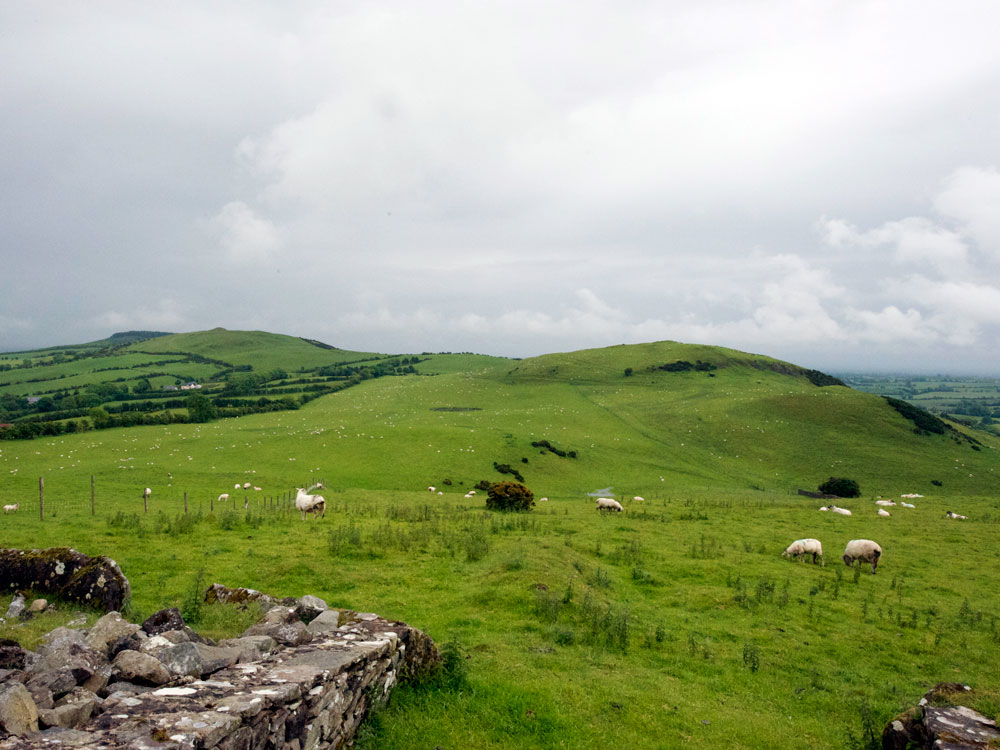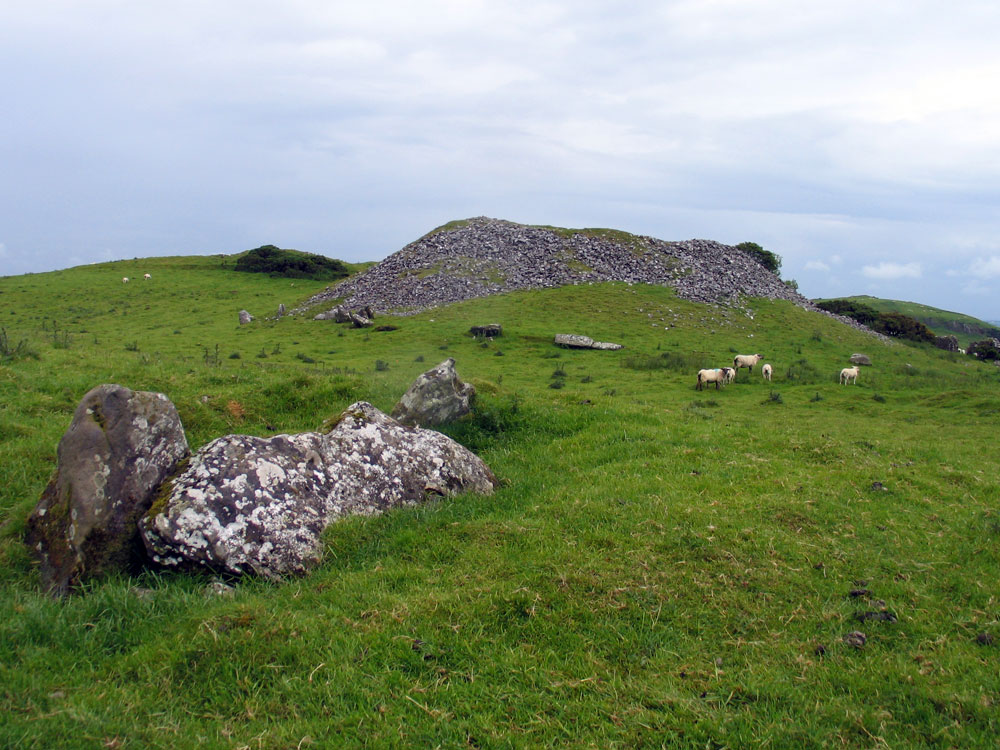 At some stage between 4,000 and 3,000 BC, people began to settle down and construct huge stone monuments, and the distcintive limestone hills with plenty of sandstone boulders, scattered during the ice age, was a perfect site.
Loughcrew is one of the most beautiful landscapes in Ireland, the rolling hills are like the belly and breasts of the landscape goddess, Garavogue.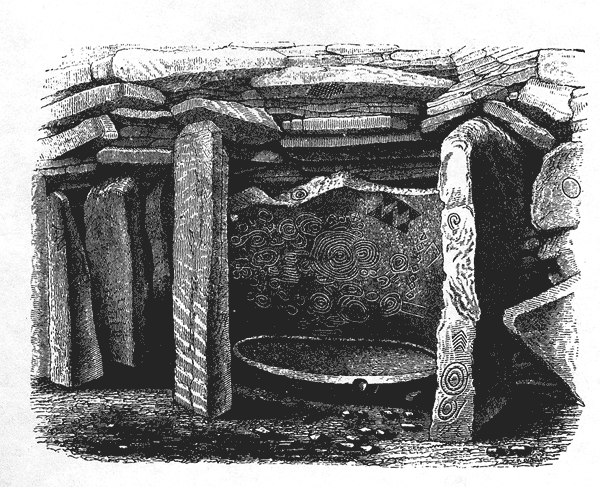 Chambered cairns were probably built in different stages over a long span of years. The oldest monuments tend to be the smallest, while newer cairns tend to be larger and more complex. On Carnbane West for example, the simpler mound of Cairn J predates the much bigger Cairn L. The stone age use of the monuments probably spanned hundreds of years.
The chambers were used at some stage for burial, as plenty of cremated remains and teeth were discovered during excavation. Cairn T was visited during the Bronze age: a fine bronze pin was found in the chamber.
We know that Cairn H was used during the Iron age, as hundreds of slips and combs of cow bone were found there in 1943, many carved with La Tene or Celtic art.

There are many ringforts and three stone cashels scattered around the hills which date to the early Christian period. In later medieval times the hills were part of the territory of the O'Reilly clan, who ruled the eastern portion of Breifne and who were disposessed of their land after the Norman invasion. The land was taken over by the Plunkett family, the most famous member being Oliver Plunkett, who were themselves dispossesed in 1655 when the land was granted to Col James Naper.