Loughcrew - Cairn H
Cairn H is, in some respects, one of the most interesting of the cairns at Loughcrew. The monument has a typical cruciform chamber constructed within a kerbed mound of about sixteen meters in diameter. There are some beautifully executed megalithic art within the chamber: a set of three spirals on the sillstone covering the entrance to the right-hand recess, seems to anticipate the Entrance Stone at Newgrange.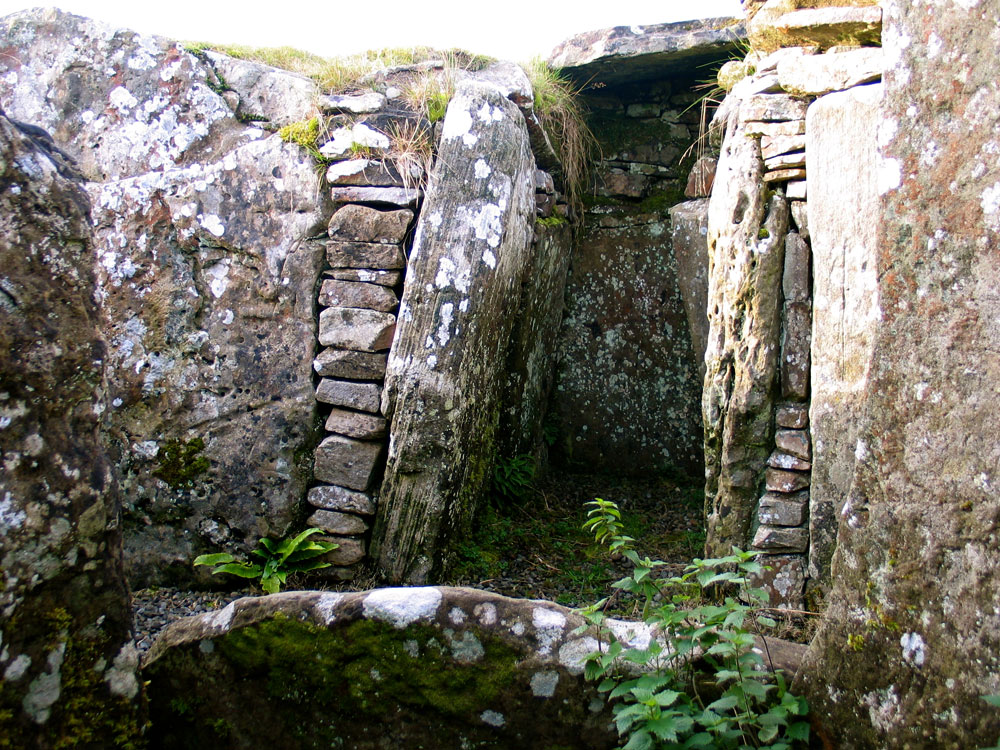 Eugene Conwell, a local school teacher, excavated Cairn H in 1865, and made many finds, both from the neolithic and from a much later period of reuse during the Iron age. He came back again in 1868 to resieve his spoil from the dig. You can read Conwell's excavation which lists his finds on the following page.
Raftery Excavations
In 1943 Joseph Raftery of the National museum excavated the monument, and his finds ( which are still unpublished ) led him to conclude that this monument was, in fact, constructed in the Iron Age, mainly because he found many more carved bone slips at the foundation levels.