Art and symbolism of Newgrange
Newgrange has some of the finest megalithic art in Europe. Three of the kerbstones are fully decorated - the Entrance stone, Kerbstone 52 which is positioned at the exact opposite side of the cairn to the entrance, and K 67 which lies to the north of the chamber.
In addition there are many lesser carvings on other kerbstones. During the excavation it was discovered that several stones were decorated on their inner hidden sides, which prompted much speculation about the nature and meaning of the art.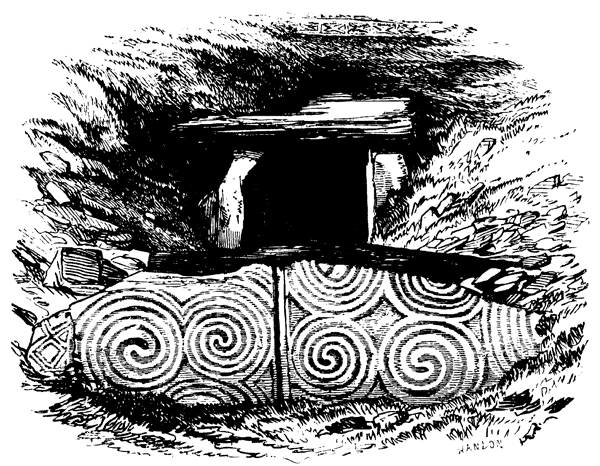 The lintel of the Roofbox is engraved with a series of eight lozanges which may reflect the division of the year into eight parts as can be seen in the equinox engravings within Cairn T at Loughcrew.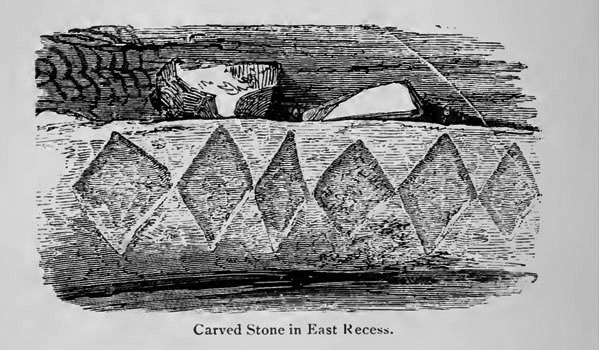 The passage and chamber stones are also richly engraved with spiral, lozange and zig-zag motifs. The signiture of the Newgrange builders is the famous triple spiral which appears in a large version on the entrance stone and a finer version in the end recess of the chamber.