The Giant's Causeway
This marvellous formation, considered one of the wonders of the world, and visited by tourists from every part of the earth, consists of three divisions called The Grand, The Middle, and Little Causeways, and is composed of polygon pillars of the most various and irregular angles, and yet so closely connected that the blade of a penknife cannot be inserted between them. The prevailing type is hexagonal, but one three-sided pillar has been found near the centre of the honeycomb, and several nine-sided have been recently discovered.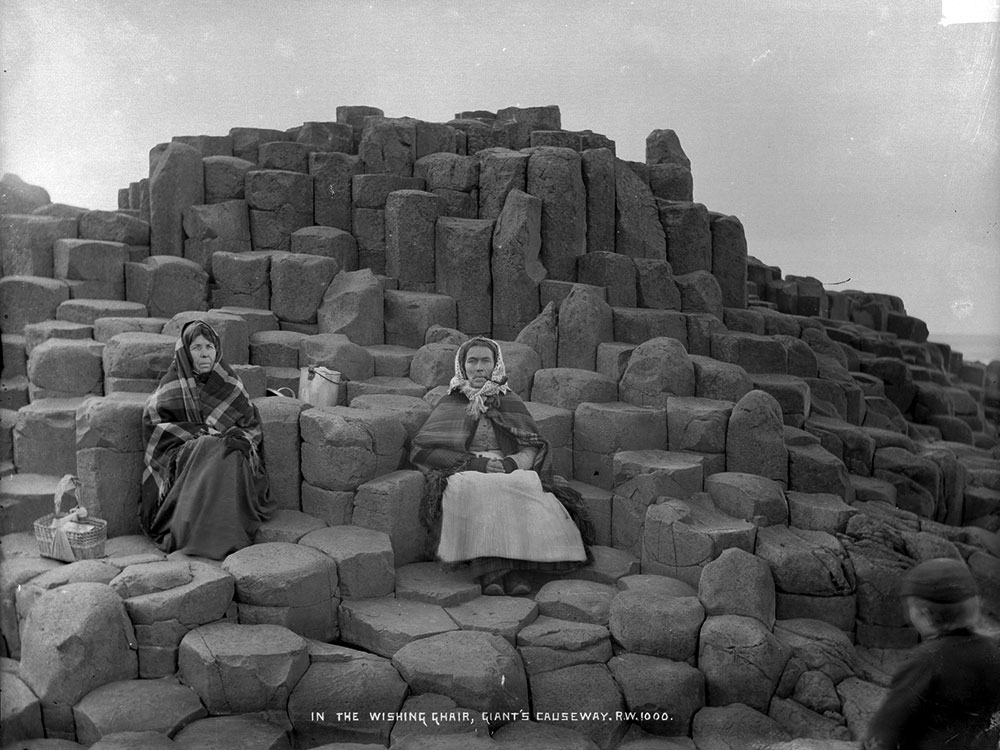 Strangers in general, says Doyle, from whom I quote, associate with it the idea of grandeur, whereas the Causeway itself is comparatively far from being a striking object. It consists of a natural mole about 300 yards long, and at its greatest elevation not quite 40 feet above the level of the sea; so visitors are at first disappointed, but a nearer inspection will impress all with wonder. It is not till one is fairly on the surface of the mole, and walks along the polygonic pavement, that his amazement will be fully excited. Its want of magnitude is compensated by its extraordinary beauty and singularity.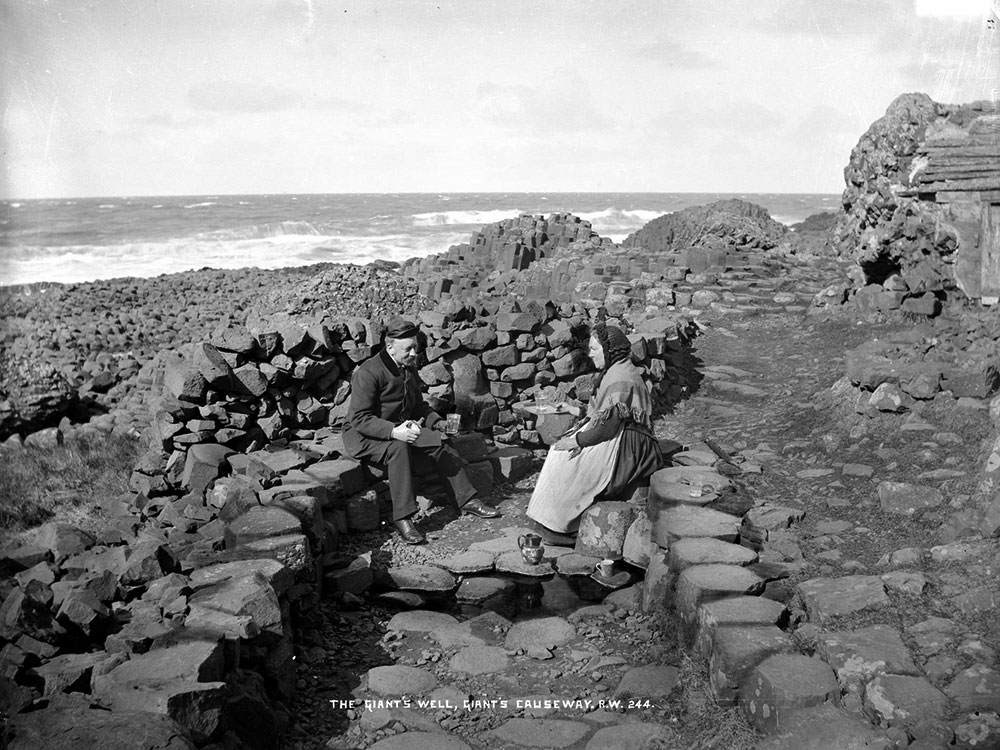 Though the polygons are all irregular, it is a singular fact that the faces of the adjacent pillars are equal, and thus space is occupied without the slightest loss. Each pillar is perfect in itself, and is separable from the rest.