The Samhain Alignment at Listoghil
The largest monument at Carrowmore, with a diameter of 34, meters is known as Listoghil a site with a fascinating astronomical alignment. The original monument at Listoghil is the massive level platform or tertre which is 50 meters in diameter and may date to around 4,100 BC. The platform has a fantastic view of the local horizon, and it seems that the platform had a long period of use as a place to make astronomical observations. It is interesting to note that the tertre is on a ridge 59 meters above sea level, and located about 200 meters east of the highest point.
It seems that this massive platform had a ring of stones placed around the circumference. Today only one stone remains, but geophysical surveys indicate that there were more, and early researchers such as George Petrie noted at least six remaining of the original circle.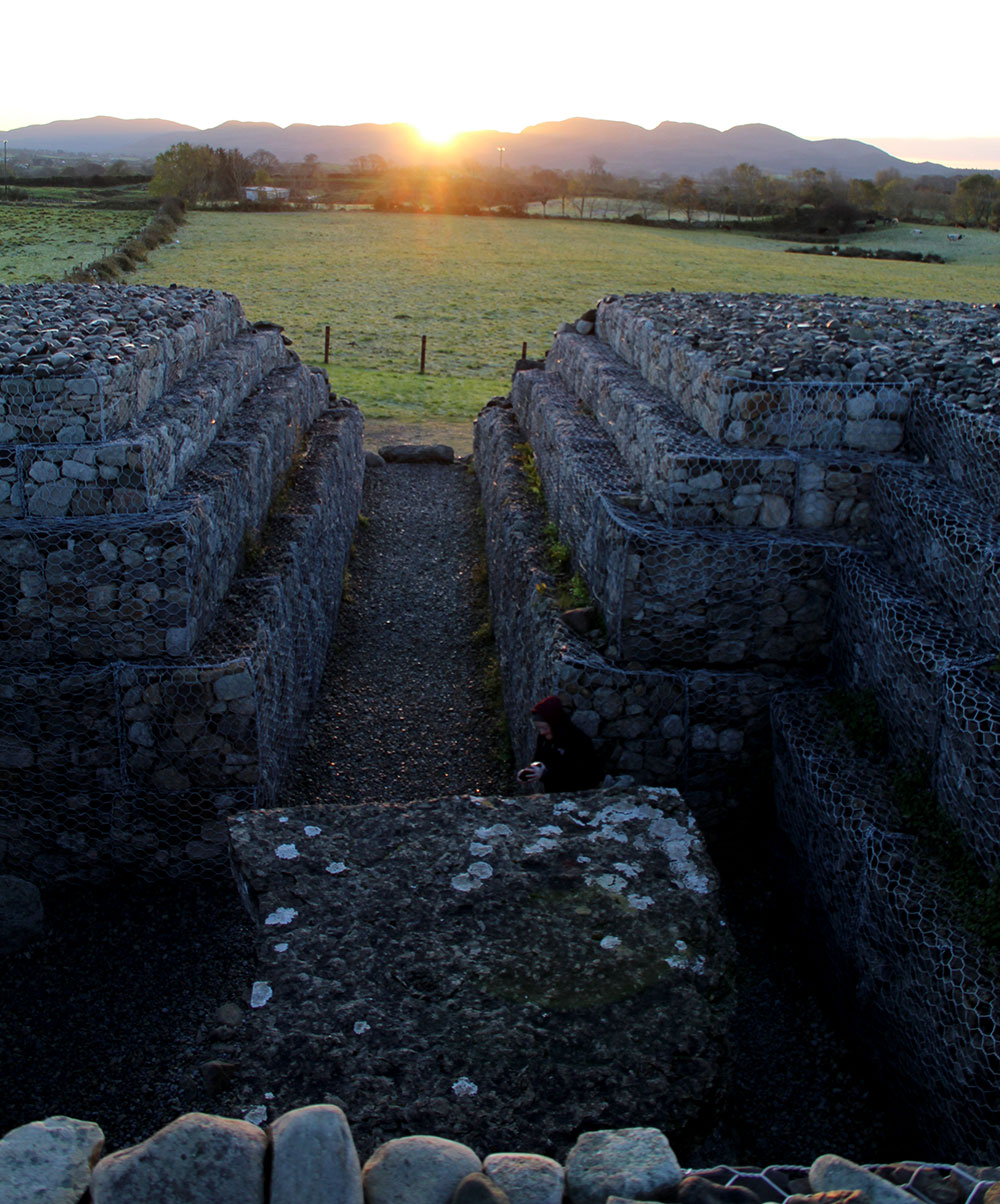 The chamber and circle at Listoghil were probably constructed some 500 years after the platform and outer circle, and seem to date to around 3,600 BC, the date coming from the skull of a 54 year old man who was buried within the chamber.
For half a millennium some form of ritual activities, which seem to have involved lots of burning, took place here before the present monument was built. The circle and chamber are believed to have been free-standing for a period, possibly 200-300 years, with two or three inner rings surrounding the chamber. After this free-standing phase some form of cairn was added to the monument.
Because the cairn was used for a quarry for many years we have no idea what form it originally took; the cairn was plundered in the 1830's and 1840's and the stones were used to build field-walls. The modern reconstruction is largely conjectural.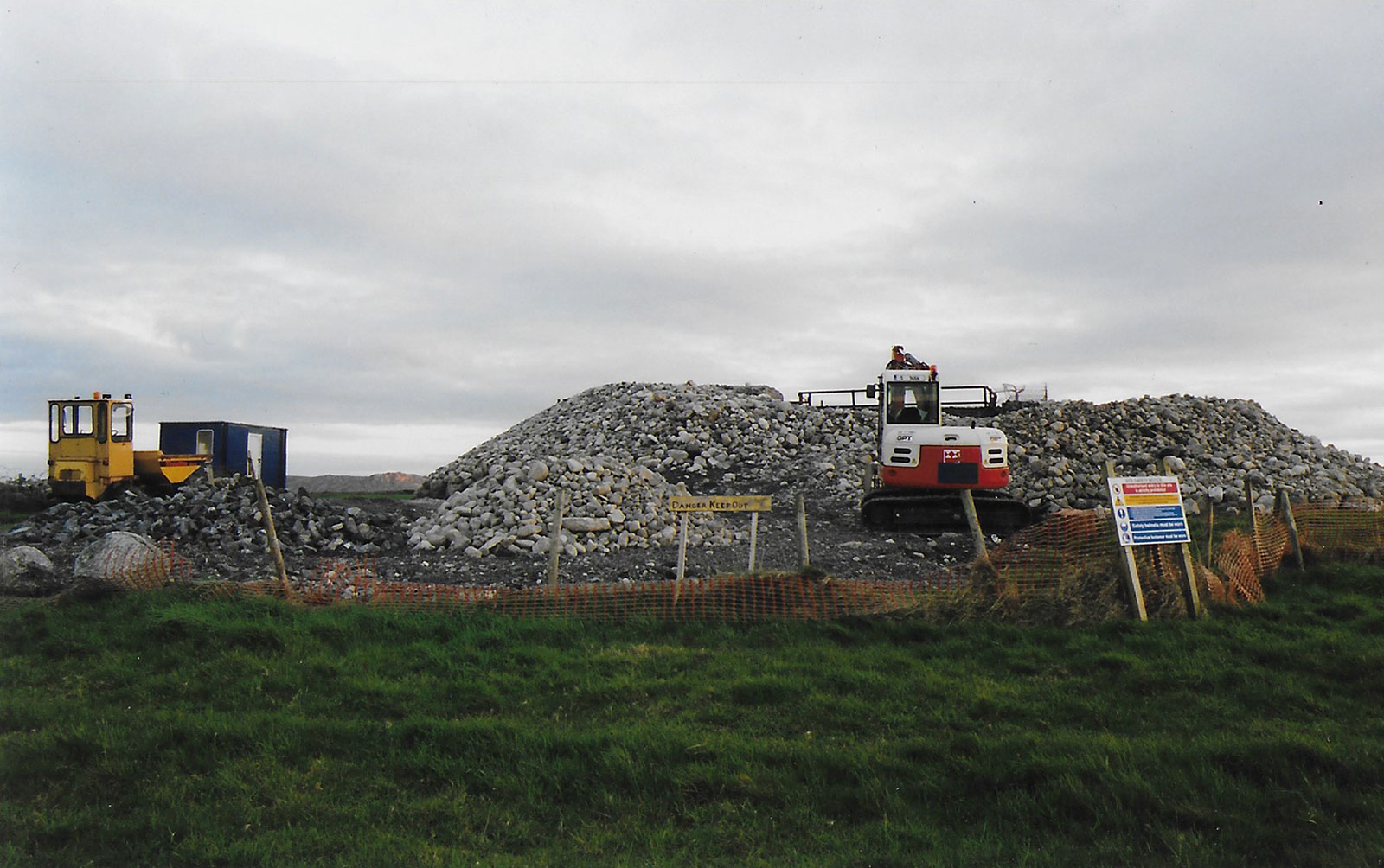 The Reconstruction of the Cairn
During the excavations which took place between 1996 and 1998, a decision was taken to recreate the cairn around the chamber of Listoghil. To accomplish this, the 1830's field-walls were dismantled and removed and placed within the circle at Listoghil. It seems that no-one had a clear plan of how this was to be accomplished and the restoration project took a number of years. Eventually a passage 13 meters in length and 2 meters wide was created using gabions—stone filled wire baskets—creating a modern entrance which follows the axis of the chamber. A large open space was left around the chamber, which had to be stabilized with a concrete base, leaving the monument free-standing.