Circle 54
Dolmen 54 is a small unipmosing megalith with a strangely shaped capstone, not unlike the prow of a small ship. Apparently a fine circle surrounded this monument, until it was dismantled around 1837 and used to build fieldwalls. The mound or tertre was ploughed away by improving tenants. As a result, the capstone of the dolmen is somewhat de-stabilized and is partly off its supporting orthostats.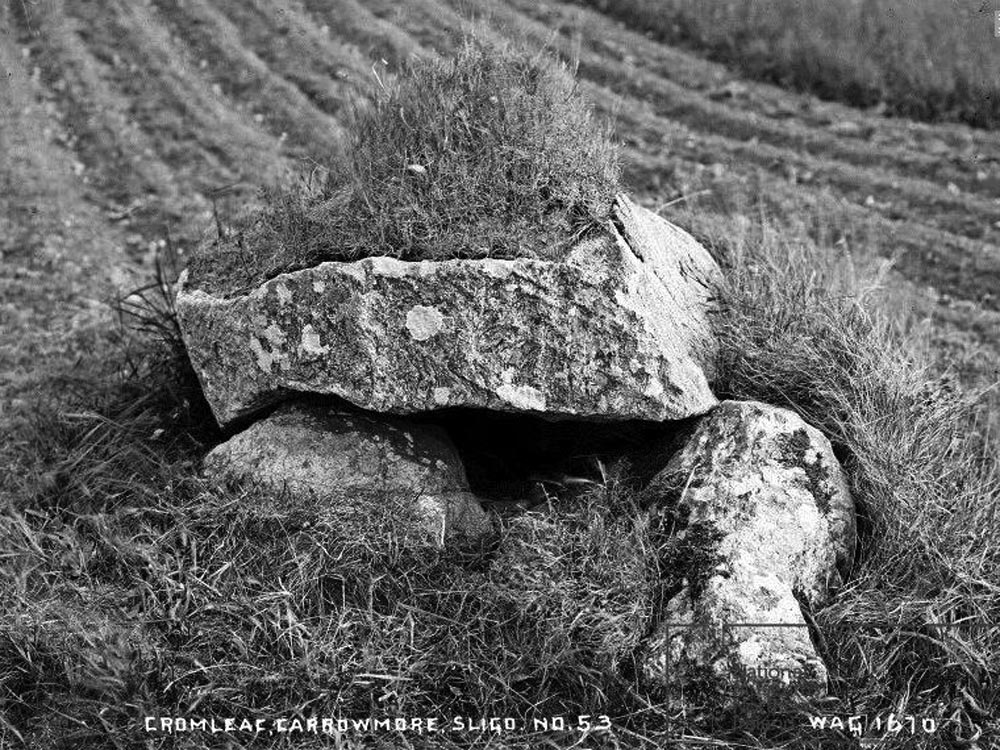 The circle, a physical and symbolic boundary between the world of the living and the lands of the dead, was broken up shortly before Petrie's visit in 1837.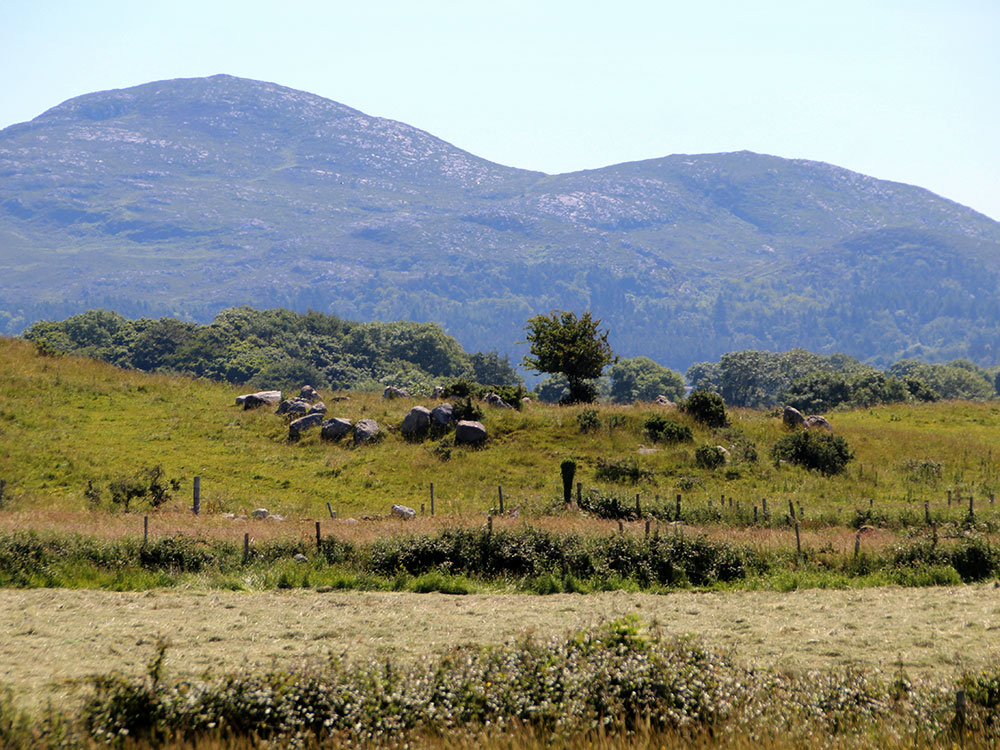 A fragment of Carrowkeel ware pottery, discovered in this monument by Walker, was confused with a pottery sample from Moytura at Lough Arrow by Wood-Martin. The confusion was cleared up by Michael Herity in an article published in 1970.
Circle 54 - Borlase
Situated at the angle of the field, northeast of the cairn called Listoghil, and to the east of LXV (dolmen-circle).
"Of this circle, also, only a few stones are left, the rest having been carried away to clear the ground; but the cromleac is untouched, though covered with stones collected off the land."

- Petrie, 1837.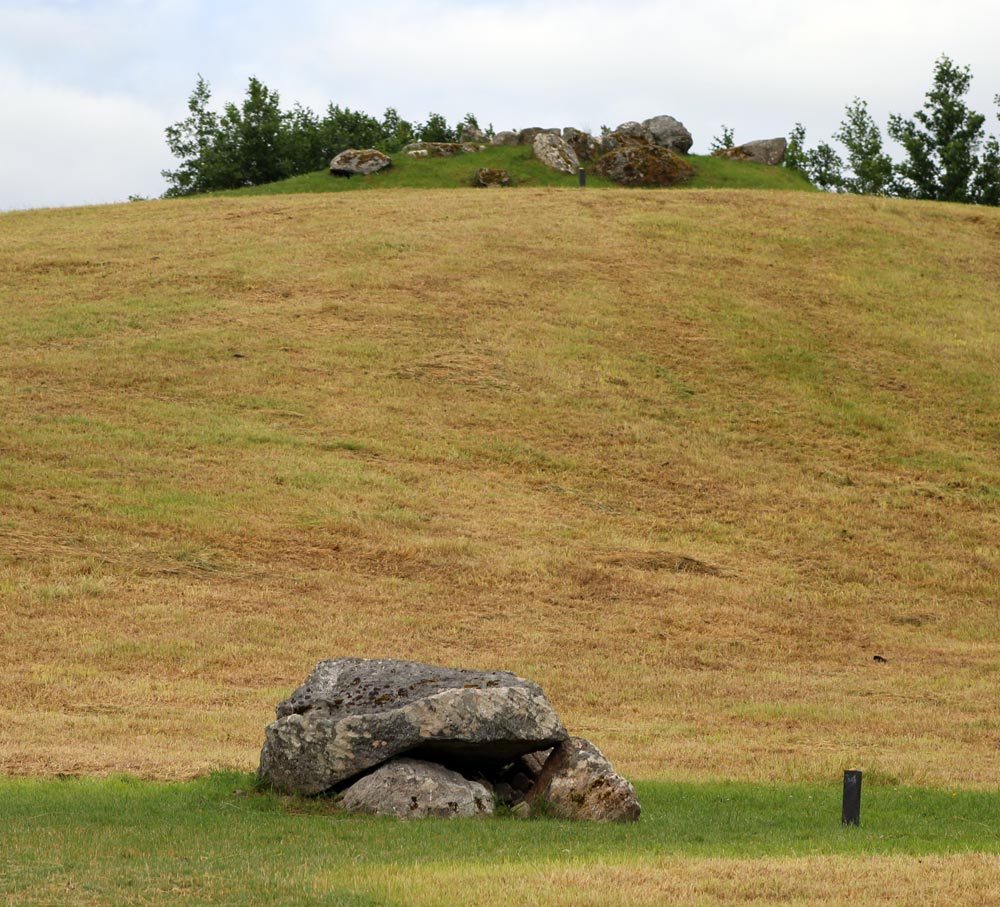 "Three small fragments of uncalcined bones, pieces of oyster-shell, and a flint flake, represented all that was discovered here. The few stones yet remaining of those which formed this monument may now be seen in the fences around a neighbouring cottage."

- Wood-Martin.