Site 13
Dolmen 13, the Carrowmore Druid's Altar is located right beside the Seafield road, just a few hundred meters north of the visitor centre. The circle of this monument was destroyed, and the stones used to construct a boundary wall sometime before Petrie's 1837 visit. The circle was about thirteen meters in diameter when complete.
What remains is a large and impressive dolmen or chamber capped by a huge split boulder. The whole effect resembles a huge mushroom, much the same way that the Phantom Stones evoke a giant turtle. The stones used in this monument are all gneiss erratic from the Ballygawley mountains.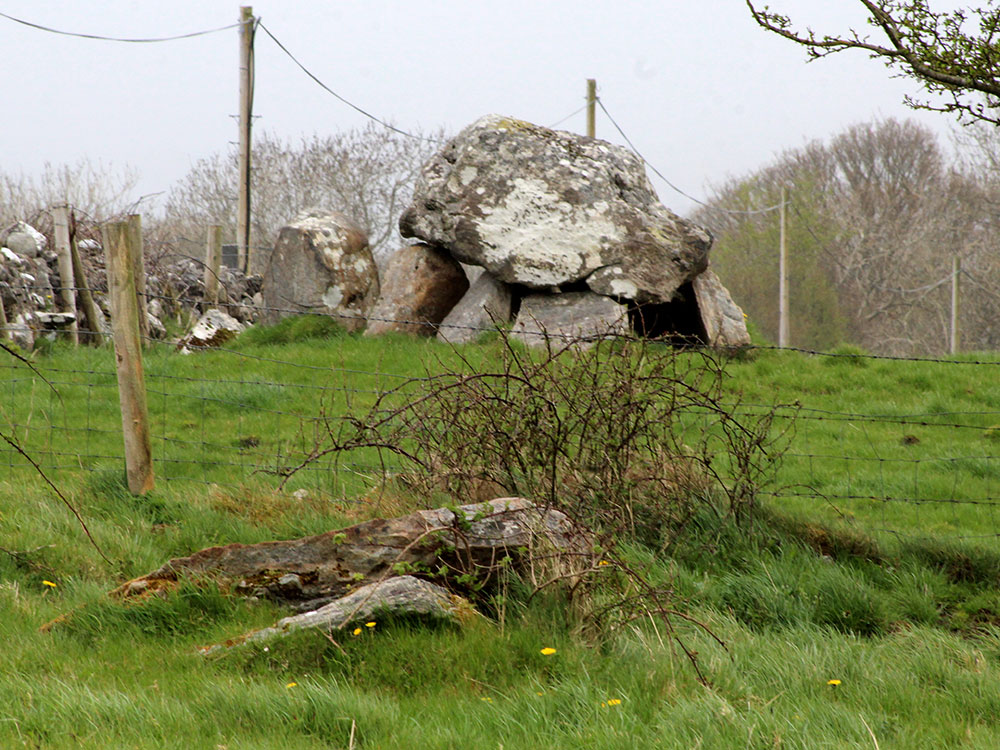 When Wood-Martin excavated the monument, he found it had already been cleared, most likely by Roger Walker. He found 600g cremated bone, fragments of shells, small pebbles, charcoal, and a piece of glass.
This monument was hit in a car crash in 1985; the occupant of the car was killed and the capstone was badly displaced, sliding away to the east. The dolmen was later repaired by Swedish archaeologi cal teamusing a crane, but the capstone has slumped down again.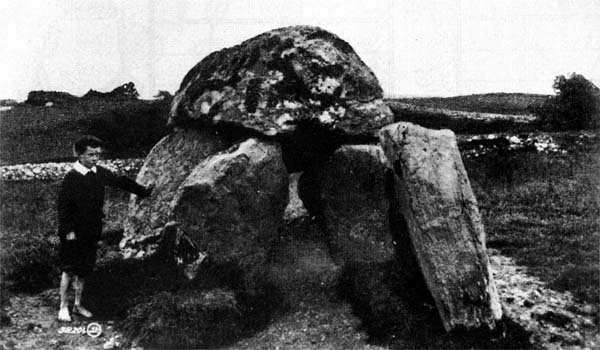 This site and the nearby Kissing Stone are believed to mark the gateway or entry point into the ring of the Carrowmore complex, and as is often the case in Ireland, the modern road may well follow the route of the original routeway. There was a lot of activity in this area during both the Bronze and Iron ages.
Like the Kissing Stone, dolmen 13 is large enough for a person or two to squeexe into the chamber, and has a short passageway pointing away from the centre of the complex towards the north.