Circle 56 at Carrowmore
Monument 56 at Carrowmore sits on the edge of the low ridge behind the Visitor Centre, right beside and paired with the much larger Circle 57. The monument is composed of a low circular earthen platform or tertre surrounded by a ring of small to medium sized boulders, slightly under ten meters in diameter. The twelve boulders which form the ring or kerb are much smaller than the massive boulders used to construct Circle 57.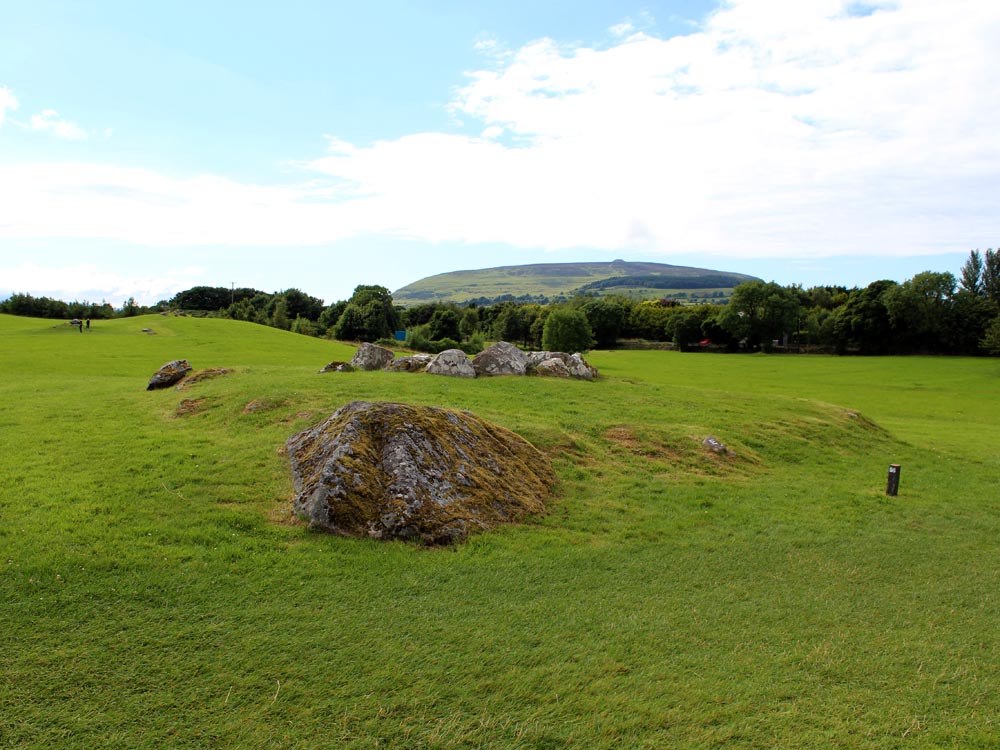 One of the boulders on the southwest side of the ring has been displaced, a feature which occurs at several other Carrowmore circles, which is believed to indicate a bronze age reuse of the monuments. At Circles 26, 36, 56 and 57 a boulder was removed from the circle during the bronze age reuse of the complex.
The strange chamber at Cloverhill and the 'spaced boulder circles' to the north of Carrowmore may also date to this time. Perhaps the bronze age people were breaking the ring and removing chambers to release the spirits and souls of those interred there so the monument could be cleansed and used by the new owners.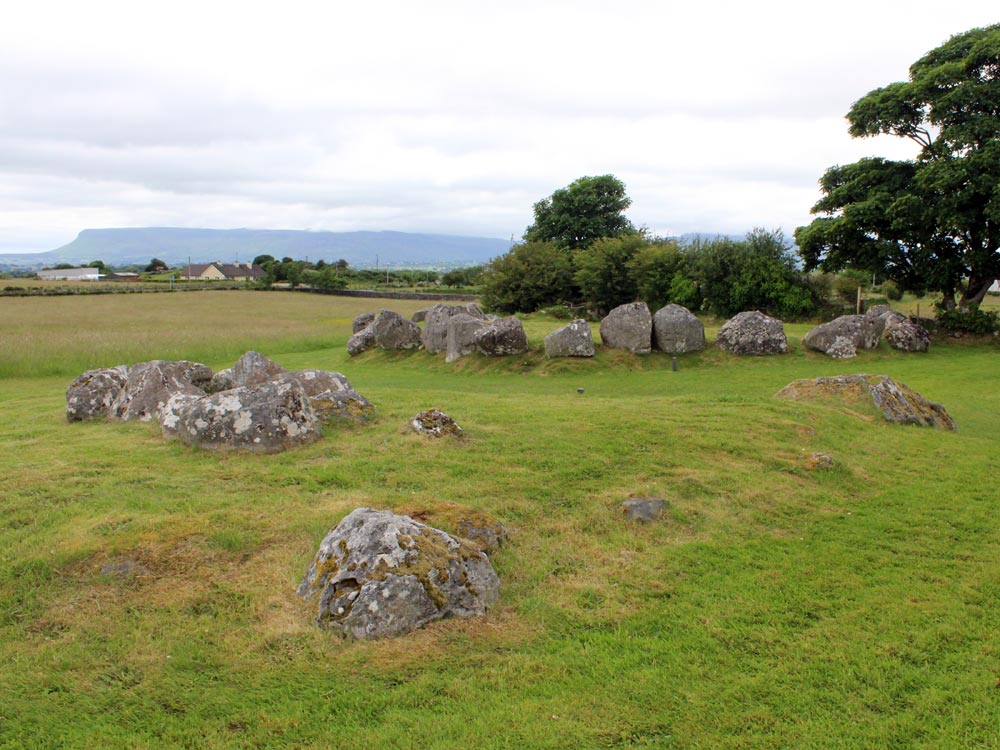 Earthen mounds called tertres are a very early form of passage grave found in the Gulf of Morhiban region about 6,500 years ago. In the middle of the platform is a paved chamber composed of five stones—the most common form of chamber construction at Carrowmore—with a short passage pointing to the midwinter sunset, somewhat to the left of Listoghil about seventy meters away.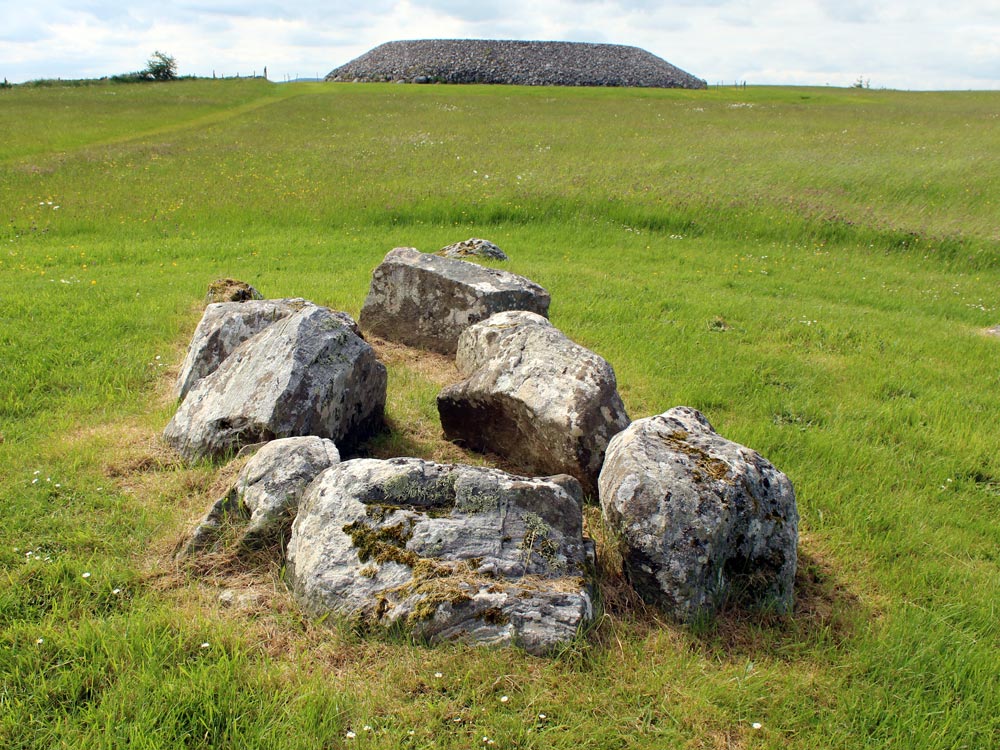 The platform of Circle 56 supports a chamber formed by nine stones. Some tend to describe this as a double or inner and outer chamber, but it appears to be a small five-sided chamber with the remains of a short symbolic passage attached on the southwest side. When Petrie saw the monument in 1837 the cromleac was perfect, but by 1888 when W. G. Wood-Martin excavated, the capstone had been lifted and moved to one side, undoubtedly by the local antiquarian, treasure hunter and good friend of Petrie, Roger Walker.