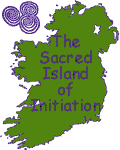 Carrowmore
The megaliths of Carrowmore, located a few kilometers south-west of Sligo town are at the heart of the Cúil Irra peninsula and are one of the greatest megalithic complexes of ancient Ireland. In this region you can visit the one of the great heartlands of megalithic culture in Western Europe.
Carrowmore is located at the centre of the peninsula, which is in the heart of a well-preserved megalithic landscape. The peninsula is bounded by water on three sides - Ballisodare Bay to the south, the Atlantic ocean to the west and Sligo Bay to the north. The stunning cairn topped mountain of Knocknarea is 6 km to the west, while the smaller, but equally important Cairns Hill is 6 km to the east. There are 6 more mountain-top cairns on the peaks of the Ox Mountains to the south.
Twenty seven monuments remain today, in varying states of preservation. The remains of at least 65 monuments are known, though it was thought by earlier researchers that there may have been up to 100 monuments at Carrowmore. The sites were extensively damaged in the early years of the nineteenth century by land clearance and quarrying.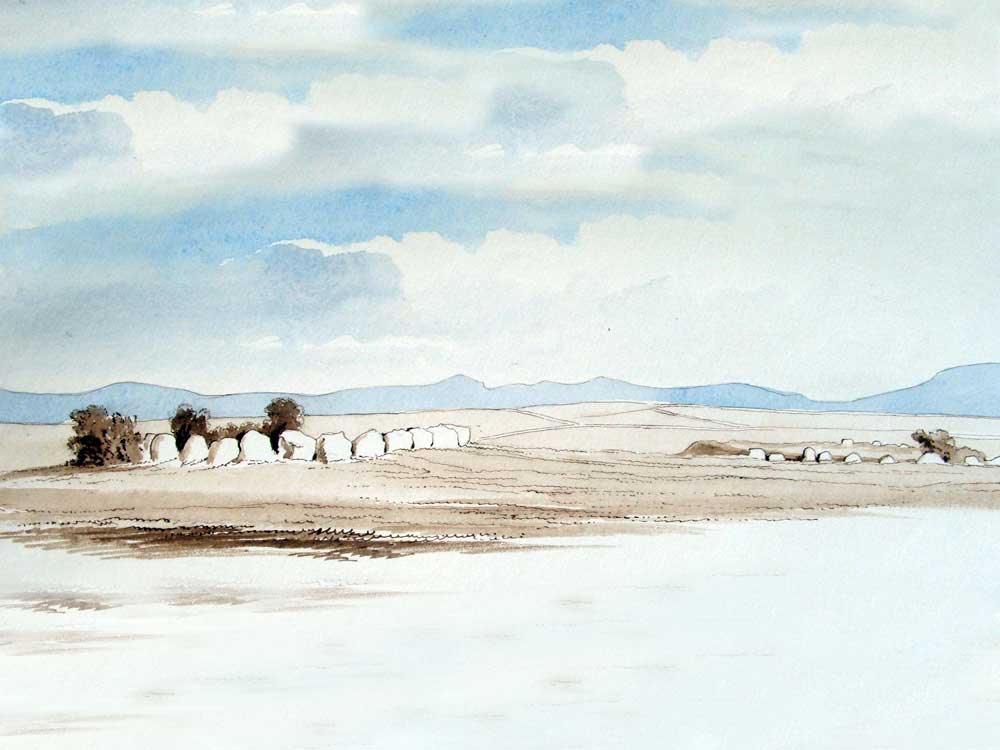 Circles 56 and 57 near the centre of Carrowmore, by William Wakeman around 1878.
Image copyright Sligo County Library.
The site is managed by the Office of Public Works, and there is a small visitor centre and information display which is open from Easter to the end of October, with a cover charge. Guided tours are provided. Carrowmore is well signposted from Sligo Town and is easy to find. Details of opening hours and fees can be found here.

This website provides a virtual tour of the sites at Carrowmore, with a page for each monument and as much information as I could find about them. As many of the monuments have been destroyed, the only records of some circles are the comments by Petrie and Wood-Martin and the illustrations of William Wakeman.
Clicking on the small circle (right) which is on each page, will bring you to the clickable map of the complex. This website is laid out like a book, so you can browse page by page by clicking the Next link at the bottom of each page. The next few pages deal with the monuments, history, researchers, destruction and excavations at Carrowmore, followed by seperate pages for each site. Enjoy your trip through Ireland's oldest megalithic complex.