The Glencolumbkille Turas
The legend of Glencolumbkille tells that Saint Columbkille either came here to wrestle with his own demons, or came here to do spititual battle with the demons already present within the Glen. Whatever the case, it is one of the most interesting examples of an early Christian pilgrimage site and the accompanying rituals surviving in Ireland today.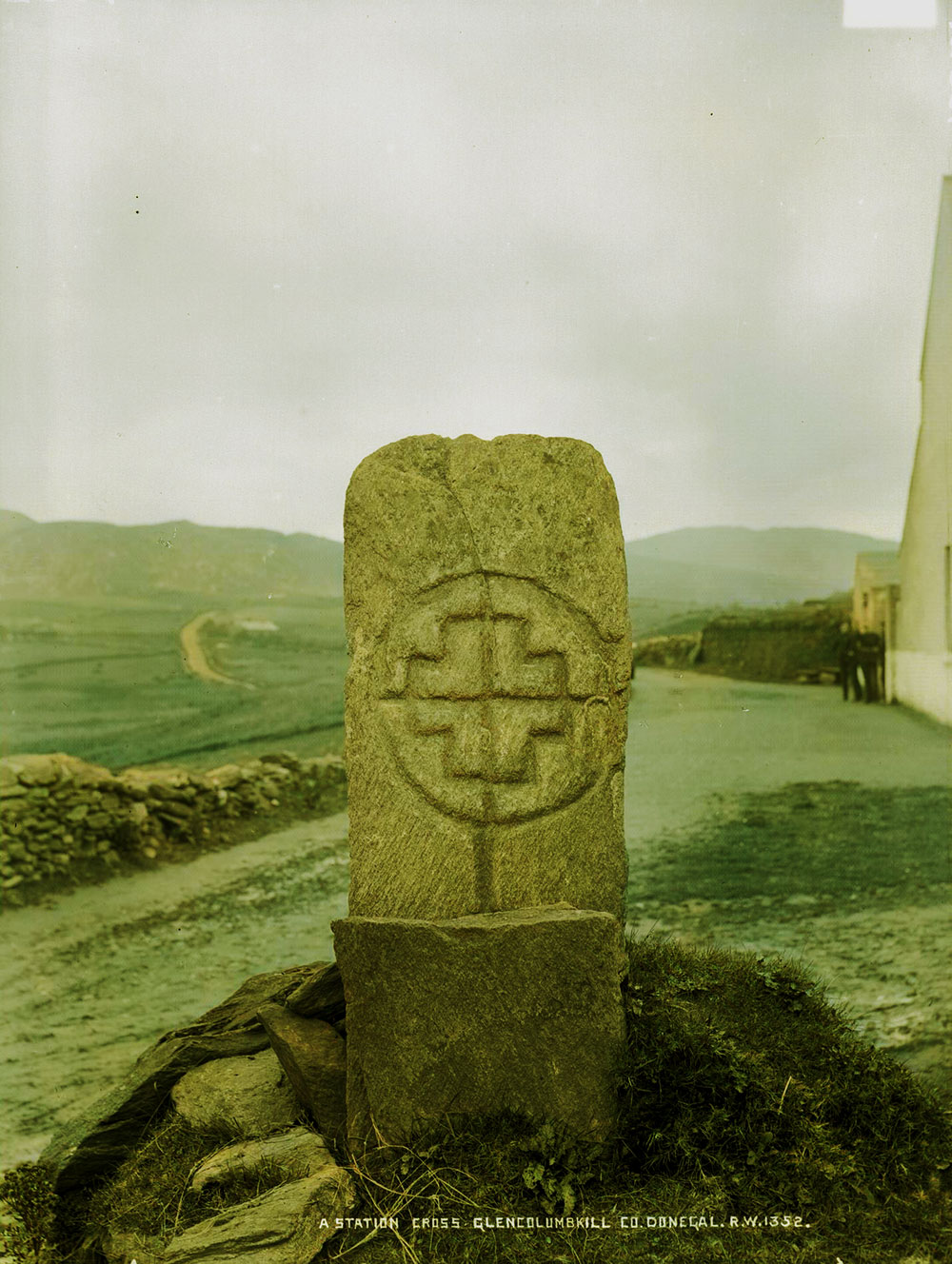 The pilgrims come to Glencolumbkille on June 9th, the feast-day of the Saint, and perform ritual he stations set on a turas around the valley, where a set of stone cairns support ancient cross-slabs representing an early expression of the stations of the cross.
The best-known monuments of the Glencolumbkille region are the penitential cairns of stones with their carved cross-slabs, the early form of monument high cross which is essentially an engraved standing stone. There are at least thirty-two of these cross-slabs or pillar stones within the Glen.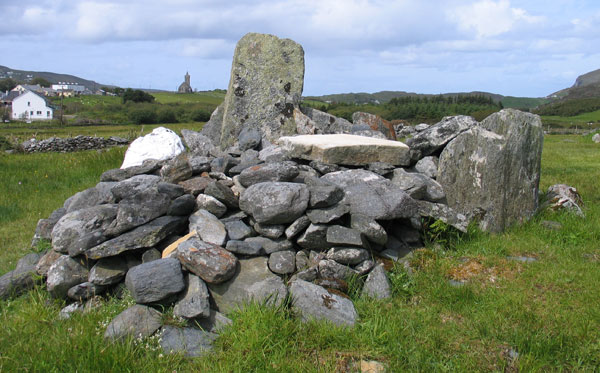 Columba is one of the most interesting figures of the early Christian period in Ireland. He was a Donegal prince, born at Gartan into an important royal family. He chose the spiritual rather than the earthly kingdom at an early age. There are many stories and tales of Columba, who founded many well known monasteries in Ireland.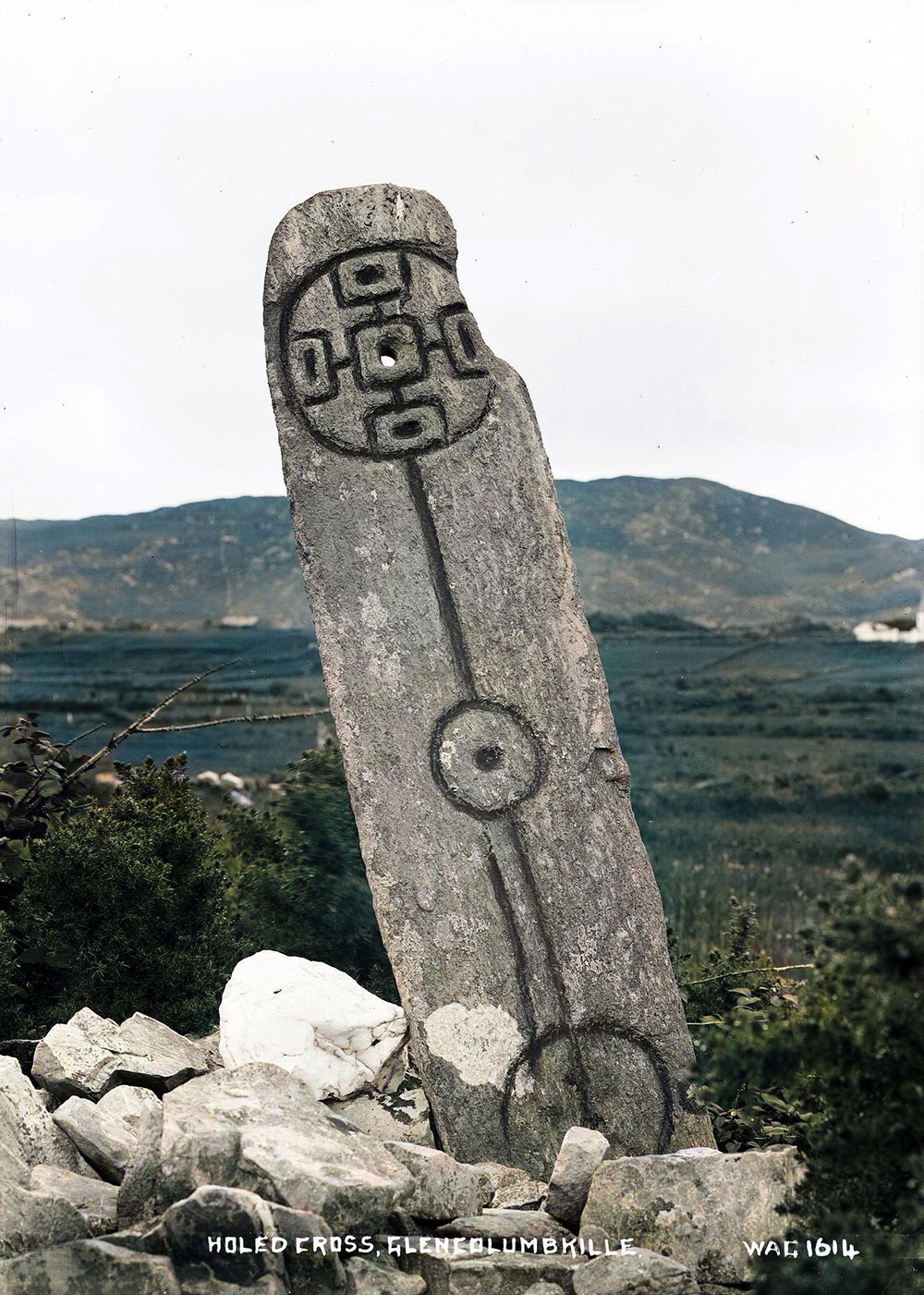 Columba was responsible for the Battle of Drumcliffe, which was fought over a book, and in which several thousand men were slain. He travelled to Inishmurray to confess to St Molaise, who banished him from Ireland as pennance for the many lives lost in the battle.
From Inishmurray he left for the Scottish Island of Iona, where he founded one of his most famous monasteries. At Iona, Columba set out to convert as many souls as had been slain at Drumcliffe.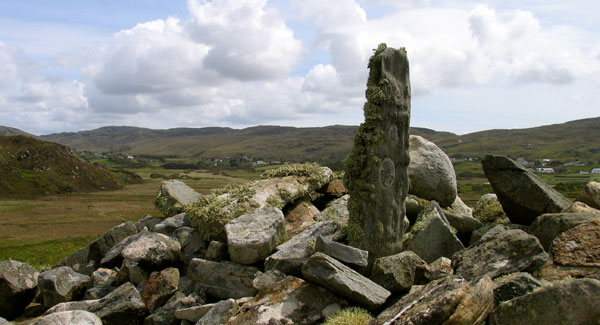 The Glencolumbkille turas involves a good trek and takes several hours to complete. Sometimes it is performed at night, beginning at midnight.