Tobernaveen - An Cloch Breac
The Speckled Stone stands at the boundry of three townlands (one of which, Tobernaveen is one of the names the stone goes by), a little over 1 kilometer north of Carrowmore. It is a large, flat slab of limestone about 2 meters square, with an unusual hole about a third of the way up from the ground.
Local traditions say that in the past sick children were passed through this hole as a cure. This is a common belief with holed stones, which were also used for hand-fasting ceremonies. It has been suggested that it may be the last remaining slab from a megalithic monument, but it is more likely to be an ancient boundary marker.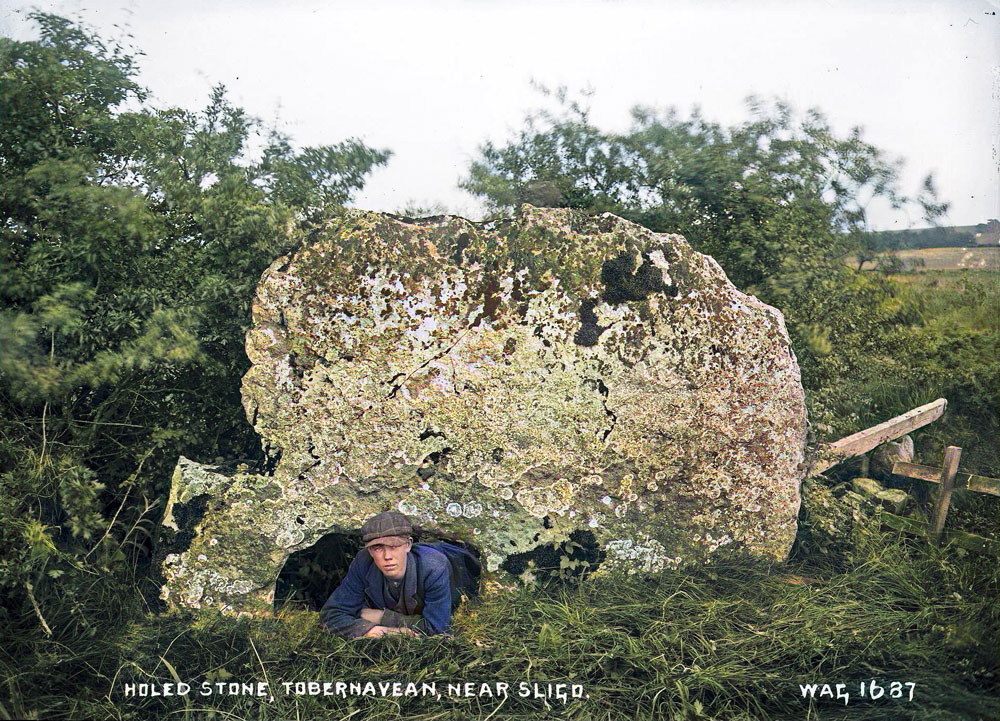 The name, 'An Cloch Breac' is very interesting, as 'speckled' is an ancient word which has associations with magic and portals to and from the Otherworld. Other sites in the area have Speckled or Breac in their names: The Bricklieve Mountains ( Breac Sliabh ), Barnabrack (Speckled Gap), and Shee Reevagh—which means 'Dappled Fairy Mound', and the famous Cursing Stones on Inishmurray.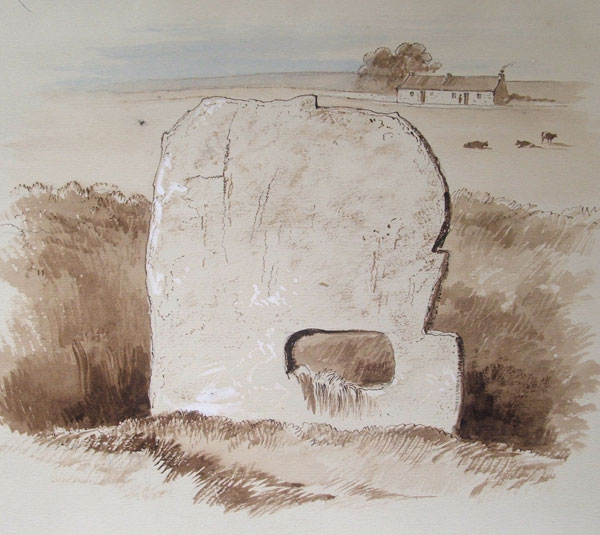 The monuments at Carrowmore are clustered in an oval around the central site, Listoghil. A tail or trail of monuments lead off to the north towards this stone, which has led some researchers to suggest that the stone was part of a ceremonial entry way or path into Carrowmore.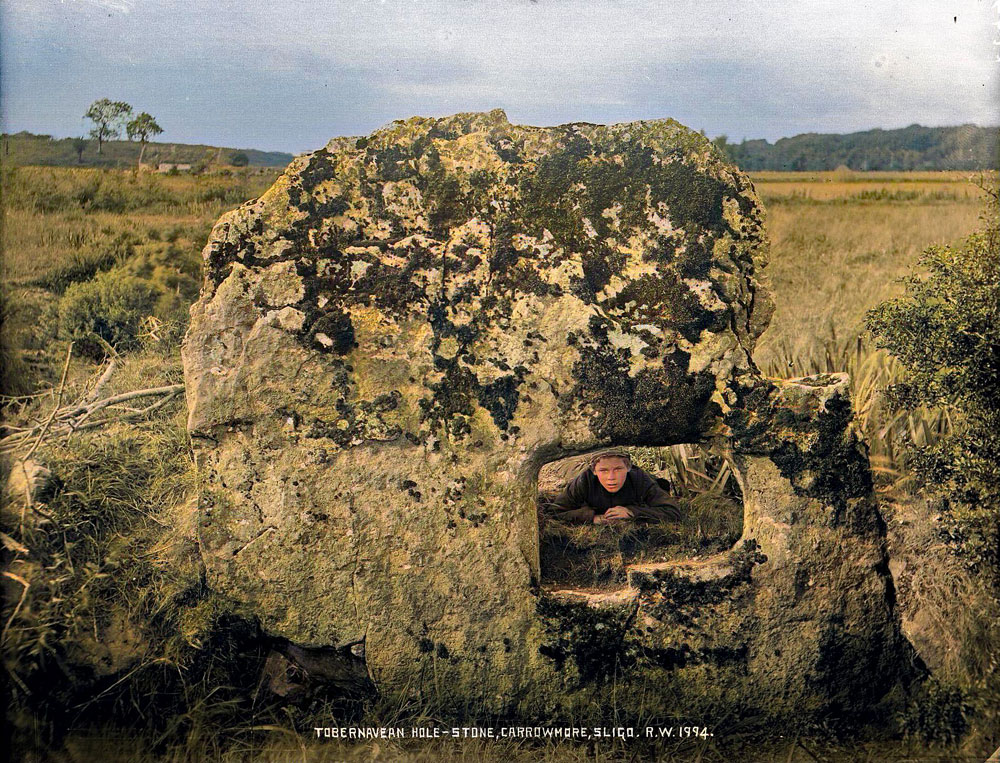 Though the stone is quite close to the road, access is very difficult by several electric fences and drains. The Speckled Stone stands at a junction where two drains meet, and is much taller than is apparent from the top picture as the ground level has risen around the stone.