The Entrance Stone
The Newgrange Entrance Stone is the masterpiece of the neolithic passage-grave builders in the Boyne Valley, and is the most recognisable symbol of prehistory in Ireland. I have to add here that it is this stone which fired my imagination when I first came across it in History of Art at the age of 15; we had to learn to draw it freehand, then from memory. I have been fascinated with it ever since.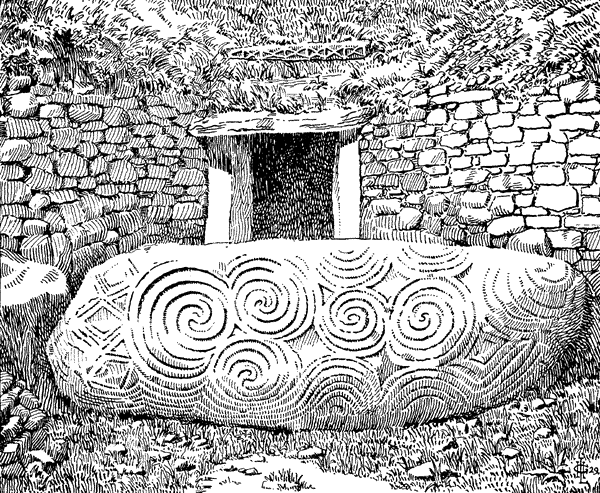 The decoration consists of a large triple spiral engraved with double loops which fill the left side of the Entrance Stone. The spirals rotate clockwise on the way to the centre and anti-clockwise moving away from the centre, a kind of ancient Irish version of the Yin Yang. The triple spiral is echoed by another expression on a stone in the passageway, and yet another within the deepest recess of the inner chamber.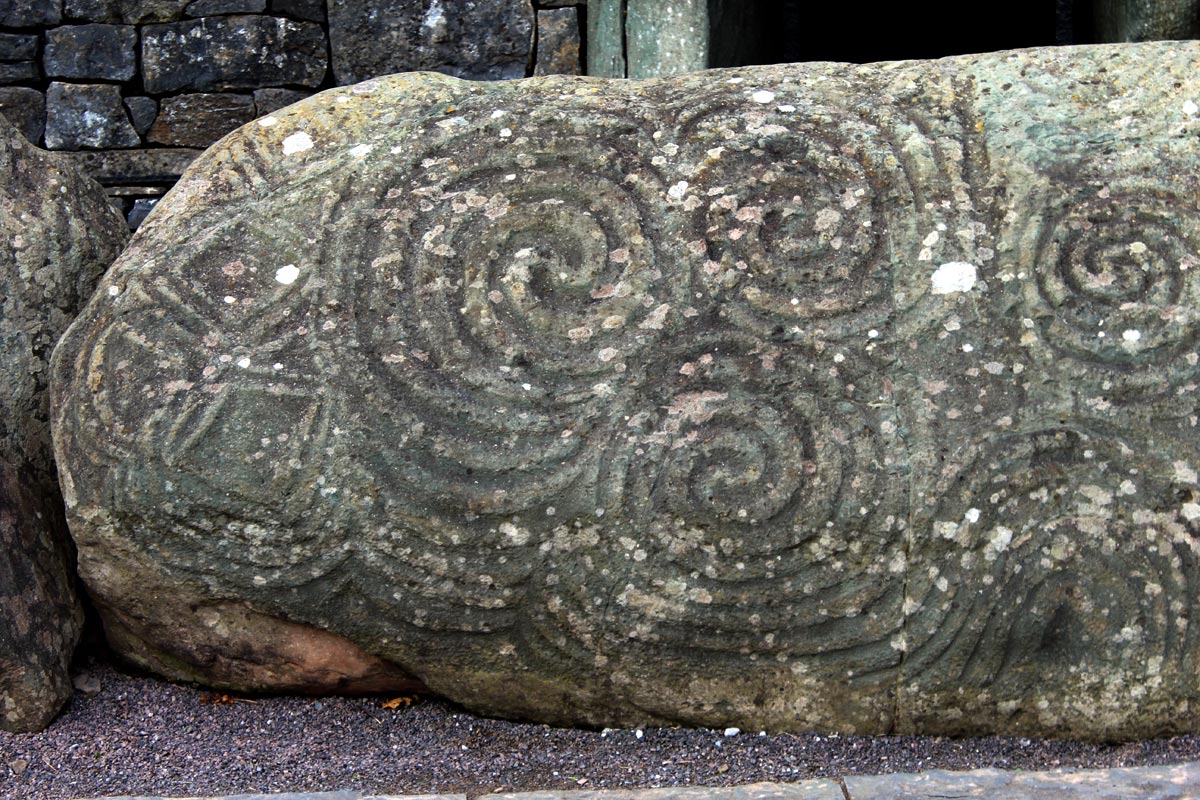 A group of chevrons ( diamond shaped engravings ) emerge from the left side of the spiral. The stone is divided by a vertical groove which marks the entrance position and azimuth of the sunrise on the winter solstice.
The line or central groove lines up with the deep groove or channel dividing the artwork on companion-stone Kerbstone 52 at the opposite side of the mound. The right side of the stone is composed of two bands of spirals which give way to a series of chevrons and arcs which move to the right and away from the triple-spiral.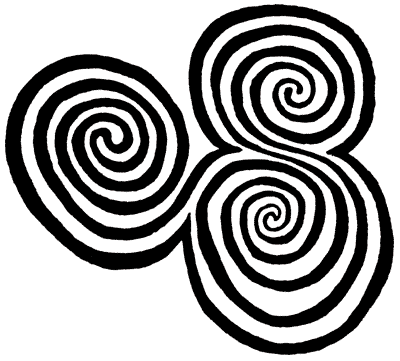 The small triangle at the bottom centre of the Entrance stone is intriguing, and it has been suggested that this is a carving of the view to the chamber when standing before the mound.