Excavations at Newgrange
The first modern dig at Newgrange took place in 1699, shortly after the Battle of the Boyne, when the new landowner Charles Campbell, making improvements to his farm, set laborours to quarrying stone from the great mound on the hill. The area where they began digging was close to the entrance and they soon uncovered the Roofbox and the Entrance Stone.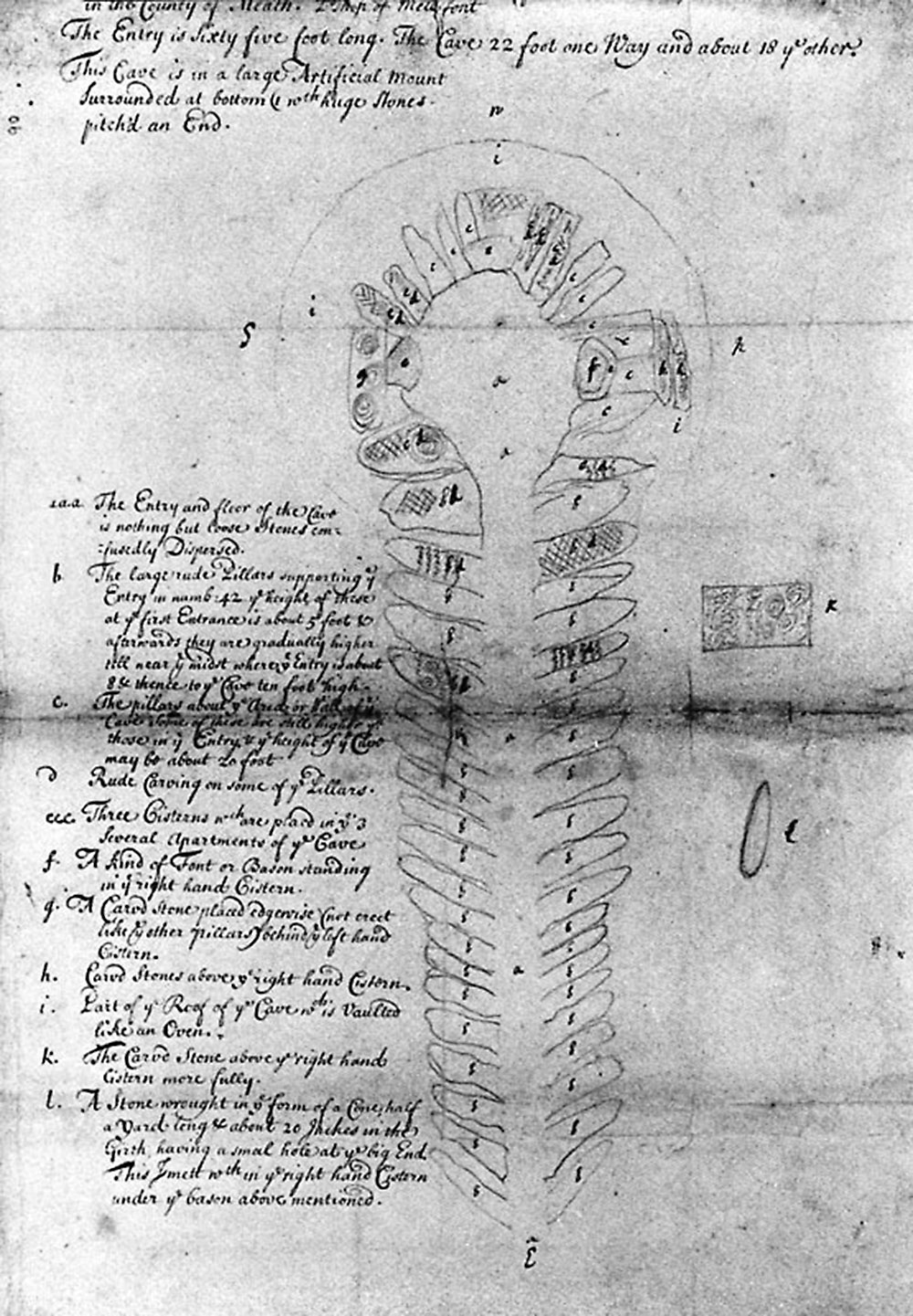 Edward Lhwyd was the first antiquarians to visit and describe the mound, during his tour of Ireland in 1699. He was lucky enough to pass by just after the entrance had been discovered. During the next 200 years the site had many visitors, as can be seen from the quantity of graffiti they left behind them.