Knowth's engraved stones
Knowth has a huge collection of megalithic art engraved on it's stones. Since excavations and conservation finished, it is possible to walk right around the main mound and view the kerbstones. The quality of the stones used varies, some being quite rough, but of the 127 kerbstones, nearly all have been engraved, and several are outstanding examples of neolithic art.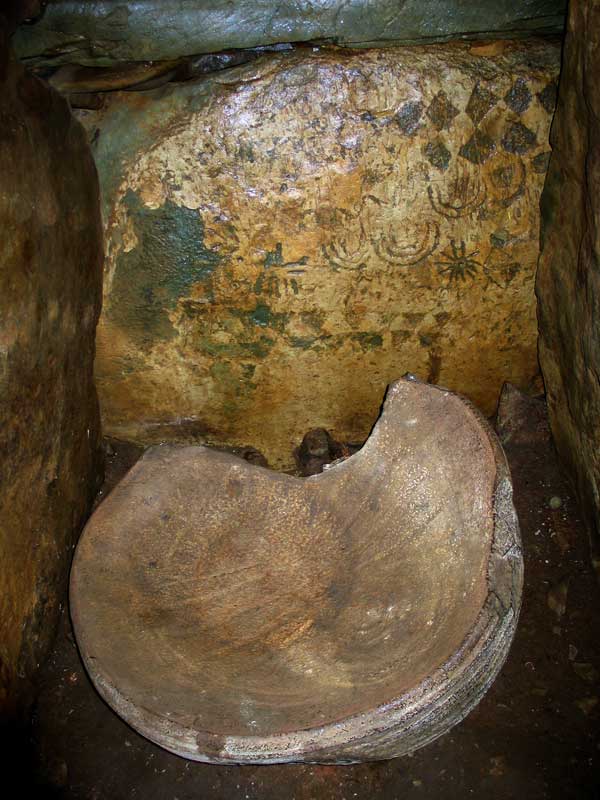 The predominant motifs are sinuous curvey lines and circles, and over all they give a strong impression of representing lunar phases and cycles. On several of the stones, a development seems to be occuring, for example, of the moon waxing and waning as it moves through it's cycle.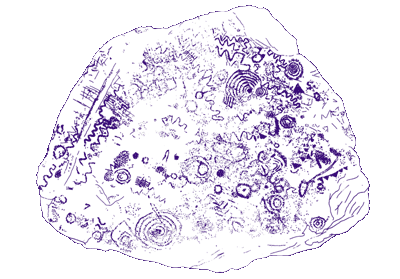 The art at Knowth strikes me as predominantly of a symbolic astronomical nature, and the best example is the engraved basin or cauldron, above, to be found in the right-hand recess of the eastern chamber.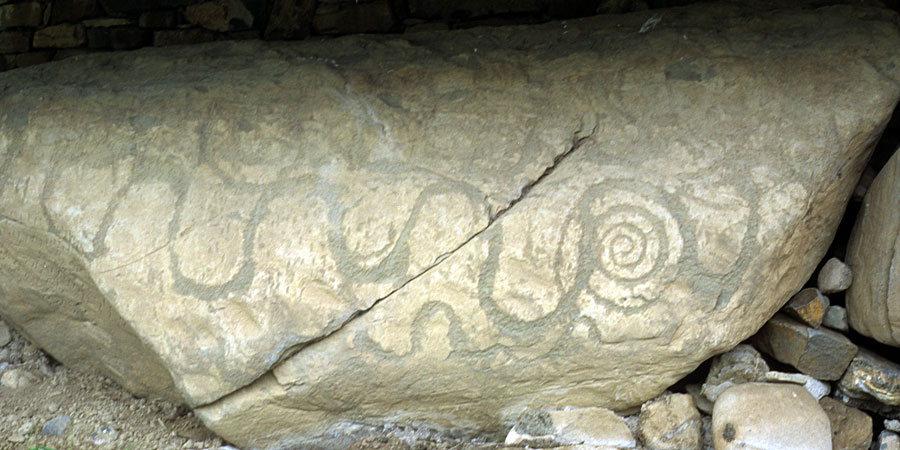 My suggestion, which takes on bord the work of Brennan and Stooke, is that Knowth is a specifically lunar site, and was dedicated to studying the long cycles of the moon which recurr every 18.6 years.