Knowth - Site 2
Site 2, the largest satellite at Knowth, would seem to be quite an important and overlooked monument in all the speculation and debate about the astronomical features at Knowth. The mound is about 22 meters in diameter which is as big as the larger cairns at Carrowkeel and Loughcrew. It is oriented to the northeast, approximately the region of the summer solstice sunrise and winter solstice full moon rising positions. The passage and chamber measure 13 meters in length, and the chamber is cruciform in shape as shown in the diagram below.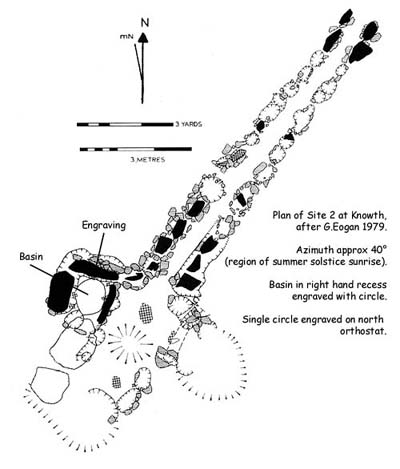 The diagram above is from George Eogan's book, and shows that the left hand recess and the back wall of the chamber are destroyed, so we can't tell if the right hand recess is larger, as is usual in these monuments. The excavators found a basin in the right-hand recess of the chamber. There is a picked line around the inside of the rim, and the basin looks as though it was designed to hold liquid and not ashes. The orthostat north of the basin has a circle engraved on it which looks to be a fairly obvious rising sun or full moon.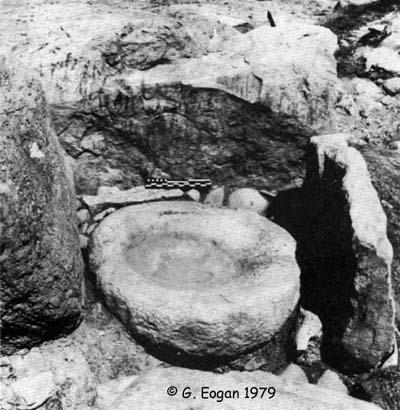 Two other orthostats are decorated, those which mark the point where the passage ends and the chamber begins.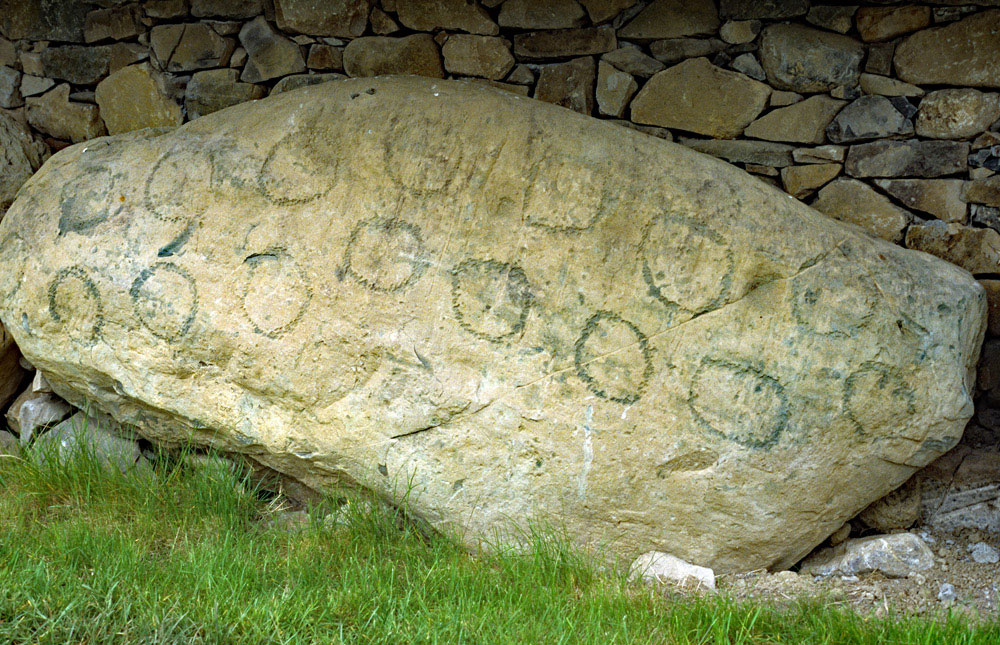 The stone on the south side of the kerb of the main mound, which is close by the entrance to this satellite, has a number of circles which could represent and have been illuminated by the rising midwinter full moons It certainly seems to be a count of some sort.