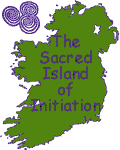 Dowth South
The large engraved kerbstone K1, above, marks the entrance to Dowth South. A short passage formed of three stones on each side, opens into a round chamber, about 5 meters in diameter, with a sillstone dividing the passage and chamber. There are 11 strones forming the round chamber and a space where there may have been a twelth. The structure was originaly roofed with a massive corbelled beehive vault, which had collapsed and was dismantled and replaced with a concrete ceiling. This is unusual design work in relation to other Irish megalithic chambers: there is an unusual recess, formed from three massive slabs,on the south side of the chamber.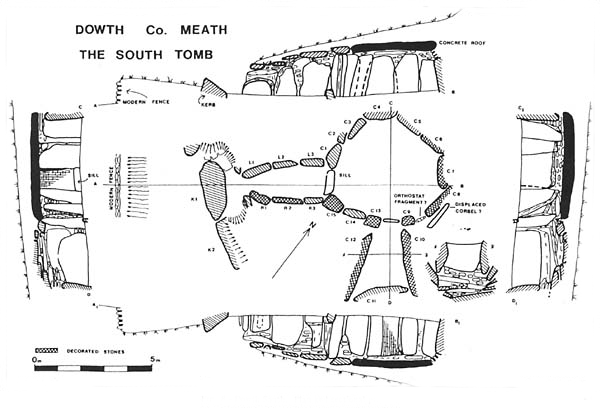 Plan of Dowth South by Claire and Michael O'Kelly, 1969 survey.
The chamber is aligned to the winter solstice sunset. A broad beam of sunlight enters the passage at 4.15 pm, sweeps across the floor and illuminates the decorated stone at the back of the chamber. The reflected light illuminates the recess to the right. There is a kerbstone across the entrance, and though it has fallen forwards, one can see a spiral and cupmark engraved upon it.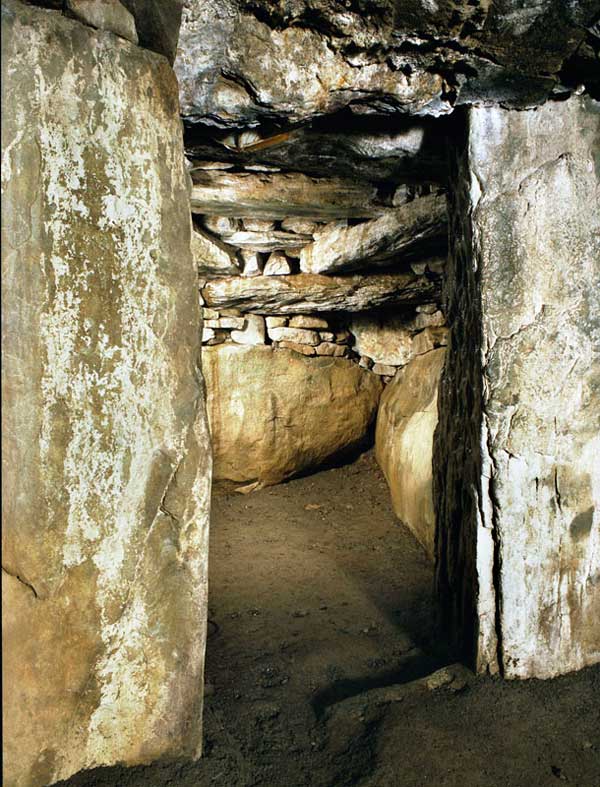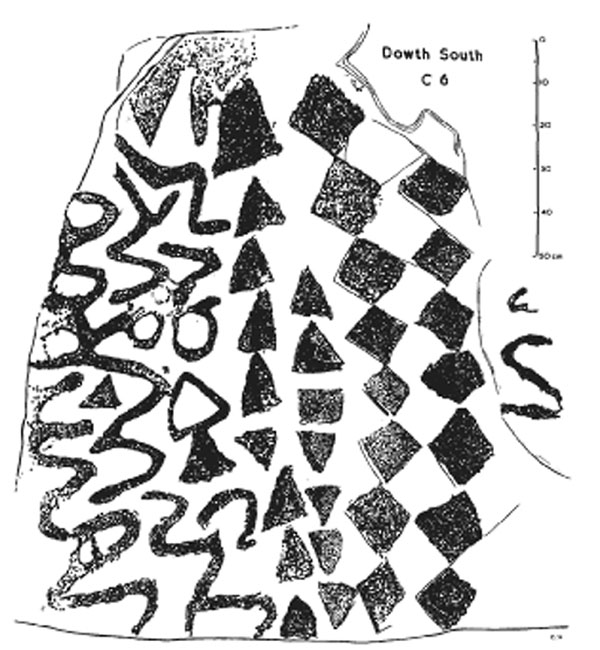 Looking from the round chamber of Dowth south into the right-hand recess. Picture copyright OPW.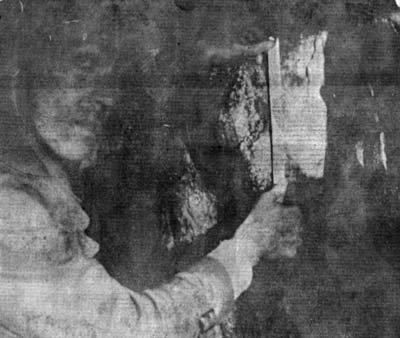 Martin Brennan concluded that the mounds in the Boyne Valley were linked in an annual cycle of astronomical observations. He found that the suns rays entered several of the mounds on the winter solstice, beginning with Newgrange and ending with Dowth South. There are several engravings in the right recess which are similar to and probably derived from the rayed circles of Loughcrew.
Martin Brennan (right) measuring the sunbeam in Dowth South, which he re-discovered with Jack Roberts during their astronomical research in the Boyne Valley in the early 1980's.