The Great Circle at Newgrange
The mound of Newgrange is surrounded by a huge stone circle, one of the biggest in Ireland with a diameter of 104 meters. There are twelve standing stones remaining today, the same number reported when the mound was first recorded in 1699. There is an average of 9 meters between the surviving stones, which means that if the circle were ever complete it could have contained up to 36 stones.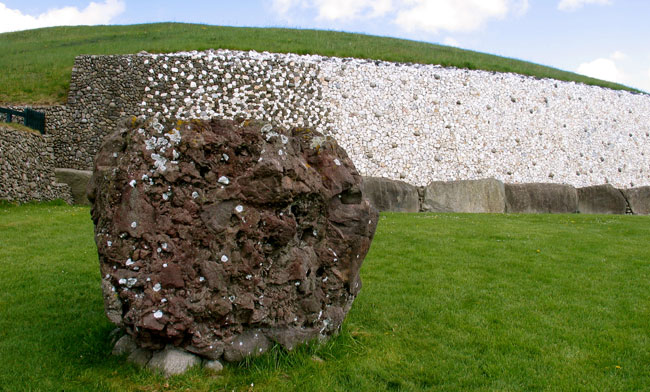 Professor O'Kelly suggested that the stones were left-overs from the megalithic phase which had been too large to use, possibly in an attempt to draw attention away from 'bronze age squatters' who left hearths, postholes and a huge timber 'Woodhenge' close to Newgrange.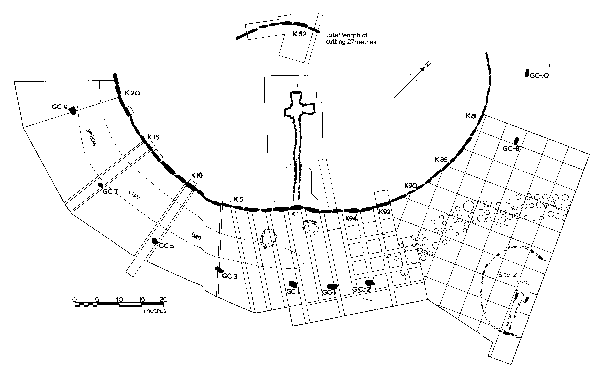 Due to the composition of the layers uncovered during the excavations we know that the circle was built long after the main mound was completed but before the cairn collapsed. Several of the standing stones were snapped at their base, but had no cairn-slip under them.